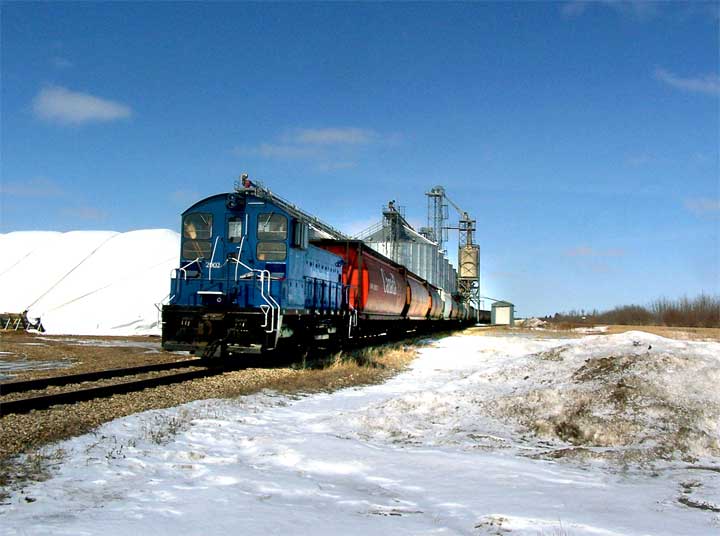 Strahl adds option #2 to #3
Delisle, Monday, April 9, 2007 by: Nettie Wiebe
Agriculture Minister Chuck Strahl has spent months urging farmers to vote for #2 on the barley plebiscite ballot, insisting that it was NOT a vote to eliminate the Canadian Wheat Board's role. He insisted that #2 was a vote to maintain the CWB for barley marketing along with the open market option. And he gagged or slammed anyone who dared to suggest that it was not a viable, distinct option. Some 48% (less than a majority) of those who voted believed Strahl and voted for #2.

Now Strahl has changed his tune. Voting for

'choice'

turns out to be the same as voting to eliminate the CWB. So he's adding the votes for #2 and #3 together. Was he lying during the plebiscite? Or is he lying now?

Farmers should note Strahl's strategy of deceit during election periods. They could add the two sets of lies together in order to figure out how dishonest and deceptive the Harper government is. No matter what they tell you during an election, the Conservatives intend to count every vote for them as a vote against the CWB.
Return to Ensign
This page is a story posted on Ensign is a daily web site offering a variety of material from scenic images, political commentary, information and news. This publication is the work of Faster Than Light Communications . If you would like to comment on this story or you wish to contact the editor of these sites please send us email.
Editor : Timothy W. Shire
Faster Than Light Communication
Box 1776, Tisdale, Saskatchewan, Canada, S0E 1T0
306 873 2004