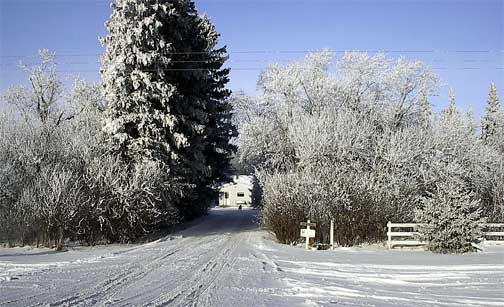 local governments is over all a push over for something like the United States of America. Steven Harper advocates stronger provincial powers and a weak federal government. Such a policy will keep his support in Alberta and gain support or an alliance with Quebec.
Are we in trouble? We are in spades and we have the Liberal party who screwed up in Quebec to thank for it and a current prime minister who is unable to get loyalty within his party as he has excluded or banished those who's views are needed in this country (Shiela Copps and Carolyn Parrish). His failure to unite the party led some rascal in his office or another department to torpedo the work of his finance minister just as the election campaign began.
Jack Layton sees the world through his success as a cosmopolitan city politician from the most hated city in the country, the GTA (Greater Toronto Area) and remember everyone, location is everything.
I believe in Canada as a country which automatically means I can not support or vote for anyone who supports the view of this country that Alberta separatist Steven Harper has and is touting as provincial rights.
I condemn the the Liberals for misdeeds and their leader for his massive failure to do what he says. Be it policy, promise or promotions, democracy deficit, daycare, or reduced taxation. He lacks credibility but he does support the financial success of the country and perhaps that alone makes it necessary to vote Liberal.
The NDP are a nice bunch of folks, I like good people with good intentions but this is the real world and this time in some ridings it would be a good time to vote for good people but if it puts Steven Harper in the role as Prime Minister with a small majority even if depending upon Bloc country busters then think again, think again very hard.
The real issue in this election is frost and how it makes things look different, this is a very big country and if you want to be an American it should be that you should have to move to North Dakota not have your country transformed by separatists.