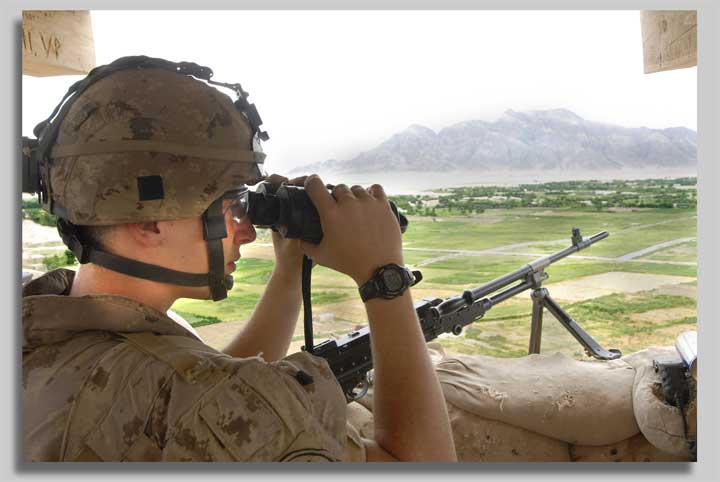 Prime Minister Harper has committed Canada to war for two years beyond the current UN Mandate
Victoria, B.C., Thursday, July 5, 2007, by : Eugene Parks
Prime Minister Harper is considering withdrawing troops from Afghanistan. Our original purpose for being there was under United Nations Security Council Resolution 1386 to destroy Osama Bin Laden and his international-terrorist network Al Qaeda; as well as: secure Afghanistan's capital and surrounding area - from the control of international terrorists for an new interim Afghan government.

Last year, French intelligence leaked that Osama Bin Laden was dead; Al Qaeda is no longer operating from Afghanistan – if they are operating at all. Kabul and area has been secured for years with a permanent government. Accordingly, the UN mandate ends officially under UN Security Council Resolution 1707 on October 13, 2007, unless extended.

Today, Canada is far from engaging our original purpose for being in Afghanistan. Canada is fighting local insurgents in the outer regions of Afghanistan with a promise to continue combat until 2009. However, there is no longer a clear connection between killing local insurgence and our original mandate of fighting international terrorism. Our UN mandate ends in a few months.

In contrast to the greater numbers of our allies who have been concentrating on both the renewal and reconstruction of Afghanistan, Mr. Harper has increased the spending of billions of combat directed dollars at a cost of Canadian lives and further committed Canada to combat into 2009, when the UN Security Council mandate does not extend beyond 2007.

When Canada withdraws from fighting local insurgences, history will record that the void in foreign affairs savvy demonstrated by the Prime Minister is both singular and tragic. Losing sight of original objectives and increasing tragic costs is not the sign of a world-class leader. Such wartime "leadership", as Mr. Harper has demonstrated, is not worthy of a world-class country like Canada.
References:
UN mandate end October 2007: http://www.un.org/News/Press/docs/2006/sc8826.doc.htm
UN SC seeks expansion of role of international effort in Afghanistan, to extend beyond Kabul - Resolution 1510 (2003) adopted
http://www.reliefweb.int/w/rwb.nsf/437a83f9fa966c40c12564f2004fde87/
938588613a988b1349256dbf00066879?OpenDocument
Original UN mandate in Afghanistan: http://en.wikipedia.org/wiki/International_Security_Assistance_Force
Photo information: photo by: MCpl Kevin Paul, Canadian Forces Combat Camera
27 June 2007
Ma'Sum Ghar, Afghanistan

Corporal Tyson Bowen of the First Nova Scotia Highlanders scans the Afghan countryside through binoculars from an observation post (O.P.) at the Canadian Forward Operating Base (FOB), Ma'sum Ghar, Afghanistan. The O.P.'s are manned by lookouts day and night to provide security for the camp.

About 2500 members of the Canadian Forces (CF) are currently serving as part of Joint Task Force Afghanistan. Most of the soldiers are stationed at Kandahar Airfield and at Camp Nathan Smith, CanadaÕs Provincial reconstruction Team (PRT) in Kandahar City. Other personnel are assigned to various military headquarters, a support base, and civilian organizations.

They play a key role in the NATO-led International Security Assistance Force mission whose goal is to improve the security situation in Afghanistan and assist in rebuilding the country.
---
Return to Ensign
This page is a story posted on Ensign a daily web site offering a variety of material from scenic images, political commentary, information and news. This publication is the work of Faster Than Light Communications . If you would like to comment on this story or you wish to contact the editor of these sites please send us email.
Editor : Timothy W. Shire
Faster Than Light Communication
Box 1776, Tisdale, Saskatchewan, Canada, S0E 1T0
306 873 2004