There is a tendancy in politics of this era to depend so heavily upon the mouth work of the leaders of the political parties, when in fact the voting on bills and the day to day work of the legislature, is the work of the individual MLAs, so I would urge voters to put much less credit in the party prattle and look for substance in those who we want to have represent us. Promises are cheap and always purchased with our tax dollars so be practical in evaluating what they tell us what they will, or will not do.
Essentially, it is not what someone says they are going to do that is important, it is the achievements, or lack thereof, that define what we can expect. In this regard the present government has a problem with us in rural Saskatchewan. Education is one of the biggest expenditures in the provincial budget and the present government has been responsible for the closure of a lot of schools affecting a lot of communities. Even if they say that those decisions came from the school boards, remember that those school boards were centralised by this same government.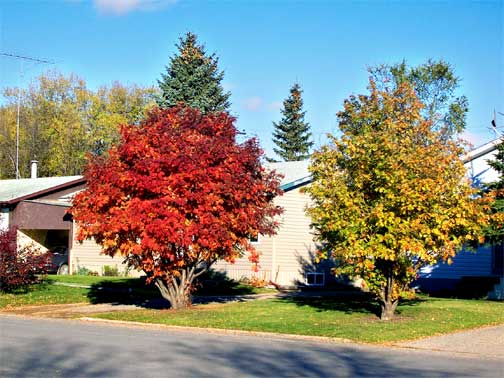 The opposition on the other hand has said it is on the side of rural Saskatchewan while at the same time it is solidly in favour of the destructive action taken by the federal government against the Canadian Wheat Board. While talking about the opposition keep in mind that they must accept the legacy of the government that was run by Grant Devine and put this province into a financial tail spin as they over spent and donated to corporations and attempts to bribe the rural voter.
Fiscally the present government has accomplished a huge amount in providing a series of frugal budgets that have seen the province meeting its expenses and gradually reducing taxation.
There is no doubt that health care in this province is an issue that needs to be addressed and its up to you, the voter, to put your prospective MLA on the spot and demand that he or she qualify what they intend to do about waiting lists and medical worker shortages.
Another issue that you need to ask about and expect straight answers is on the cost of providing infrastructure in the small towns and municipalities. Even the cities are having tough problems with their budgets, as things wear out and need to be upgraded. Our road system today is only half what it once was in terms of quality only thirty years ago and it would seem land and property taxes are just not able to meet the needs of local government.
Mostly, gentle voter, get yourself involved. Find out what your MLA has done, or not done, find out what your candidates stand for and ask important questions. Politics is not a spectator sport, you are the key to a viable democratic situation and you let us down by electing Allan Kerpan in the last election. Get to work and do a good job of this election, the results are up to you.