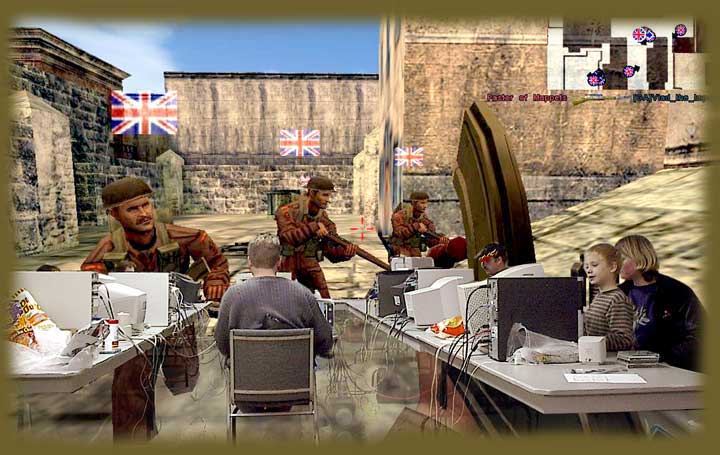 Day of Defeat
FTLComm - Tisdale - Sunday, September 28, 2003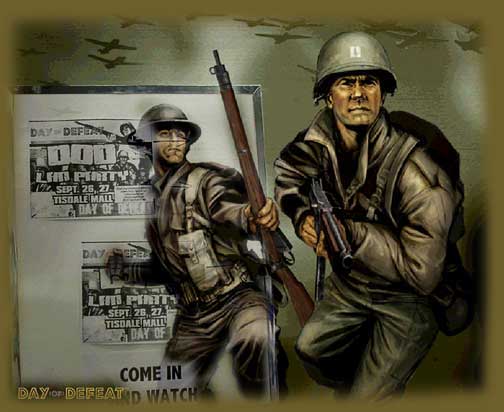 Friday and Saturday the Tisdale Mall hosted a local area network party for game players. The game they played was Day of Defeat, an interactive role playing simulation that takes place during the June 1944 Normandy "D-day" landing and the early days of fighting in northern France.

You will see that the pictures on this page are all merged images of the game game of the people involved in play. There is some problem in referring to this as a game or to consider this play because the involvement in an interactive simulation may, for the people involved be a real, not a virtual experience. Though they do not suffer the consequences of wartime combat the experience they undergo is a big step up from "play."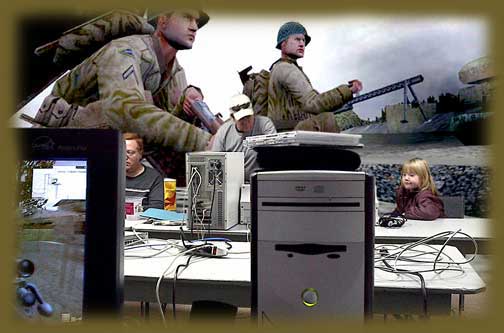 Day of Defeat is based on a virtual reality engine based game called "Half Life" and this drastically reduced its price so that those people with the original game could obtain this detailed game for a mere $30. But, even more amazing is that most players play the game online free.

The major departure from other electronic or computer games is that this game has no individual player mode. You can not play this by yourself but must play it as a participant on either the allied or German side. Each player can elect to play the kind of role they wish and in every case their weapons are limited to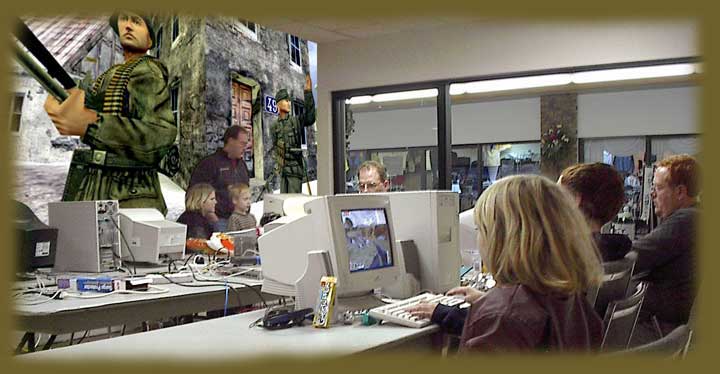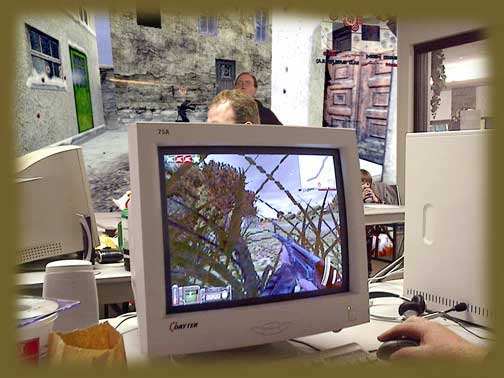 those available to their role. A machine gunner needs a guy to provide him with ammunition and no one can plan to win a war on their own, Those who try die, well at least virtually.

As children we have all been involved in "let's pretend" scenarios and it is consider the appropriate thing to do. Psychologist point out that "play" is the work of children. With this awareness we can realise that the involvement in a simulation in which you are a participant in a life and death conflict might have powerful affects for that individual and most certainly be a form of efficient learning.

Since humans engage in war a simulation of it might be an outstanding stimulation for peace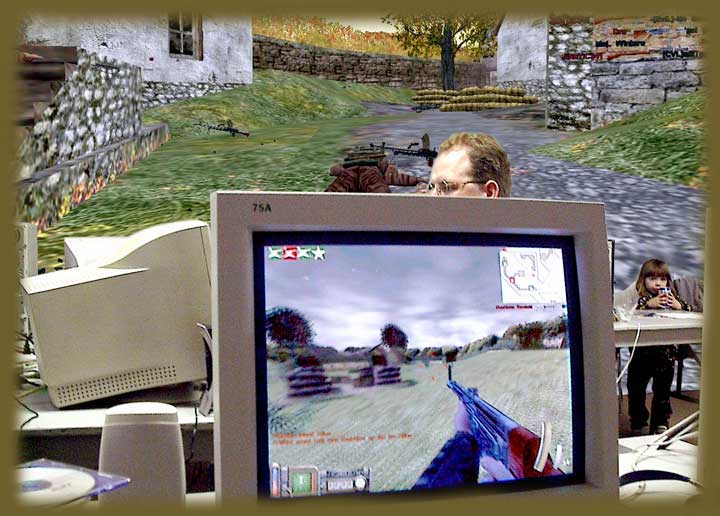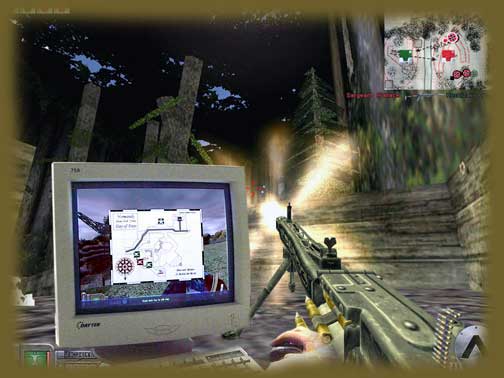 when you discover that your chance of survival is not all that good.

Since simulations are such a powerful learning and experiential event I am serious concerned about the individual shoot-em-up and fight simulations that have become more and more realistic to the point that they are close to television quality.

But the folks at the mall were engaged in a powerful group activity of a historical and moral nature. Through Day of Defeat they can see and feel what it was like and no doubt appreciate internally the importance of the event the scarifies made.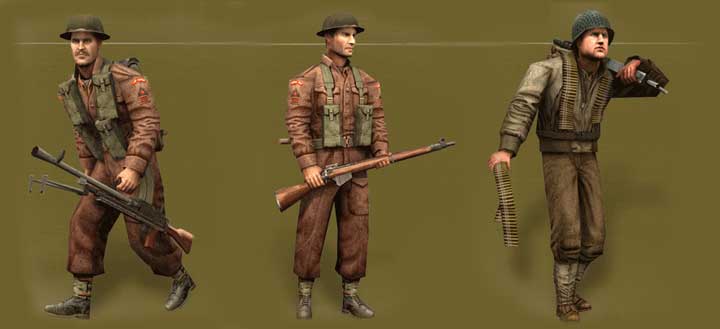 References:
Day of Defeat web site
Planet Half-Life web site
Ahem, Dave, Day of Defeat (PC) Review, July 24, 2003, Gaming Chart
Durocher, Keith, Day of Defeat (Review) August 7, 2003, The Adrenaline Vault
Omni, Day of Defeat (review) June 15, 2003, ADCycle.com
Miller, Skyler, Day of Defeat (PC) review, June 24, 2003, Tech TV
Editor's Note:
Reader comment
on this story.
---
Return to Ensign - Return to Saskatchewan News
This page is a story posted on Ensign and/or Saskatchewan News, both of which are daily web sites offering a variety of material from scenic images, political commentary, information and news. These publications are the work of Faster Than Light Communications . If you would like to comment on this story or you wish to contact the editor of these sites please send us email.
Editor : Timothy W. Shire
Faster Than Light Communication
Box 1776, Tisdale, Saskatchewan, Canada, S0E 1T0
306 873 2004