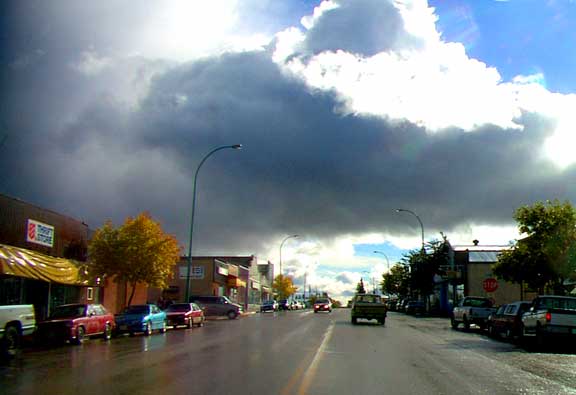 The first official day of fall
FTLComm - Weekes - Sunday, September 22, 2002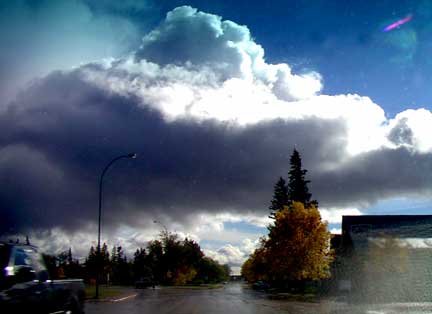 Living in the temperate climate zone is often a challenge but it is rarely boring. The change from summer to fall is usually not a dramatic, one it is and one day it isn't thing, yet this year, the year when the seasons seemed most confused, has been extremely clear cut.

Fall to winter is almost certainly take on the form of the past two years where it will be a gradual thing as the days grow shorter and wind grows colder. Spring on the other hand almost didn't happen in 2002 as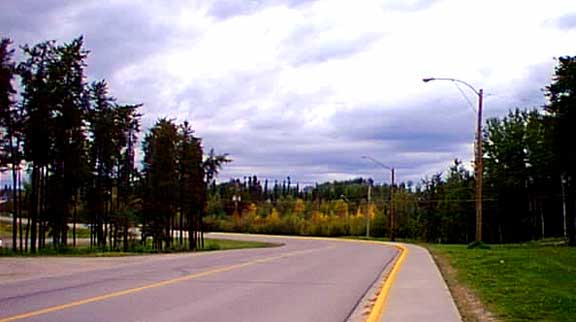 This picture above and the one below by Judy Shire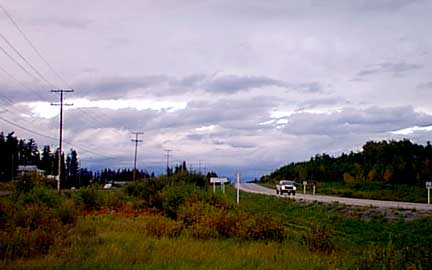 winter was so mild than what should have been spring became a second winter. And in 2002 there was not change from spring to summer as June was just plain ugly.

Our story here begins on Thursday (above and right) in La Ronge as the skies darkened over with the coming of a Northwesterly weather disturbance.

The sequence of pictures below were taken Friday afternoon from Tisdale, through Melfort and up the road to Prince Albert as squalls waltzed across the prairie trailing tails of rain and spray.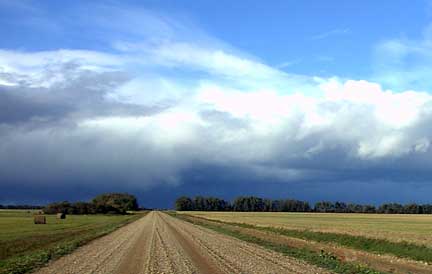 During the night the wind kept up its fearsome pace and by mid afternoon (4:00) in Tisdale (first two pictures on this page) there were a continuing series of black clouds drifting by raining without warning and then the sun would burst through with harsh cold light against the darkened sky.

This picture and the rest on this page were taken three miles East and a few miles North of Weekes.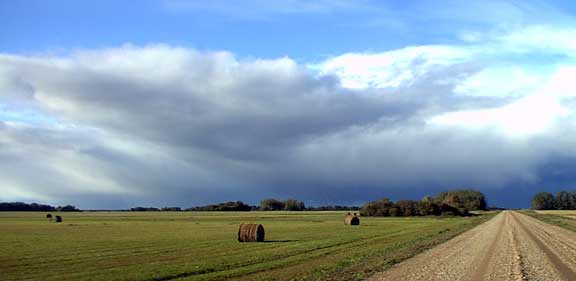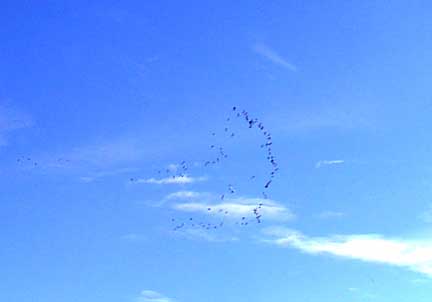 Unlike summer showers which are the result of warm are rising into cold fall showers are wind propelled wet air into cold that just stream along from the Northwest.

The arctic geese have already abandoned their tundra homeland as Emperor, Black Brandt, Blue geese and Snow geese take up their fall feeding visit to this part of Saskatchewan before they launch on their Southward trip. Thousands of these smaller geese are in a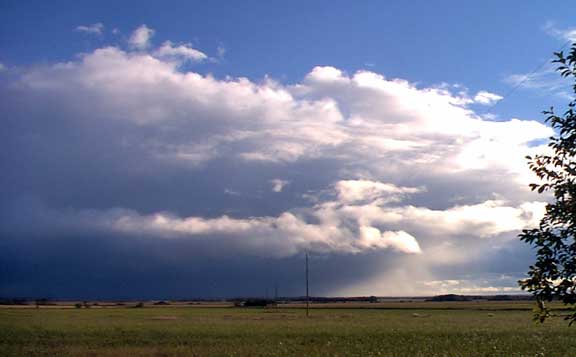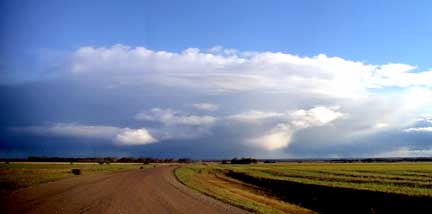 belt from Prince Albert to Preeceville.

Saturday night's glowing harvest moon saw the wind only die down a bit and the temperature sunk to zero or a bit below Tisdale during the dark hours and in low lying areas would have gone well below freezing.

Below the sun was considering rising at about 6:15 with high over cast and remnants of the cumulus from yesterday.

In these days (Thursday to Sunday) the old sun moved from this side of the equator to the other not pausing a moment as yesterday the hours of darkness and light were one of the two days in the year when there is equal day and night. But from now on a few minutes each day is eaten up in progressive darkness the harvest moon will continue to illuminate the next few days but the warm sun will spend less and less time with us until December 22 when we will have our shortest day and the process will begin once more.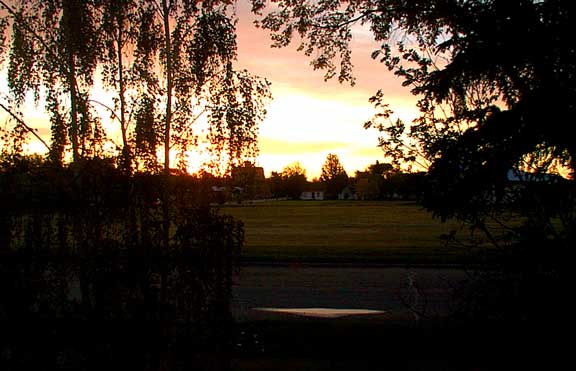 ---
Return to Ensign - Return to Saskatchewan News
This page is a story posted on Ensign and/or Saskatchewan News, both of which are daily web sites offering a variety of material from scenic images, political commentary, information and news. These publications are the work of Faster Than Light Communications . If you would like to comment on this story or you wish to contact the editor of these sites please send us email.
Editor : Timothy W. Shire
Faster Than Light Communication
Box 1776, Tisdale, Saskatchewan, Canada, S0E 1T0
306 873 2004