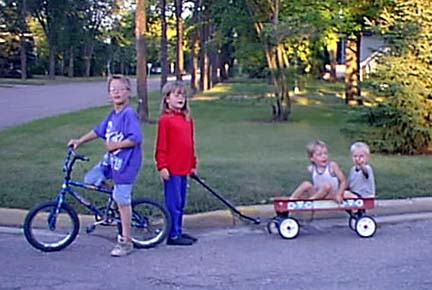 For the children in Tisdale there is still one more weekend left before they return to school, but for most kids late next week they will be into their new classes and a new year.

This group were on their way home from the Lion's Park Friday evening. Brother and sister with two short people, one five and the other three. They explained that they really liked being in the park and were puzzled that the paddling pool was empty and has been all of August.

In this tightly segmented world of today it is great to see a family playing together and enjoying each other's company, for the years will come by so quickly and they will cherish their time together, as these children at the end of the century, will so quickly grow up and go their separate ways. A family of four and that they are close enough together in age to participate in one another's lives will be a bonus.