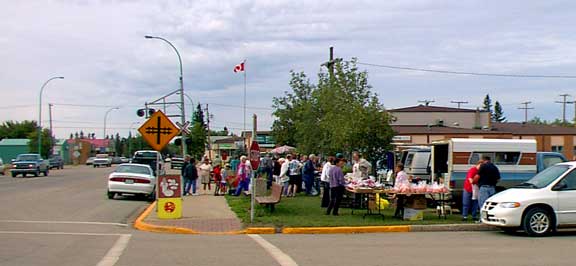 Good Turn Out For Farmers Market
FTLComm - Tisdale - Tuesday, August 13, 2002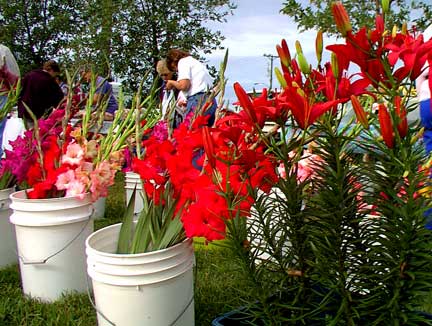 Last week we were able to show you the Tisdale Farmer's market on a cool and rain threatened day. Today it was bright although definitely not sunny and the stalls were full as people took advantage of the special produce that was available first thing this morning.

These pictures were taken at the market around 10:15 this morning and there were lots of cheerful customers. It is truly a pleasant setting as Tisdale shoppers seem to relish the opportunity to meet and visit with one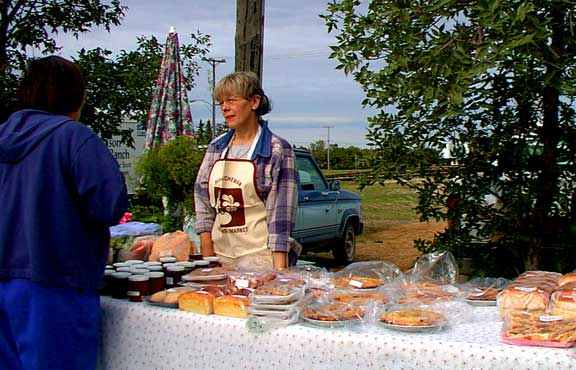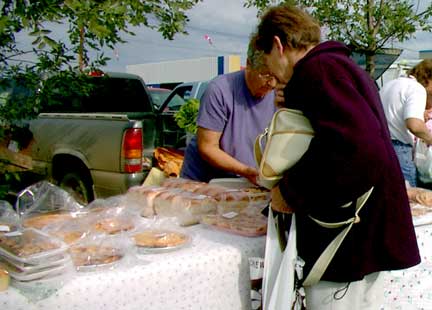 another and the vendors and the market seems to take second place to the conversations.

Today there was a remarkable stall of home cooked bread, buns, pastry and pie. The vegetable and flower vendors were busy as usual and the Bison meat booth seemed to be doing its share of trade with everyone else.

With so many people at the auction sale this morning I was really surprised to see this crowd at the farmers market.