It has been almost a month since Daryl Dziadyk and his wife had driven into Prince Albert to do some shopping and were back to their farm about two mile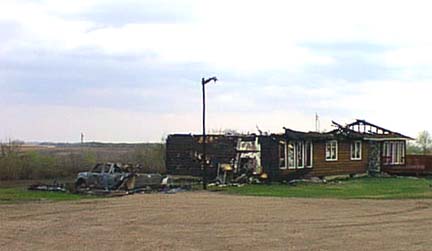 s West of Alvena, at 4:00 in the afternoon. Daryl was working in the yard and his wife was in the house when a fire began in the garage. Fire inspectors have concluded that the source of the blaze was the pickup but the garage was close enough to the house that it soon ignited and this farm family have lost their house. Until things can be sorted out with insurance a camper trailer is set up in the yard for now and it is seeding time.

Daryl said he plans to plant pretty much the same sort of thing he has in the past, although with lower prices for peas and canola he is going to cut back a little on them.