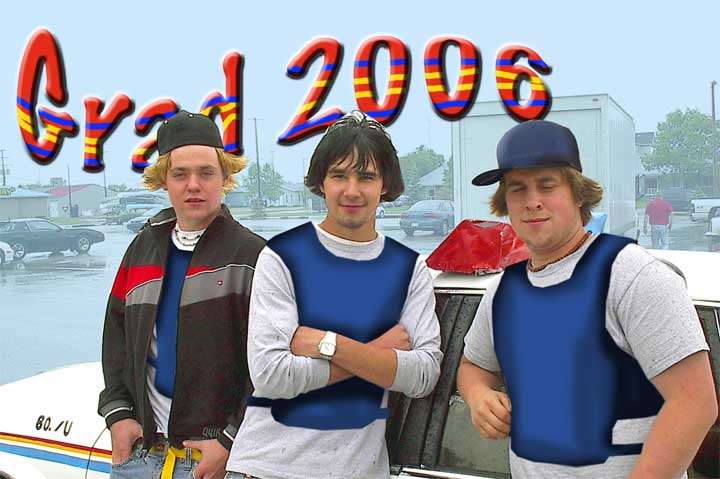 Grad car 2006
FTLComm - Tisdale - Friday, June 9, 2006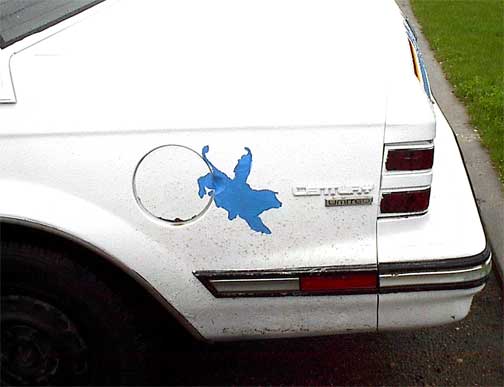 I thought perhaps this tradition might die out here in Tisdale but alas this year's graduates who have their ceremony on June 28th have two cars to celebrate this year's event.
Four guys, one missing from the picture above put this project together and told me that the other car is better. What could be better than a bull rider in place of a mounted policeman? Anyway, I will keep my eyes open for the other version.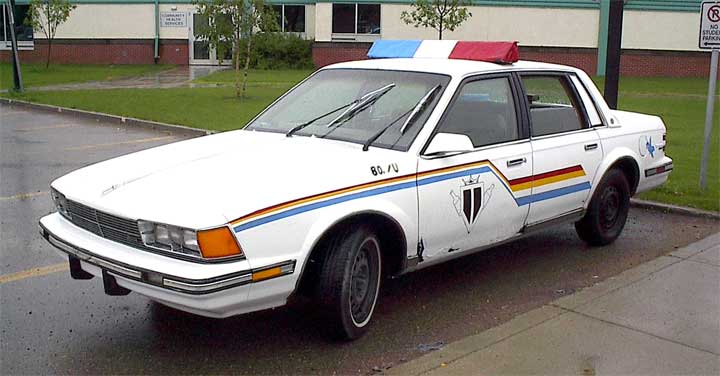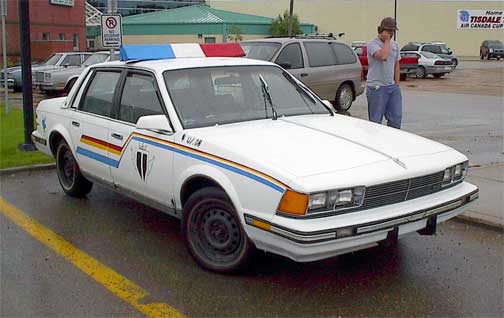 As I was driving home a real police car turned around in front of me with showbusiness on and pulled over this vehicle. I came around to catch a glimpse of what caught the RCMP's eye and here it is.
Pretty neat grade car, I thought that if they are going to keep driving it then needed some protection and created the vests for the image at the top of the page.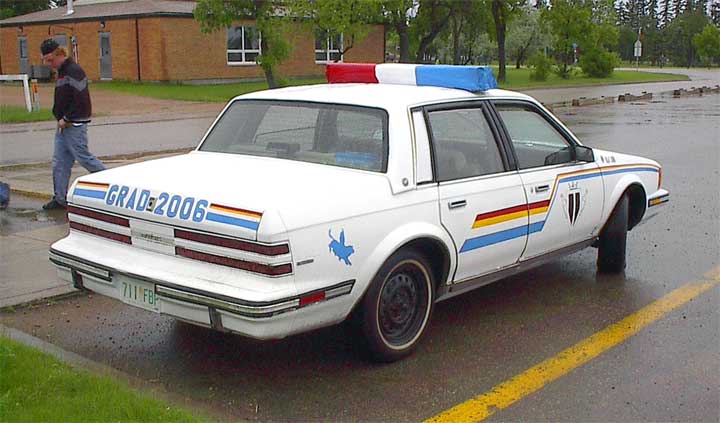 ---
Return to Ensign
This page is a story posted on Ensign and/or Saskatchewan News, both of which are daily web sites offering a variety of material from scenic images, political commentary, information and news. These publications are the work of Faster Than Light Communications . If you would like to comment on this story or you wish to contact the editor of these sites please send us email.
Editor : Timothy W. Shire
Faster Than Light Communication
Box 1776, Tisdale, Saskatchewan, Canada, S0E 1T0
306 873 2004