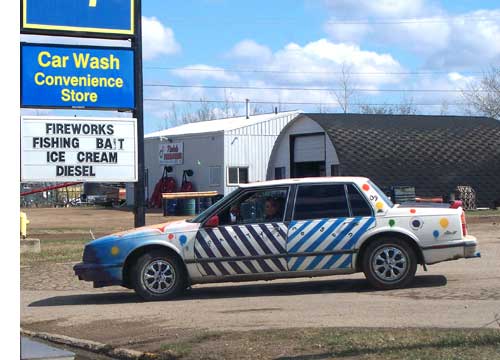 Several cars are purchased and decorated to be a part of the high school graduation tradition here in Tisdale. Each year the cars sport their individual paint jobs and customisations.
I spotted this one this morning at 10:20 heading north on the main street. Though the windows are pretty dark I think this is a girl's car.
Over the years I have noticed really different approaches to the whole grad car business between boys and girls. I will try to get you some pictures of other examples of this year's class.