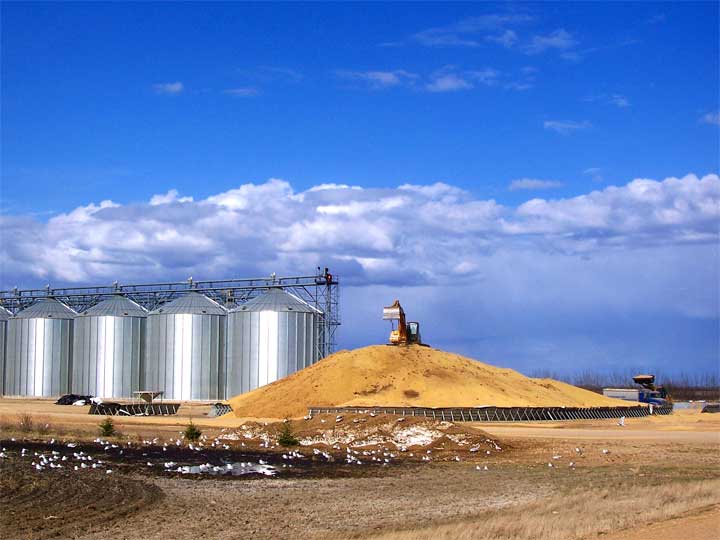 On top of the world
FTLComm - Tisdale - Wednesday, May 14, 2008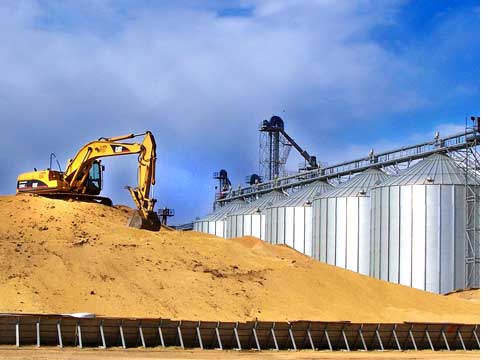 As part of the process of cleaning up the huge pile of barley from last fall's harvest Colin Chupa was seen teetering atop the pile knocking down the top to make the transfer of barley to the terminal a steady process.
As I watched the mighty earthmoving equipment working with this pile of what is essentially food I couldn't help thinking about how much beer could be made from this product or, since this feed barley, how many cattle and pigs would it feed for market.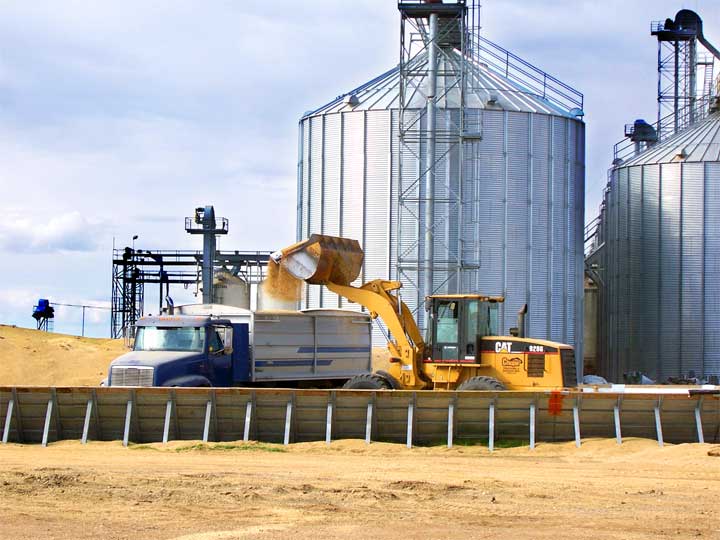 The temperatures were fairly high when the pile was created and the tarp held the moisture in place so that the top area began to do what seeds do when it gets warm. The barley in this pile is going into the terminal where it is dried then cleaned. The cleaning process removes the sprouting kernels and only first class product is moved on for shipment and to market.
Because of the increased use of feed grains (corn mostly) for use in the making of ethanol the value of all feed grains has risen considerably and that increase has meant serious profit problems for hog producers and will reflect in the cost of red meat as well as the cost of feed will be passed on to the comsumer.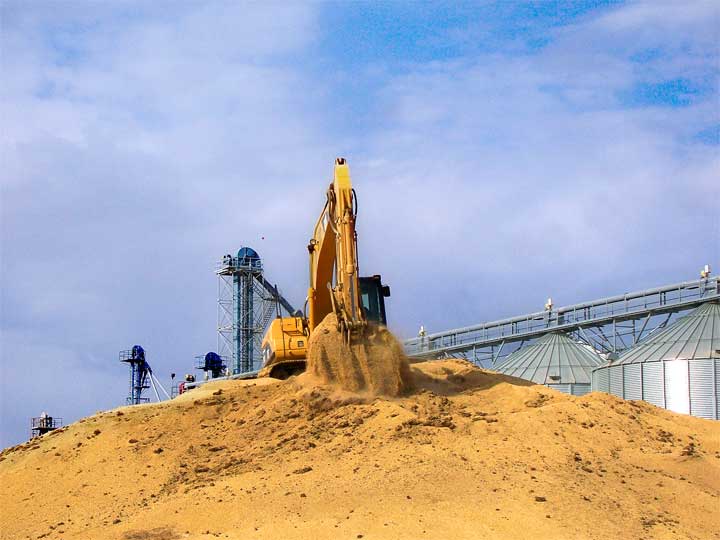 ---
Return to Ensign
This page is a story posted on Ensign, a daily web site offering a variety of material from scenic images, political commentary, information and news. This publication is the work of Faster Than Light Communications . If you would like to comment on this story or you wish to contact the editor of these sites please send us email.
Editor : Timothy W. Shire
Faster Than Light Communication
Box 1776, Tisdale, Saskatchewan, Canada, S0E 1T0
306 873 2004