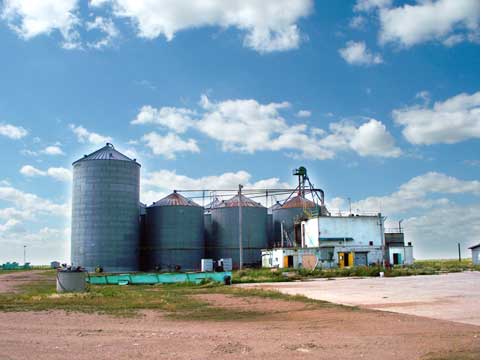 Parrish & Heimbecker has acquired the former Tisdale Dehydration property and has begun work in getting the site ready for the construction of a concrete grain terminal.
The concrete processing building was taken down today and a significant amount of the concrete yard area is about to be broken up so that work can begin to lay the foundations for a full grain terminal.
This is an extremely important expansion to the grain marketing business for the Tisdale area since the acquisition of Agricore by Viterra the farmer went from four delivery choices to three.
Parrish & Heimbecker is a modest sized company with twenty-one delivery points in Manitoba, Saskatchewan and Alberta but the company has been around for a very long time and gained a reputation as a solid part of the Canadian grain handling business.