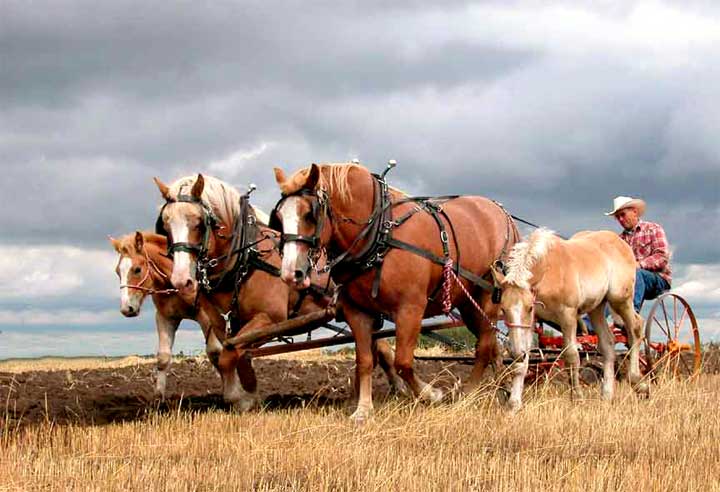 The Greenwater Report for August 11, 2004
August 8th, 2004: I am sending this from Airdrie, AB, where we are visiting Sandy & Blaine. We just got back from Irricana, where we attended the annual Pioneer Fair (above) with hundreds of old vehicles and implements, plowing and disking with horses, blacksmithing, etc. A fascinating event! (click the small images below to see the larger ones)
Our grandson, Sean, and his partner, Randonn, came to visit us last weekend, and Sean told me a story I thought was perfect for the Greenwater Report. Sean was visiting his brother, Ryan, who is a conservation officer at Grand Rapids, MB recently, and Ryan was giving him some fishing tips. One of the most promising was the injection of air into a worm using a hypodermic needle. The weight carries the bait to the bottom, but the air keeps the worm floating a few inches higher. When Sean got home he decided to try it, so went to the drugstore to get a hypodermic needle. Well, he got some pretty funny looks and was asked a lot of questions. When he explained what he wanted it for, one druggist looked at the other and said, "He couldn't possibly have made that up!" and they sold him the hypodermic. So far it hasn't done him any good, though, because the air leaks out as soon as he withdraws the needle. Now he has to experiment with different sizes of needle.
Our mailing address is changed to: Box 1000, Porcupine Plain, SK S0E 1H0. Not that anyone ever mails us anything but bills, but just in case….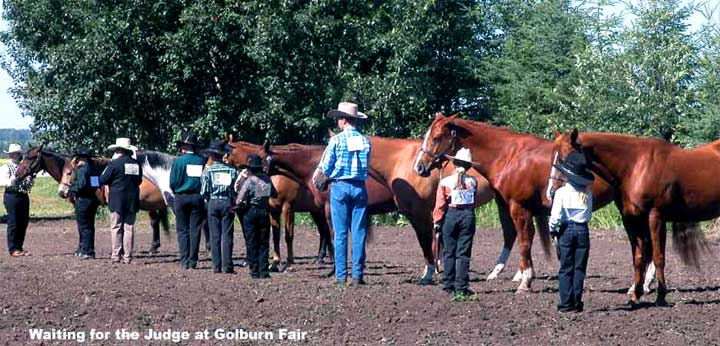 We went to Golburn Fair on Wednesday, to judge photography. Again, I was impressed by the quality of the photography, likely a result of the 126, 110 and disk cameras having gone the way of the dodo. Quite often, the final choice is made based on presentation. One lady told us that she had given each of her kids a disposable camera so they could take their own pictures on a recent trip to BC. The kids are seven or eight, but one of them had a collage in the prizes!

On Thursday, we were in Foam Lake so Doreen could get some lumps ironed out, and spent a happy couple of hours visiting. First, we went to the Foam Lake Country Cottage Bakery for an early lunch of soup and sandwich, which was terrific! Then, of course, being in a bakery we had some goodies for dessert, and bought some more for later. We also had a nice visit with the owners, Terry and Lora Heise, their son, Brian, and daughter, Miranda, both of whom were also working. There are a couple more kids involved, too, but they were not there at the time. Highly recommended!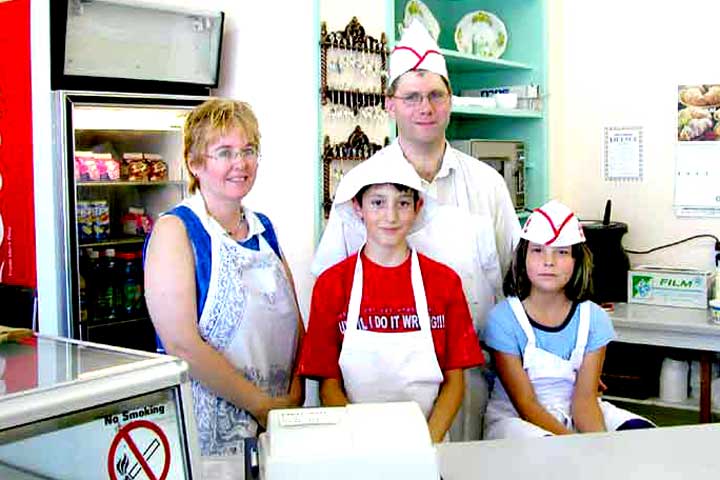 Lora, Brian, Terry and Miranda Heise of Foam Lake Country Cottage Bakery
We went to the Golden Ocean Giftware, a marvellous gift store run by Jeannie Johnson. While there, Doreen spotted a recipe book called "For the Breasts of Friends", produced by some local ladies. What caught my eye was some photographs done by a local photographer, Shannon Rokochy, so of course I had to go to her studio (Backyard Studio) to meet her and see more of her work. Her studio is hard to spot as it is in the back of the water shop. I was quite favourably impressed with her work — she has some good equipment and knows how to use it.
Then over to the Foam Lake Review office, hoping to meet Bob Johnson. He wasn't in, but Audrey Shepherd was, and I had a pleasant visit with her and two other ladies working there.
The car was in need of an alignment, and I was told Alex Halyk did excellent work. Unfortunately, he had all the work he could handle for a week or more, so I had to pass.
On to Foam Lake Furniture where I visited with Cecile Halyk and waited for Doreen. The store is a branch of Kelvington Hardware, owned by Eric Beaton. We talked about Beatons being old-timers in the Kelvington district; I remember reading about the name dating back to the time of the First World War. Halyk has been around a long time, too — Alex's father was Theo Halyk, a well known businessman from West Bend and Foam Lake. I remember meeting him back in the fifties, but suspect he wasn't the first generation in the district.
From Foam Lake, we headed to Airdrie, AB with an overnight stop in Saskatoon. And of course, a cinnamon bun stop at That's Crafty, west of Drumheller. I can't believe it — we actually ate a whole cinnamon bun — each! Then we didn't eat for the next two days. People in business dealing with the public should send their staff to That's Crafty to see how June and her staff work with their customers. It's a busy place, but they are never too busy for a friendly word, and to leave their customers feeling good!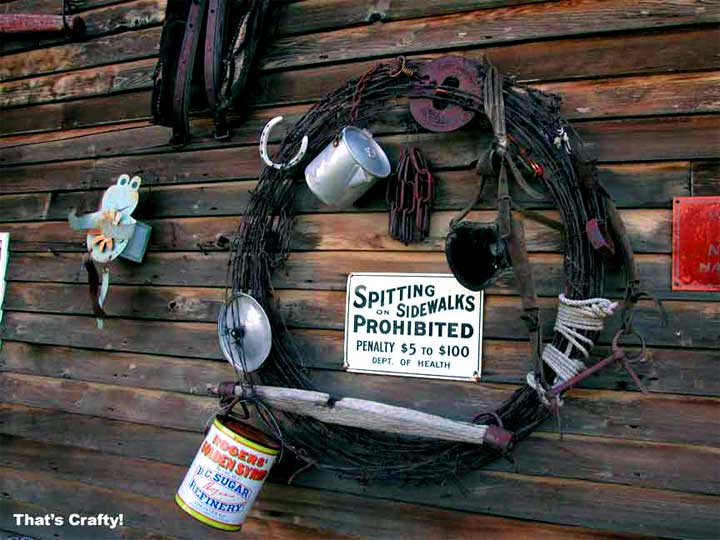 Doreen & Jerry Crawford
Box 1000, Porcupine Plain, SK, S0E 1H0
telephone (306) 278-2249
fax (306) 278-3423
http://www.greenwaterreport.com/
---
Retrun to Ensign - Return to Saskatchewan News
This page is a story posted on Ensign and/or Saskatchewan News, both of which are daily web sites offering a variety of material from scenic images, political commentary, information and news. These publications are the work of Faster Than Light Communications . If you would like to comment on this story or you wish to contact the editor of these sites please send us email.
Editor : Timothy W. Shire
Faster Than Light Communication
Box 1776, Tisdale, Saskatchewan, Canada, S0E 1T0
306 873 2004