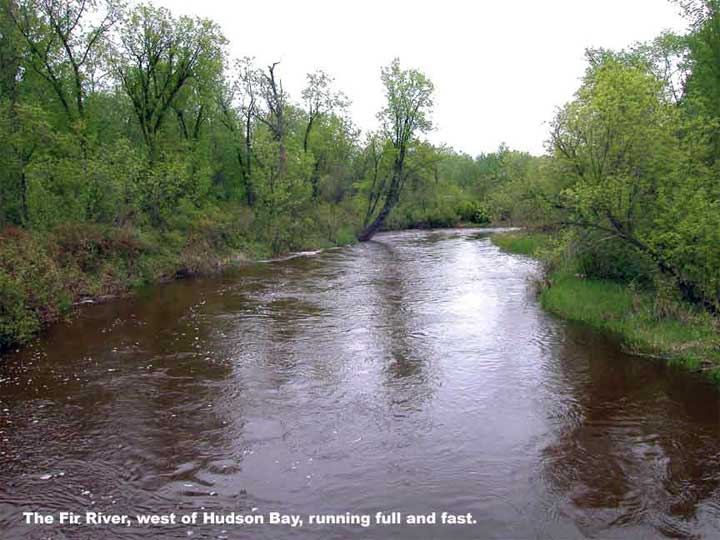 The Greenwater Report for June 14, 2004
June 13th, 2004: Another overcast, damp day in a series. We can still use all the rain we can get, but it would be nice to see some warmer weather. When we got home tonight, there was over an inch of fresh rain in the gauge; thatís since Thursday morning.
We went to Hudson Bay on Thursday evening; the original plan was to help Marg with a yard sale, but it was called on account of rain. Doreen and Marg went to some greenhouses, got some more plants, and spent much of the weekend putting them into pots.
While they were doing that, Mike helped me with some motor home maintenance. While just trying to plug a wire into the fuse block, I managed to bleed from five fingers and get a crick in my neck; Mike got it done in two minutes, without bloodshed. We also took the furnace out and cleaned it up; it never has worked properly, and still doesnít. Itís good for a few more scratches and cuss-words, though.
We went for a little ride this afternoon, checking out a few bridges in the Hudson Bay area. The Red Deer River is running high and fast, as are the Etomami and the Fir. Mike and Marg say it is the first time they have seen the rivers running fast since they moved here three years ago. Looking west from the highway bridge over the Red Deer, you can see white water; if memory from my canoeing days serves, that is where the Etomami flows in from the south and the Fir from the north, and the conflicting currents set up turbulence.
Today was to be the Parkland Photography Club field trip; we were going to go to Candle Lake for the afternoon- another game called on account of rain. We will try again on the 27th. In the meantime, we just camped at Mike & Margís. We really do enjoy camping in our little motor home!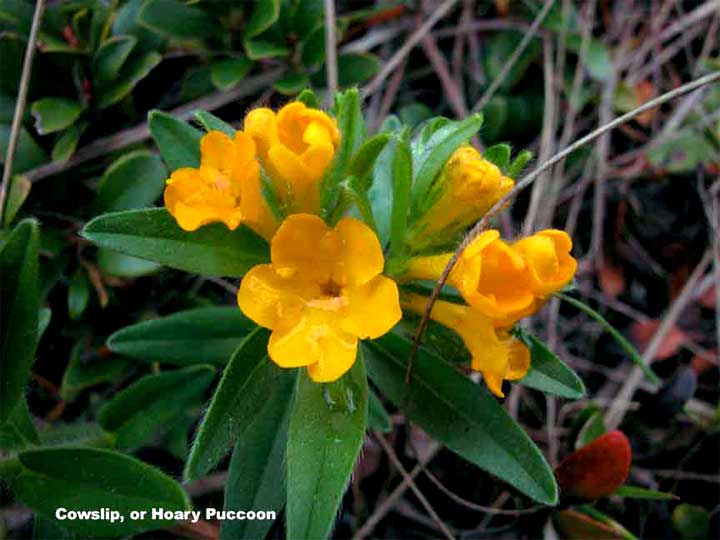 Wildflowers are very slow ó we still havenít seen any wild roses, which should be in full glory by now. The cowslips (hoary puccoons) are rife in the Hudson Bay area, though ó lovely, yellow flowers, they look a bit like small marsh marigolds. There were thousands of false solomonís seal and all kinds of kinnikinik, or bearberry, flowers. That sandy soil supports many wildflowers that we donít see much of here in the Park. And, of course, in Mike & Margís yard are thousands of little chokecherry bushes, most of them in full bloom.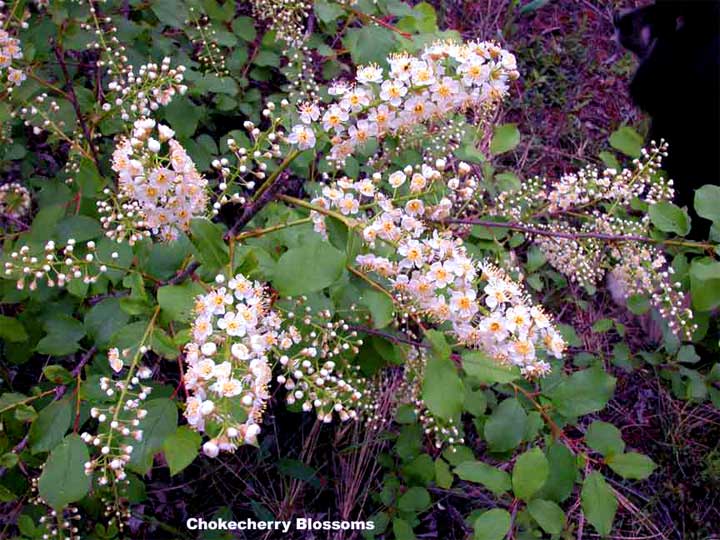 The geese have produced some young; we counted one family with five goslings, and two more with two each. Next day, there may have been a group with three little ones, but itís kind of hard to tell. Not as many as other years, when there may have been five or six families, each with five or more goslings. The fewer, the better.
July first through third of next year will be the Porcupine Plain & Area Homecoming. Joyce Weber asked me to let everyone know that Greenwater is considered to be part of the Porcupine Plain Area, and past and present Greenwater residents are invited. Looks like next summer is going to be a busy one with homecomings, so better start making your plans now!
When we got home tonight, there was a note and a package from David Ewen; he had found a female hummingbird, quite dead, but clutching a twig. Dave found it in the caraganas at his place, at about eye-level, hanging upside down. It seems quite fat, so presumably didnít starve to death. If killed, it would have been by something that would eat it. Very strange! Do the birders have any suggestions?
Doreen & Jerry Crawford
Box 100, Chelan, SK S0E 0N0
telephone (306) 278-2249
fax (306) 278-3423
http://www.greenwaterreport.com/
---
Retrun to Ensign - Return to Saskatchewan News
This page is a story posted on Ensign and/or Saskatchewan News, both of which are daily web sites offering a variety of material from scenic images, political commentary, information and news. These publications are the work of Faster Than Light Communications . If you would like to comment on this story or you wish to contact the editor of these sites please send us email.
Editor : Timothy W. Shire
Faster Than Light Communication
Box 1776, Tisdale, Saskatchewan, Canada, S0E 1T0
306 873 2004