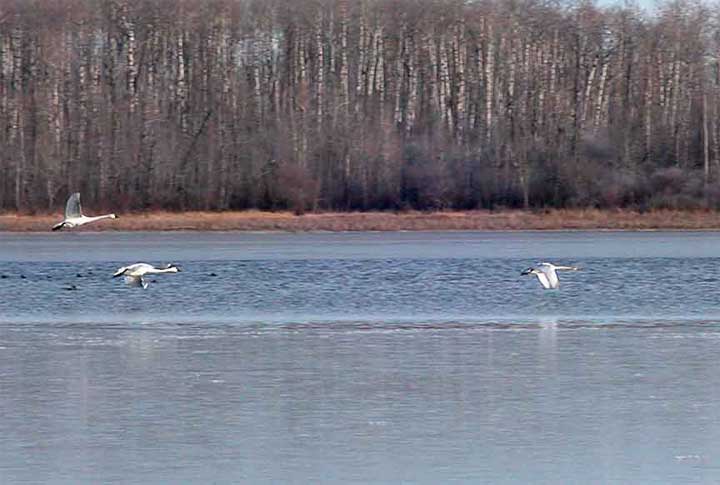 The Greenwater Report for November 2, 2004
October 31st, 2004: I guess we could say it has been normal end of October weather, ranging from —5° to +5°, some sun and some clouds, but thankfully no rain. The only snow in sight is what was pushed into piles, and they are getting pretty small.
Tonight was the annual Perigord Fall Supper so we gave Jenny a call and arranged to meet her there. As usual, it was a wonderful meal with lots of great visiting. Also as usual, we were somewhat late and chairs were emptying. As a result, we could eat a leisurely meal without someone standing behind us waiting for our chairs.

When we left home, only three kids had been around for treats, but they told us there were at least two more groups that would be coming. We put our goodies in a bowl out on the deck with a sign over them saying: "Sorry — we have to be out for awhile. Please help yourself, but leave some for the next guy". When we got home, there weren't many less in the bowl so the kids either showed a lot of restraint or didn't come at all.

Tuesday was nice and sunny, though not too warm. Just south of Crooked River, there was a field of flax, and a swather had made two or three rounds. A pull-type combine was just nosed up to the first swath, ready to go to work. There were no people around but the machines didn't look as if they had been there long so maybe they were just away for lunch. I was talking to a lady in Tisdale a little later, and she said her daughter was called away to drive combine, again in flax. There was no snow visible at all from Crooked River to Tisdale, so likely they didn't get as much as most places. The rest of the week was dull and foggy, so I doubt if combining lasted very long.

Tuesday was also dead calm, and we were surprised to see a skim of ice over almost the entire lake, with just the odd open spot. It makes us realize that it could freeze over any time - all it needs is a couple of days of low temperatures and no wind. The earliest freeze-up I have recorded since 1992 was November 2nd, and that occurred two or three times in the twelve years.
We forgot about the lunar eclipse Wednesday night, until about 8:30 when there was about a quarter of the moon visible. I tried to take some pictures of it, but without a long telephoto lens and strong tripod the pictures aren't too useful.
Merv Miller showed me a photo he took of a flock of swans that have been hanging around off the Marina. They are too far away to identify as tundra or trumpeting swans, but from their actions (dabbling) he thinks they may be trumpeters.
I walked down to the end of Lakeshore yesterday morning; there were three swans there but they were pretty wary - they either hid behind a patch of reeds, or flew. I snapped a picture of them in the air, but it isn't good enough to make an identification.
Everything was coated with frost yesterday; it had gone down to —8° and the deck and steps were very slippery to walk on. I noticed the Marina was frozen solid, and there were large patches of the lake off Lakeshore that were frozen.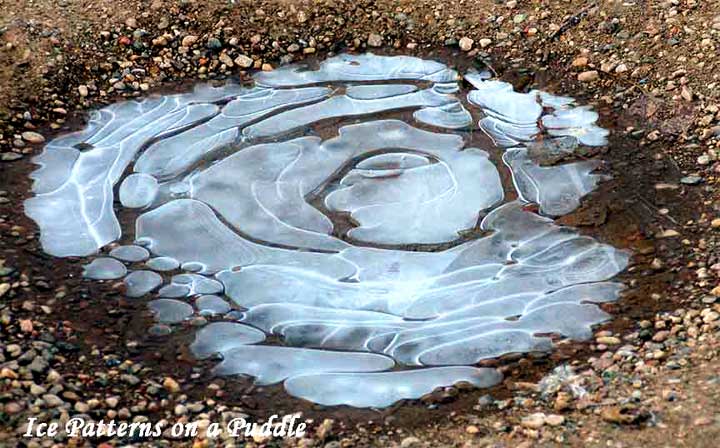 Doreen & Jerry Crawford
Box 1000, Porcupine Plain, SK, S0E 1H0
telephone (306) 278-2249
fax (306) 278-3423
http://www.greenwaterreport.com/
---
Retrun to Ensign - Return to Saskatchewan News
This page is a story posted on Ensign and/or Saskatchewan News, both of which are daily web sites offering a variety of material from scenic images, political commentary, information and news. These publications are the work of Faster Than Light Communications . If you would like to comment on this story or you wish to contact the editor of these sites please send us email.
Editor : Timothy W. Shire
Faster Than Light Communication
Box 1776, Tisdale, Saskatchewan, Canada, S0E 1T0
306 873 2004