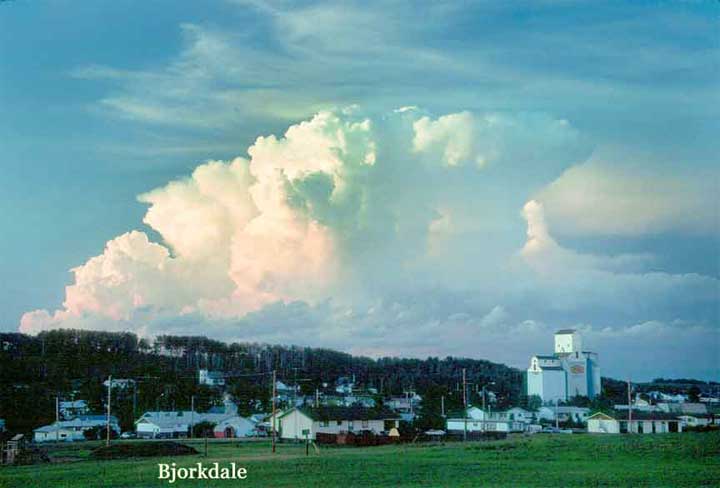 The Greenwater Report for November 30, 2004
November 28th, 2004: It was cold this morning, -16 but very little wind. It started out clear but soon clouded over, then it got windy later in the day, all the excuse I needed to stay inside.
On Tuesday, a big rift was still open on the lake, likely due to the high winds. Wednesday morning, it was ó18°, calm, and there was no sign of the rift. So if you want another date for freeze-up, it would be November 24th. I am still going with the 11th.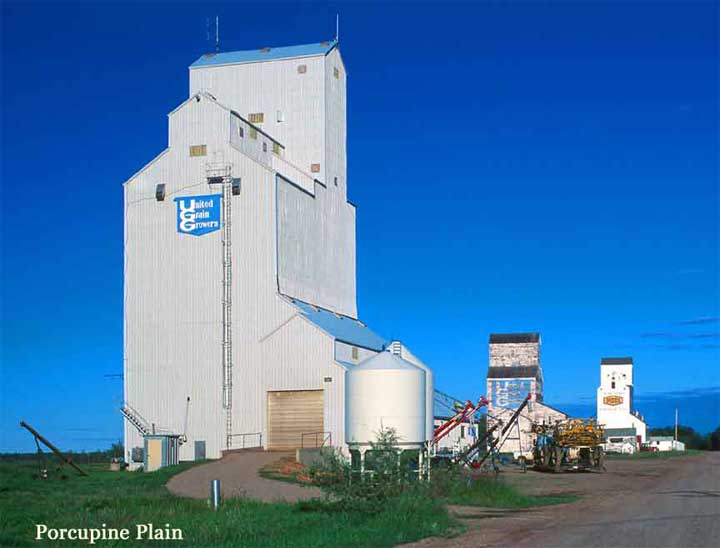 Doreen had a table at the Kelvington Lionelleís Noel Bazaar yesterday so I went with her. The Scouts were on hand to help carry stuff, so setting up and taking down were easy. Traffic was steady the whole time the Bazaar was open - never very heavy, but it just didnít quit. Of course, we sold right out of our Kelvington Elevators fridge magnets. Iím not much use behind the counter as I can never remember prices, where the bags are, and stuff like that, but I do enjoy visiting with a lot of people I donít see very often. And, I enjoy all the encouraging comments on the Greenwater Report!
We were there on Friday night, too, for Moonlight Madness. Jenny likes to have us in the store as when it gets busy the girls just canít help everyone. Doreen is useful behind the counter, but I, as usual, just wander around and visit with people. It was good and busy, too. People started coming in earnest just before six, and it was a madhouse until closing at nine.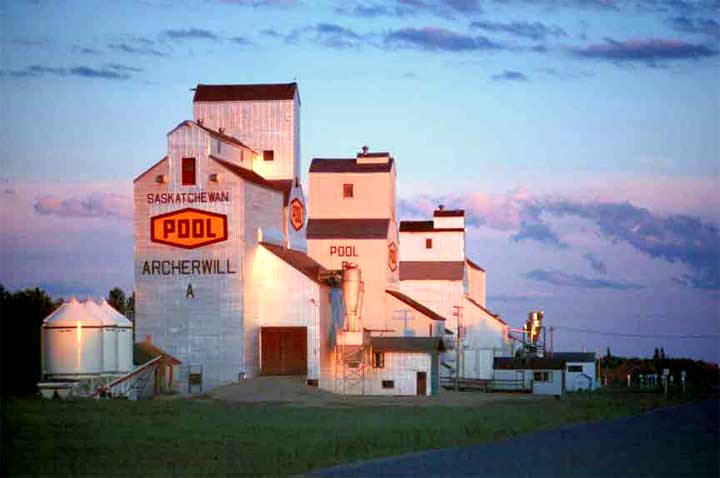 It wasnít just a Kelvington week, though. On Tuesday we went to Tisdale for the Parkland Photography Club meeting, and Thursday to Melfort for most of the day. In Melfort, we saw a whole raft of people from Kelvington, Rose Valley, Archerwill, etc. that we knew. A lot of people go there for medical reasons but I suspect they do lots of shopping while there.
Gas was 78.9¢ in Melfort, three to five cents less than any other place we went through. We fuelled up the motor home there in August, and they were at least that much lower than other points at that time. I wonder if itís an ongoing thing? Good thing we were low on gas and had to fill up.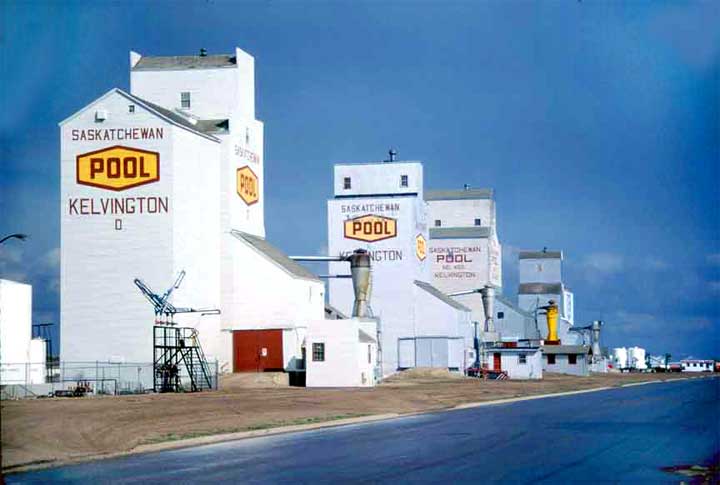 Doreen & Jerry Crawford
Box 1000, Porcupine Plain, SK, S0E 1H0
telephone (306) 278-2249
fax (306) 278-3423
http://www.greenwaterreport.com/
---
Retrun to Ensign - Return to Saskatchewan News
This page is a story posted on Ensign and/or Saskatchewan News, both of which are daily web sites offering a variety of material from scenic images, political commentary, information and news. These publications are the work of Faster Than Light Communications . If you would like to comment on this story or you wish to contact the editor of these sites please send us email.
Editor : Timothy W. Shire
Faster Than Light Communication
Box 1776, Tisdale, Saskatchewan, Canada, S0E 1T0
306 873 2004