February 12th, 2006: Clear, sunny, with a south wind that feels pretty cold walking into it. Temperatures have been in the normal range, down to about –19° and rising to about the freezing point. Pretty easy to take.

We went to Saskatoon on Monday, partly to see how Lucille is doing after her surgery (just fine) but also to attend the funeral of another long-time Wynyard friend, Helen Curliss. It was the most impressive service I can remember attending, apparently all planned beforehand by Helen. Knox United Church was full, and it is a big church. There was a small choir, a pipe organ, and a man with a trumpet adding colour - marvellous! The service ended with the organ and trumpet playing "Mine Eyes Have Seen the Glory…" (Battle Hymn of the Republic in the States) with a Dixieland jazz beat. I think that was supposed to be the recessional, but nobody moved, so they went on to "When the Saints…" The service was over an hour, unheard of in the United Church, but it was so well done that it seemed like twenty minutes.

Afterwards, there was a reception and lunch. We had a chance to talk with each of the Curliss family, plus many Wynyard friends, a few of whom still live in Wynyard. What a wonderful visiting time! And so sad that it takes the death of a friend to get us together.

It was fairly cool the first half of the week, then Wednesday night the wind came up and it started to snow. By Thursday morning there must have been four or five inches of new snow, making it tough walking over for coffee. We couldn't see the points across the lake, and Jack got lost coming over from Marean Lake - he wound up at Jug Lake when he was aiming for Birch Beach. Luckily, he found his way here in time to buy coffee.

It stormed until lunchtime or later, winding up with about six inches of snow. We were booked to put on a slide show at Kelvington's Villa (the residence, not the hotel) so I went out and blew out the driveway. We dithered all afternoon whether to cancel or not; with the sun out it didn't seem bad, but it was still quite windy. Finally, we left about 6:15. The road was icy and snow-covered to Perigord, then there was a ground drift and finger drifts but visibility wasn't too bad. Kelvington streets were a mess, but we got to the Villa and put on our slide show for about twenty appreciative people, worrying all the time because the snow seemed to be blowing harder out the windows.

Coming home was horrendous! Visibility was down to nil in lots of places, not much better the rest of the time. Once we got into the trees, north of Perigord, it was a lot better but the road was still icy and snow covered. There was a time when I would find such conditions challenging; nowadays I would rather stay home!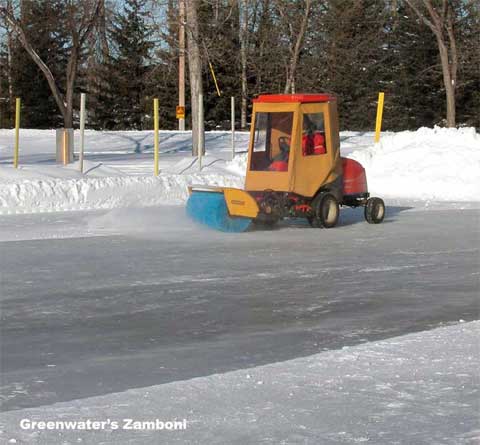 The maintainer in the Park was hard at work trying to keep ahead of the snow. Frank said they might have to use the snow blower in Uskatik as the road is getting too narrow for the grader.

There are at least two groups of four or five deer here in the core area, plus a young spike buck that drops around occasionally. He still has his antlers but is more nervous than the others - his head is constantly moving so I can't tell if he qualifies as a two-pointer or not. The deer like to browse under our bird feeders, eating sunflower seed shells.

Friday morning we went to Porcupine Plain; it was still snowing a bit but the wind was a lot calmer. In the hour we were there, a half ton or SUV hit the ditch by the Pool Service Centre and rolled over onto its side. South of the Park, right by Dawn Kowalchuk's driveway, a brand-new semi and van hit the ditch. He chose his ditch carefully - just a little way south or north and he would likely have rolled. It was still there when we went to Wadena about five PM and there were two big tow trucks from Saskatoon parked there. When we came home about midnight, they were all gone.

We went to Wadena for the Prairie Women on Snowmobiles Mission 2006 wind-up banquet, held in Wadena's beautiful big Community Legion Hall. There were about four hundred people there, and we had a marvellous meal. We were serenaded by the Dixielanders, a fantastic group I have written about before, made up of people from Kelvington, Wadena and the surrounding area. Clancy Gronsdahl was front and centre with his trumpet!

Another successful mission for the PWOS. They all had a good time, made lots of friends, and raised a bunch of money for breast cancer research. I believe since the rides started about six years ago they have raised close to $750,000!