October 21st, 2007: The temperature didn't come up much today, but it was sunny for the most part. A west wind had a bite to it, but still pretty nice for late October.

Joan Eyolfsson Cadham is hard at work trying to get the Wynyard history book to press, but is having trouble getting people to submit their family stories. If you live, or have lived, in Wynyard, please get your story to Joan ASAP, even if it's only a couple of paragraphs long. You are a part of the history too, you know!

Had coffee with Vaughn Binkley last Tuesday. He told me he had been out fishing the day before and had one of his best days in a long time, catching good-sized pickerel. Actually, if you don't mind a little drizzle now and then, it's been pretty nice weather for sitting out in a boat. Catching some nice fish is the icing on the cake.

We took a drive around Uskatik on Friday. The road to Uskatik has been patched and is not too bad, but Oskunamoo Drive, that goes through the two Uskatiks, is superb. It looks like a real good depth of asphalt has been applied, maybe enough to bridge the odd soft spot. Hats off to Highways for doing a good job in Uskatik. Now, if they would only do Lake Avenue in front of our place.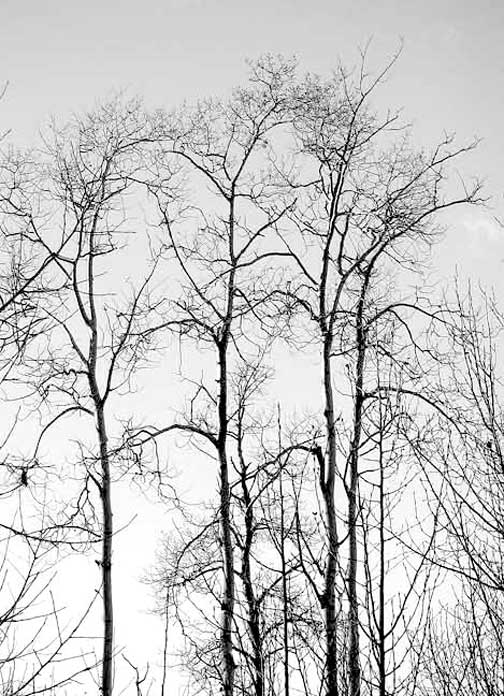 Something went haywire on Friday. Phones didn't work, some satellite TV didn't work, and cell phones didn't work. Even the radio phones the Park staff uses were out of action. Somebody must have forgotten to dial before he dug, but what would knock out everything? Well, I found out why our phone wouldn't work – I had kicked the phone wire and disconnected it, but don't tell Doreen.

The Cove's dining room is back in operation, but just from Wednesday through Sunday, from noon to eight PM. We had a very nice lunch there Friday, and they were advertising a good-looking meal for a supper special. By the way, they are looking for a name. Got any cool ideas? The Cove is a kind of nautical name – how about The Galley for the restaurant? A galley is a boat's kitchen. You can think of something better than that. Keep it short and sweet.

We went to Kelvington for our flu shots on Friday. Found out the clinic was on Thursday. We had coffee for an hour before going; when we got back we went to the Cove for lunch. Then I had a nap for an hour or so, got up and went to the Cove again for afternoon coffee. That took a good long hour. Finally I got to work cleaning out the eaves troughs, a job I have been dreading because I am not as ladder-friendly as I used to be. Finished as it was getting dark and congratulated myself on a useful day.

We were sitting around the coffee table this morning; Ron Choquette was sitting with us. A stranger came into the Cove looking for some jumper cables – he was staying in one of the Park cabins and his car wouldn't start. Ron threw him his set of truck keys and said, "There's a set of cables in the back of my truck you're welcome to use." The stranger allowed as how he didn't need the truck, just the cables, but was appropriately thankful. He was back with the cables in half an hour. Where else but rural Saskatchewan?

Merv was moaning about how hard it is to get anything done these days. By the time he gets out of bed and has some breakfast, it's time to go for coffee. He just gets home from that and it's time for lunch. The he just gets started on a project and it's time to go for afternoon coffee, and that leads up too close to suppertime to really get at anything. Jim said, "Well, what about Jerry – he has to work a nap into his schedule!" Aah, life in the fast lane.

It must be moose season again – we have some hunters staying in our guest suite while they hunt. Bryan Grimson and his friends have stayed here often and decided to take advantage of it one last time before we move.

The "Fisherman's Cove" part of the Cove's sign had been removed by the previous owners, but now it has been replaced – if you look closely you will see that it is made of birch logs. Pretty neat!