July 6th, 2008: It's been a cool, windy day today, with a few very light showers – not at all bad, since we had to do some running around, more fun if it's not too hot.

Got the following message from Shelly Zenuk:
"Just thought I would send you this picture of the 18 lb jack I caught at Greenwater on June 30. It was 42 inches long & 12 inches wide. I couldn't believe it. Never seen anything like it. Pictured with the fish is Shelly Zenuk (catcher) & John McSymytz of Wynyard." Pass the word, folks – fishing is on the upswing again at Greenwater.
There is a large area consisting of south-western Saskatchewan, Montana, Wyoming, and the Dakotas that we love. It's not just the scenery and other attractions, either – it's the people. They make you feel that they are happy you stopped in, even if you didn't buy anything. Welcoming and eager to help, it's not something resulting from Chamber of Commerce seminars – it's in the people's nature. We invariably come away from the region with a warm feeling.

It's nice to be home again, though – coffee Tuesday mornings at the Co-op, again Wednesday mornings at Mulberries at Market Mall, irregularly at Reggie's, and Saturday breakfast with the Good Sam Sunseeker group at the Roadhouse.

Back into the garage sale thing, too. We went to a few this weekend and didn't meet anyone we knew. We did have a conversation with one lady who knew some acquaintances of ours. A week ago, we went to a garage sale and it was presided over by Wendy Weseen, a friend of ours from Tisdale. She has lived in Saskatoon for over ten years. Even if we don't see anyone we know, we have some nice visits.

We are off on another motor home trip next week – we are going to visit Laurie and Bryan at Mozart, Jenny at Kelvington, spend a few days at Greenwater, then go to Tisdale to meet our newest great-grandchild, Logan Crawford. He's a month old and we haven't even seen him!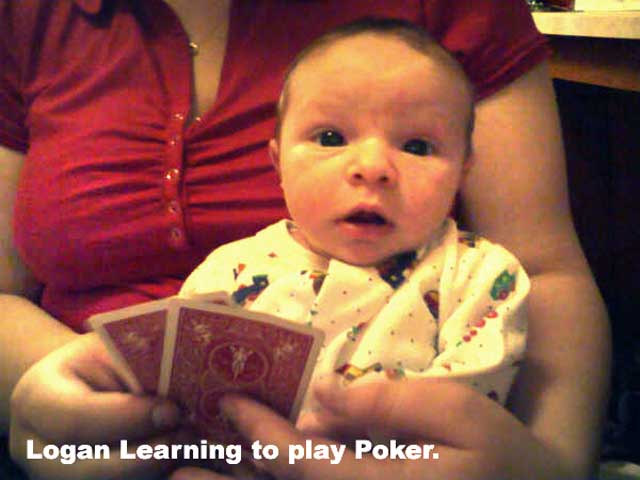 That means fixing up a few little things with the motor home. We had a new awning put on just before we left on holidays. First time we wanted to use it, it came loose from the motor home at one corner. I jammed some twigs into the screw holes and screwed it back on, but was afraid to try using it after that. We got it fixed as soon as we got home again, but now we have another little problem – the fridge won't keep running on propane. While we are travelling, we can run it on twelve volts, and when we are in a campsite, run it on 120 volts, but if we have to camp without power we are in trouble, as the fridge will run down the batteries in short order. The RV place where we got the awning said they fixed the fridge, but they didn't, so I have been doing everything the manual recommends to correct the problem. We just won't take much stuff that needs refrigeration on this trip – we'll live on canned beans and warm beer.

After that, we will be home for almost two weeks! It seems ridiculous to be driving that behemoth around – it costs about 40¢ per kilometer for gas – but then, that's what our kids' inheritance is for.

We went to Dakota Dunes Casino last Monday. The road is just about finished, and is excellent. Monday is Seniors' Day, complete with free money to gamble with and cut prices on meals. They gave Doreen, Lucille and I fifteen dollars each. We were only there a couple of hours; I managed to hold my money together and make a few dollars, but Doreen and Lucille each lost all theirs plus some of their own money. Then we got a very nice buffet for five bucks each. I can handle an hour's gambling, but more than that and I am looking for something to read. The girls seem happy with an hour or so, too.

We got a lovely letter from Rose Hamilton of Tisdale, with best wishes on our retirement and relocation and a strong indication that we should continue with "The Greenwater Report". Thanks very much, Rose. I think I can remember the photo session you mention.