January 18th, 2009: Finally, an end to that horrible cold spell! It was right around the freezing point when we rolled out of bed this morning and has been for three days. Of course, warm weather makes for icier conditions, but at least salt and sand have some effect. I'm glad I didn't get the car washed, too – the streets are pretty sloppy in places.

We had our grandson, Aaron, with Nicole and little Logan staying with us for a couple of days while Aaron did a final test for his Interprovincial Welder's certificate. What a joy Logan is to have around! He is a great grinner and smiler and brightens the whole place up. Sure, he has his cranky periods, but then we just turn him over to his parents - one of the perks that come with being a great-grandparent.

Aaron and family left for home Saturday afternoon, but no sooner got out of the city than Nicole got a phone call from her sister saying that her brother-in-law and nephew were in a snowmobile accident at Ridgedale's Poker Derby, and were being flown to Saskatoon. Nicole was to go to the hospital and sit with the nephew, Braden, until his mother got there. Nicole brought Braden here for awhile and he seemed okay, but I'm sure he was pretty badly shaken up.
His father, Jason, appears to have a crushed vertebra and will need surgery. They live in Lloydminster. What a way to end a little holiday.

I'm sorry to say that Frances (Petersen) Blyth passed away Friday after a long illness. A very popular person, Francie, or Fran as she was called more recently, was well known for her vocal talents. Not willing to give in to her illness, she was still singing up to about a month ago. She and her sister, Karen Blyth, (two sisters married two brothers) operated Carousel Fashions in Wynyard for many years. Francie's funeral is tomorrow, January 19th, at 2:00 PM in the Civic Centre in Wynyard, and we plan to be there. Our condolences to Francie's family; her Mom, Millie, and all her siblings and friends. We will miss her.

An item in the Star Phoenix says that Kelvington's "Mr. Hockey", Les Clark, died suddenly while on vacation with Alma. They are the parents of Donn, Wendel and Kerry and have always been active in the hockey scene in Kelvington and district. Les and Alma were also our friends and neighbours at Greenwater Park. Our condolences to Alma and family.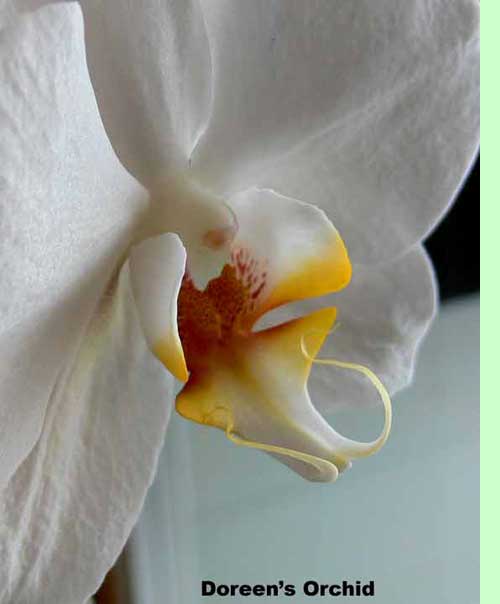 We are really starting to look forward to our days at the Field House. We go there every Monday, Wednesday and Friday morning to support Lucille, who is in the cardiac program. Actually, we go there for ourselves. Doreen and Lucille walk about a mile and a half, then put in 20 minutes on a stationary bike. I walk a couple of miles and then twenty minutes on a rowing machine. If time permits, we then have coffee with some friends we met there.

There is an excellent track, made of some crushed rubber compound; easy to walk on and absolutely no danger of slipping. Eight laps is roughly a mile. The track is divided into six lanes – the two right lanes are for slow walkers, the third for normal walkers, the fourth for fast walkers and the fifth and sixth for joggers and runners. The joggers and runners are the only ones that pay much attention to lanes, though, and often a fast walker will have to use the slow lane to pass a bunch of strollers. Nobody seems to mind.

The health room has a lot of machines – rowing machines, stationary bikes, and hand bikes. One can almost always find an idle machine. There is a mezzanine floor with weight equipment and more serious treadmills, etc. but I think one has to belong to a different group to use them. On the main floor, therapists lead flexibility classes and light weights; they are always well attended. One of the therapists is Stacy Sigfusson from Wynyard. The therapists are a great bunch of people, always friendly and helpful, no matter how dumb the question. They spend a lot of time walking with the cardiac patients, giving them support and encouragement.

It's hard to estimate, but there must be at least a hundred people there at any time, and often twice that.