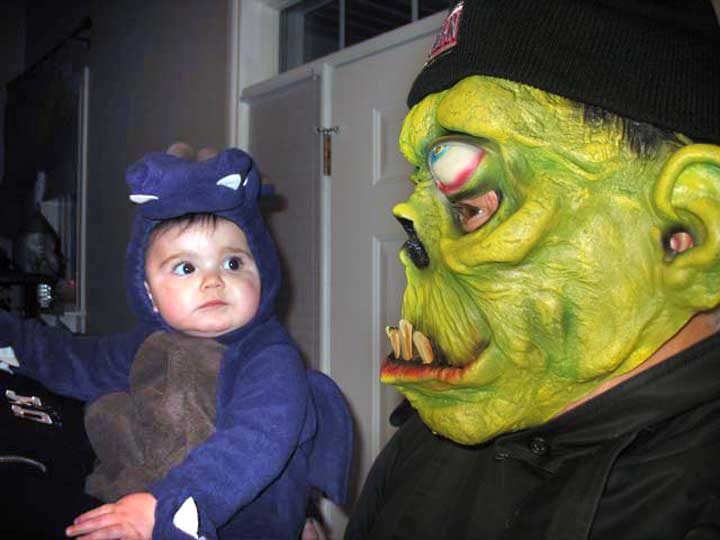 Cadence's first Halloween
FTLComm - Winnipeg - Wednesday, November 1, 2006 Images by : Cassandra and Timothy Shire II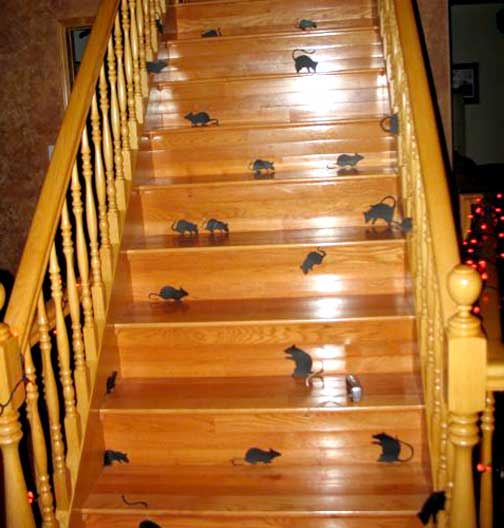 In days Cadence will be nine months old and she appears to be taking things in stride. Her mom got the costume together over a month ago and when the time came last night she was ready for an expedition to friends and family's houses.
Check out the friend's stairway that was suitable decorated for the occasion as was the scene in front of the house (below).
I have never been quite able to understand Halloween and as the serious guy around with a little brother and sister I began the tradition of taking the village's children from door to door when i was twelve and did that every year after that until I graduated from high school. But those years before I would lead hand in hand up to twenty-five young children, door to door it is odd what I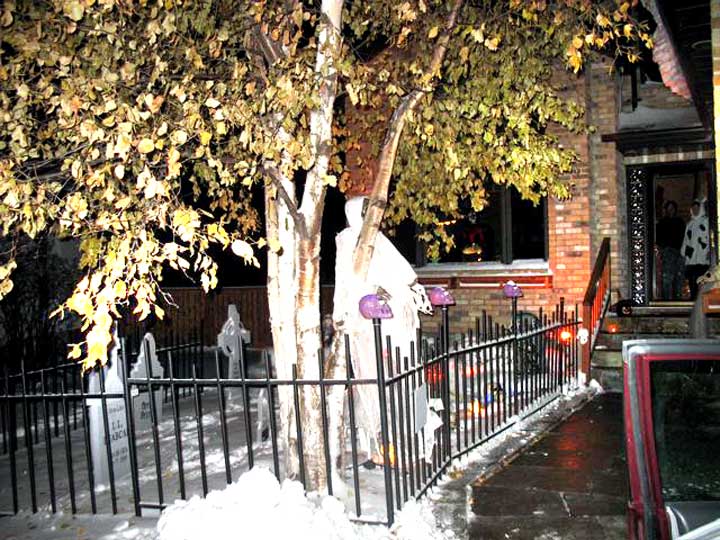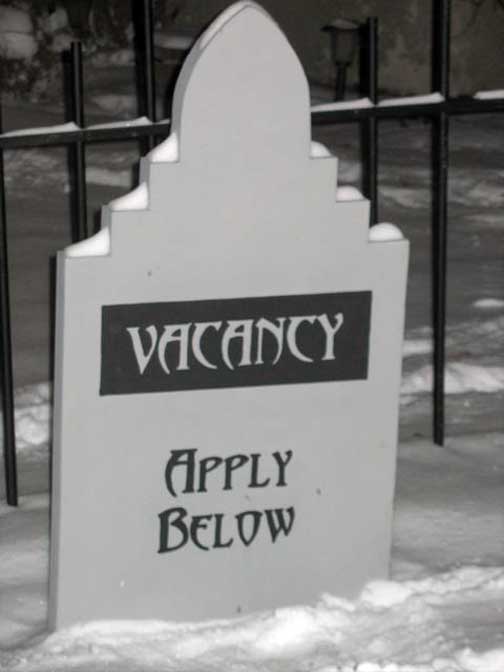 remember. Collecting the huge pillow case of candy was not nearly as memorable as discovering a lump of coal in my bag one year when i was about eight or nine. The donor was "Sonny" the store-keeper.
Yesterday when I went into the bank to do some business all of the staff were dressed in similar outfits with blinking light head gear. I was speechless, now that is something for me, but what do you say to a bank teller wearing blinking lights. I suspect that Halloween taps that deep down inner urge in everyone to be just a bit nutty and putting on funny clothes and putting up tombstones in the front yard may be a socially acceptable way for stepping over the line into the absurd.
Therein may explain why I have never understood Halloween. I never felt the constrain all of the rest of the year to be like everyone else and never felt the need for one day a year to act weird.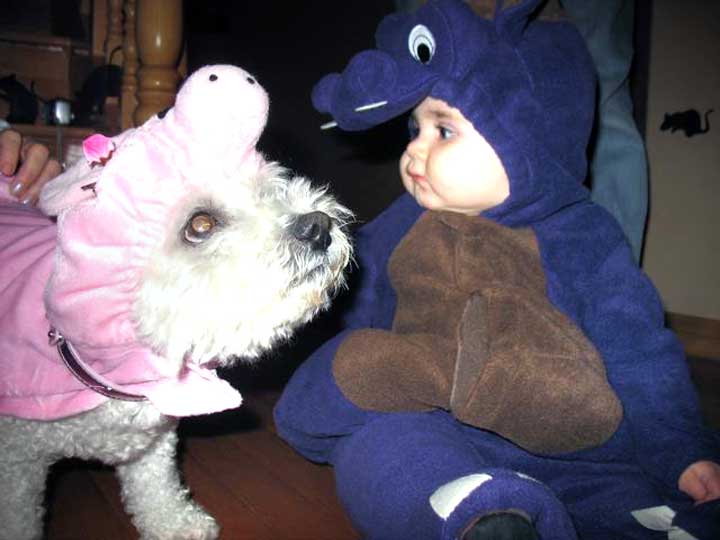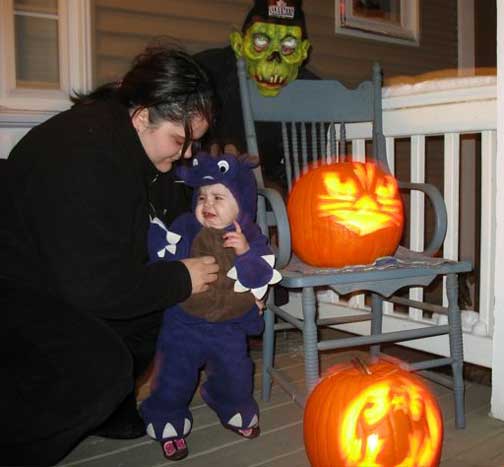 The picture above really caught my eye just as it appears to be and oddity to Cadence as well. Yes indeed Cadence a dog which is pretty funny all by itself is dressed in a Miss Piggy outfit and below another neighbour strolls by in costume with her two dogs dressed up.
I don't know what upset Cadence in the picture on the right, I don't think it was the character in the mask she was considering him as pretty normal but those are pretty remarkable jack-o-lanterns.
In years to come Cadence will get a kick out these images and understand the pride and sense of fun enjoyed by her mother (right) and her father (below right) as this was Halloween number one.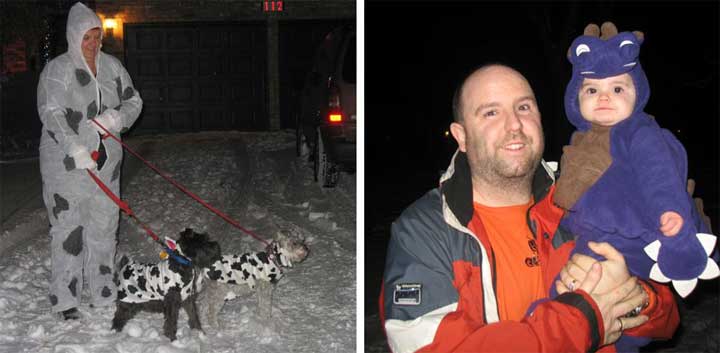 ---
Return to Ensign
This page is a story posted on Ensign and/or Saskatchewan News, both of which are daily web sites offering a variety of material from scenic images, political commentary, information and news. These publications are the work of Faster Than Light Communications . If you would like to comment on this story or you wish to contact the editor of these sites please send us email.
Editor : Timothy W. Shire
Faster Than Light Communication
Box 1776, Tisdale, Saskatchewan, Canada, S0E 1T0
306 873 2004