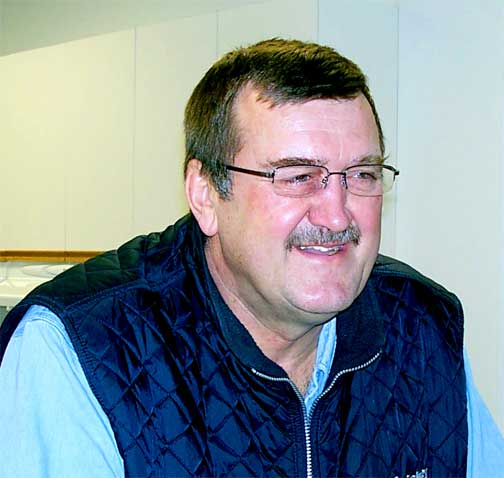 chemicals aimed at producing resistance to the most likely strains of virus to appear in the flu season which affects Canadians each year. The flu season has already begun in BC, Alberta and Manitoba but so far Saskatchewan has not had any major outbreaks.
Organisers had the recipients seated this year which is a nice change from the line ups other years. Everyone was required to wait fifteen minutes before departing after receiving the shot to check for possible adverse affects. This meant it was time for a visit and coffee.
Our mayor, Rolly Zimmer was on hand greeting people and exchanging concerns as talk ranged from the funny snow fall to ground water conditions.