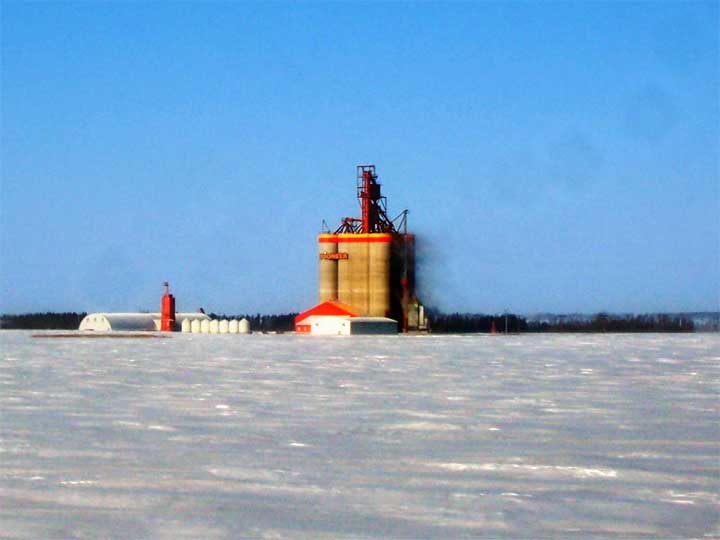 Pioneer Inland Terminal - the new Murphy's Siding
FTLComm - Tisdale - Thursday, November 29, 2007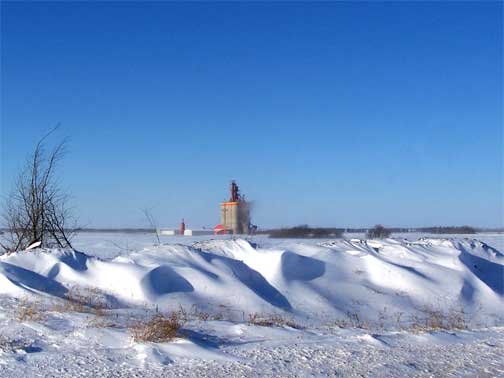 As with all things you begin with specific intentions but things sometime turn out quite differently. Yesterday, as I was putting together the story about Murphy's siding I went looking in my pictures for a contemporary image of the Pioneer Inland Terminal which now sits close to the original site of Murphy's Siding and I just couldn't find a recent picture. So this afternoon I decided I would just drive out and get a shot or two of the area.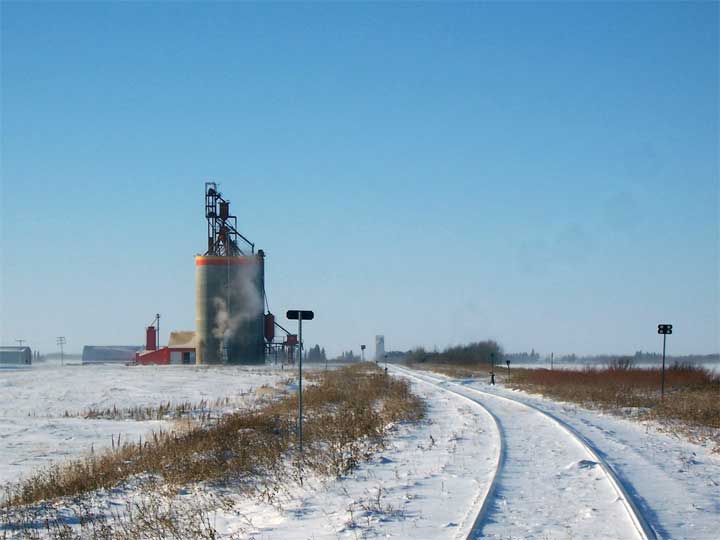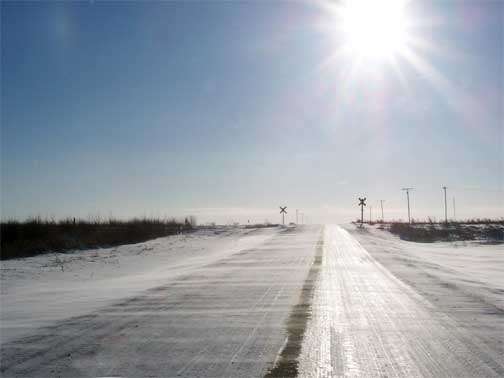 The railway crossing seen here (right) looking south is exactly a mile and half west of Crooked River and above you can see the Pioneer Grain installation on the South side of the track and Eldersley two miles away. Notice above there is a switch and a siding on the north side of the track and it makes sense that this was the siding for Murphy's siding.
Below we are at the crossing looking toward Crooked River.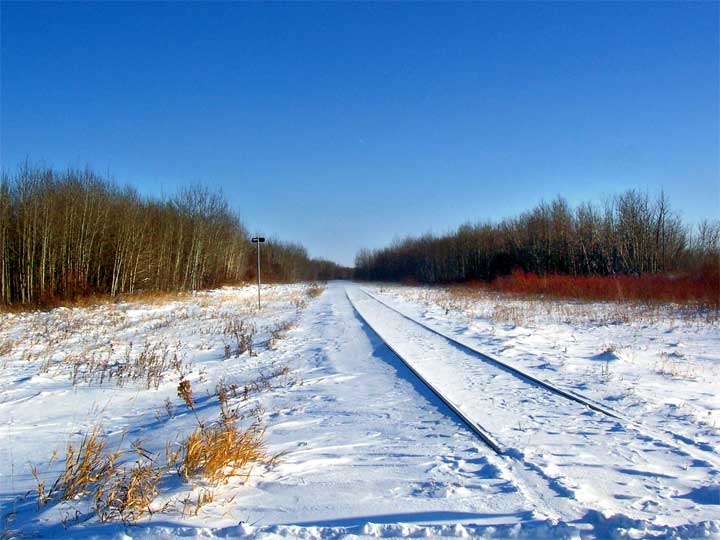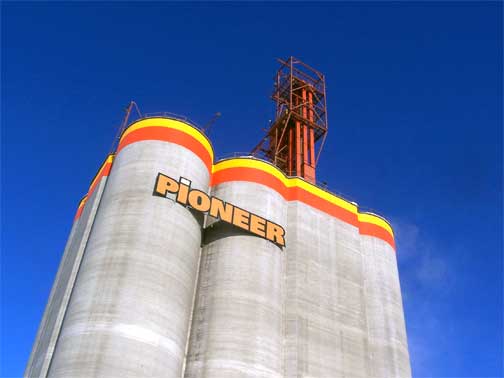 Most of this country was covered in forest like the scrub you can see in this picture (above) over the years the farmers have been clearing that stuff away to expand their fields improving revenue on the land and making it easier to farm. It is reasonable to assume that in the days of the sawmill hayday of Crooked River much of this country looked like the scene above.
The Pioneer Inland Terminal is an imposing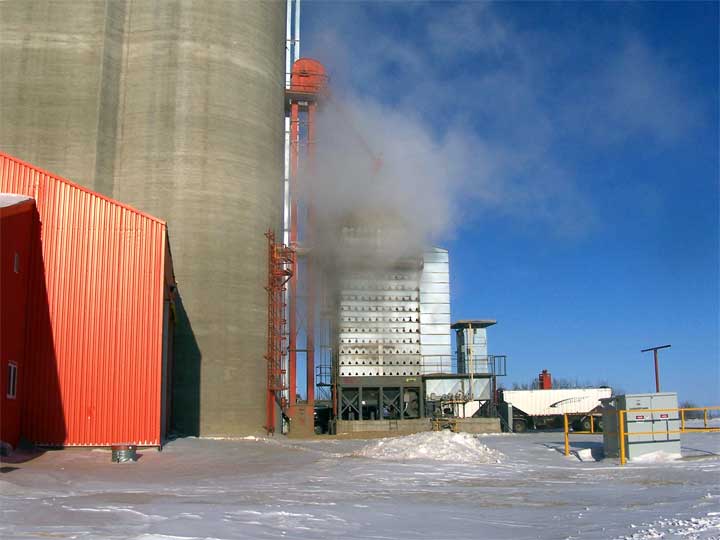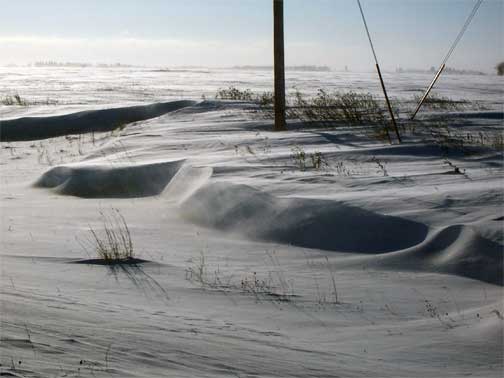 feature on the landscape. Only Louis Dreyfus elected to go with all steel grain storage.
In the picture above the Terminal's grain drying unit is working to capacity.
As I said at the beginning the reality of late November on the Saskatchewan prairie was really the story. Low -20ªC temperatures and 10 knots of wind made it pretty cold and the sneaking ground drift glazed the roads.
Winter is winter, in 1935 or 2007 cold and unforgiving.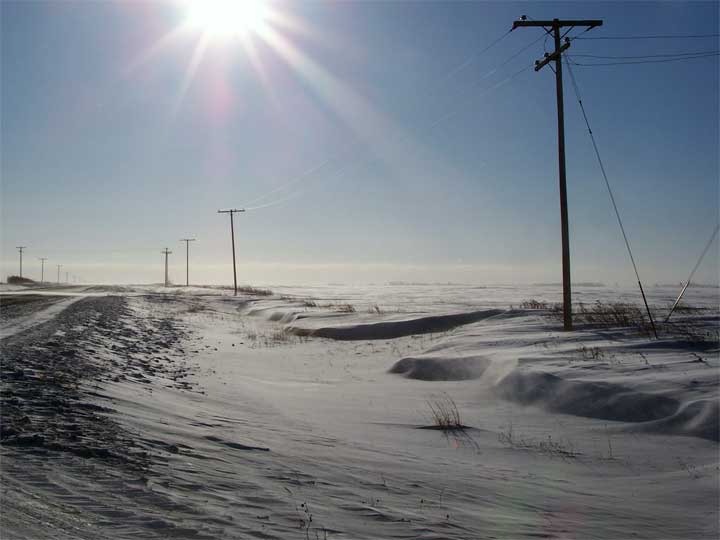 ---
Return to Ensign
This page is a story posted on Ensign, a daily web site offering a variety of material from scenic images, political commentary, information and news. This publication is the work of Faster Than Light Communications . If you would like to comment on this story or you wish to contact the editor of these sites please send us email.
Editor : Timothy W. Shire
Faster Than Light Communication
Box 1776, Tisdale, Saskatchewan, Canada, S0E 1T0
306 873 2004