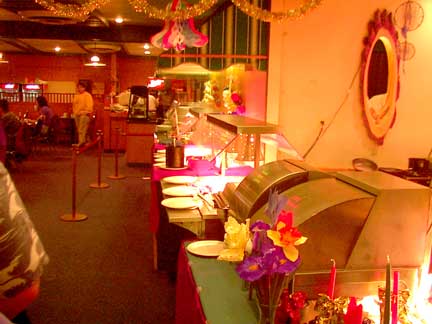 In some communities you will find it difficult to find a nice place to eat on a Sunday. That is definitely not the case in La Ronge.

The Northern Motor Inn puts on a fabulous buffet every Sunday morning with all the usual breakfast treats but with a lot more including my favourite "eggs Benidict". With this buffet this past Sunday were a number of Italian dishes, wild rice sausage, a leg of beef and a ham with more deserts to choose from.

The huge dinning room was full as one of Tisdale's hockey teams and their parents were on hand and at $8.95 this meal is a total bargain.