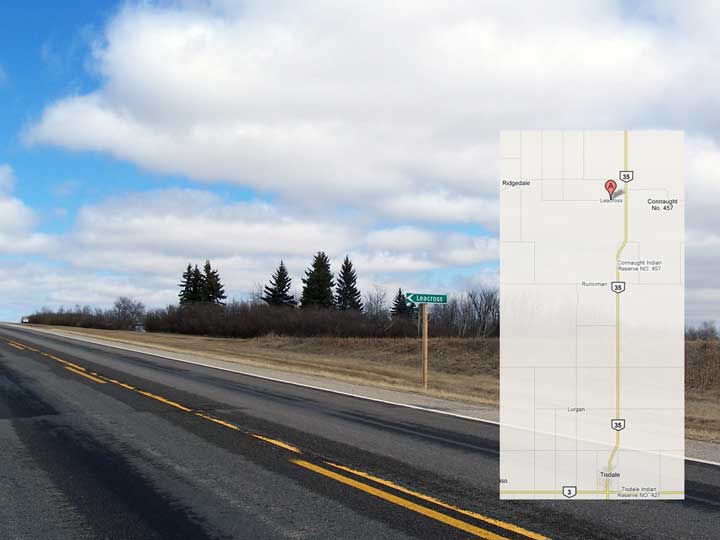 Two buildings in Leacross
---
FTLComm - Tisdale - Friday, April 17, 2009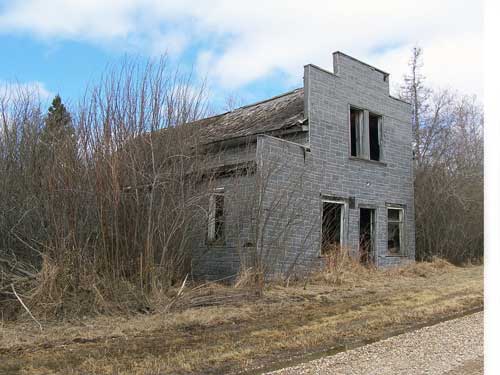 This building (left) can be seen from highway 35 as you head about twelve miles north from Tisdale toward Nipawin. From the road that must once have been main street in Leacross it looks like this was once a general store with room for a residence on the upper floor. Covered in insulbrick, an ashphalt based siding material that first became available in the late 40s. The structure is in pretty bad shape.
There are a couple of farm dwellings nearby but are modern homes and look not to be from the era of this village.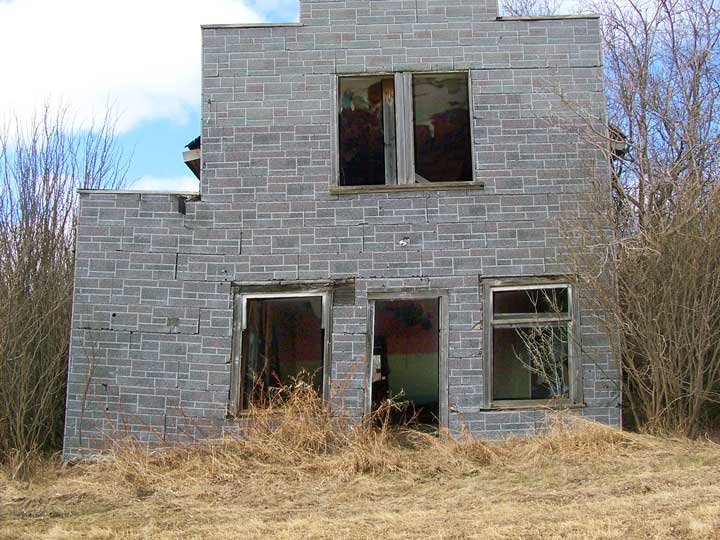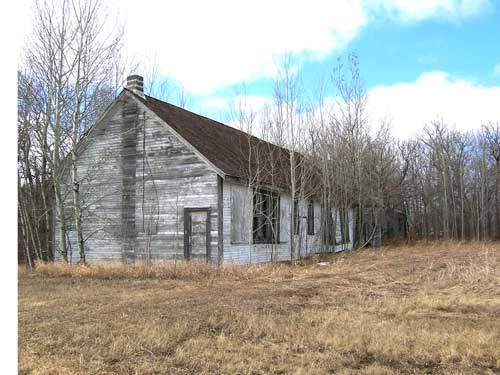 The only other building is located a bit further north from the first and looks like it might have been a community hall or perhaps even a school. There is a portable saw mill sitting in this yard.
It is interesting that this area is serviced with underground electrical power. Pedestals are spotted along the road and look to have been installed many years ago.
If you have some stories or details about what Leacross once was like I would really like to hear from you.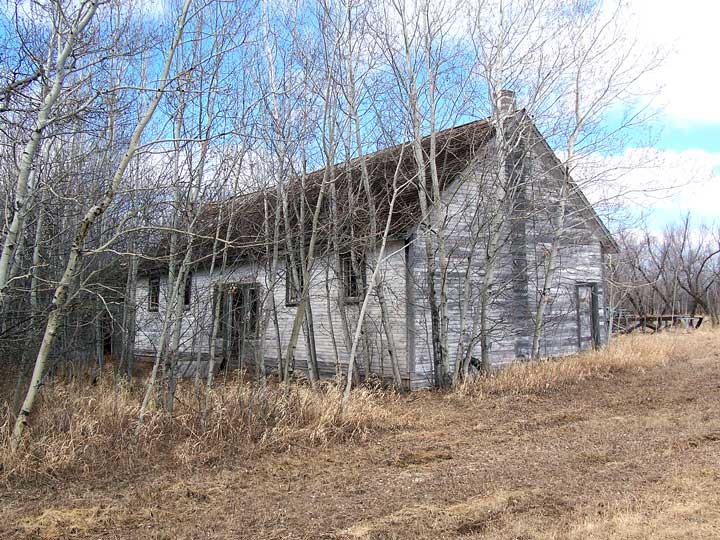 ---
Return to Ensign
This page is a story posted on Ensign, a daily web site offering a variety of material from scenic images, political commentary, information and news. This publication is the work of Faster Than Light Communications . If you would like to comment on this story or you wish to contact the editor of these sites please send us email.
Editor : Timothy W. Shire
Faster Than Light Communication
Box 1776, Tisdale, Saskatchewan, Canada
S0E 1T0
306 873 2004