Figures in Leader
FTLComm - Gravelbourg - Tuesday, June 29, 2004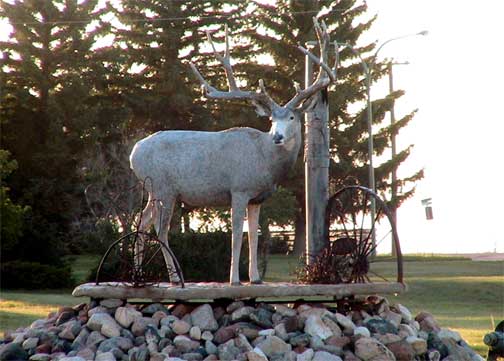 I had heard about Leader but never been there. Leader is located a short distance from the Alberta border between Maple Creek and Kindersley. I recall that oil workers were paid isolation bonus to locate in this town. After our journey to the Great Sand Hills we went into Leader for supper.

Leader's reputation for being a remote place is over stated. It is a fine community we lots of business and a keen sense of its place in history and geography. Throughout the town there are figures, some of nature and critters from the area and to remarkable human figures in the town square. Most people consider this mule deer their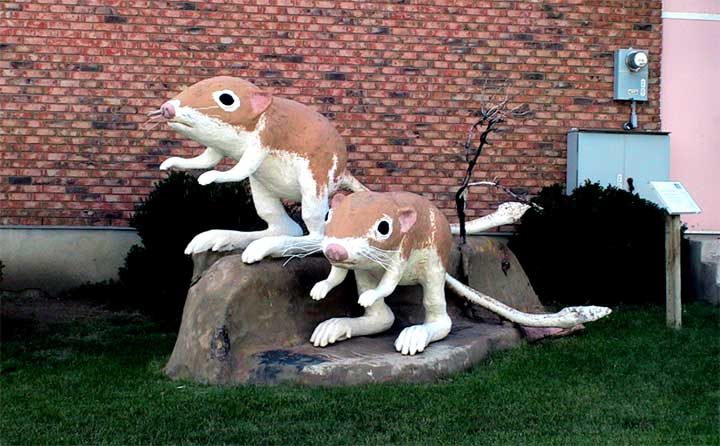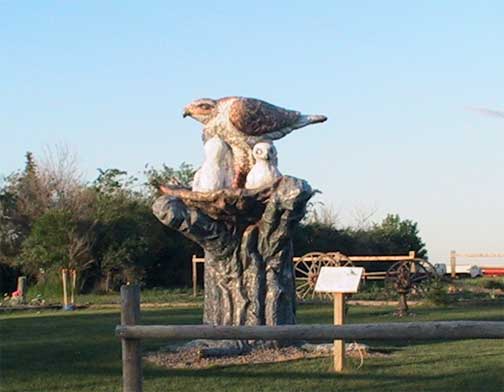 favourite. It is located at the north entrance to town at the tourist booth.

But there are many others, the pair of kangaroo rats by the community centre broke me up, they are really big and reflect a lively sense of humour.

This hawk family are on the highway beside a farm machinery dealership with a neat park.

The meadow lark and snake are sitting at the end of main street beside the railway.

Some of the work was done by an artist from Sceptre but once the series began other artists have come along to do other projects.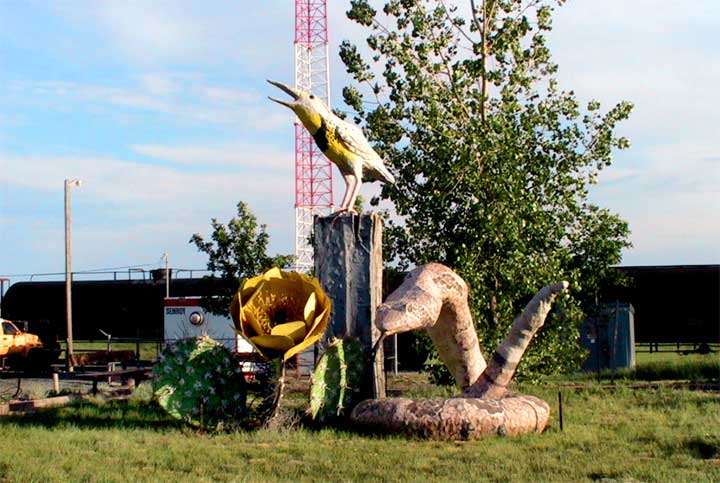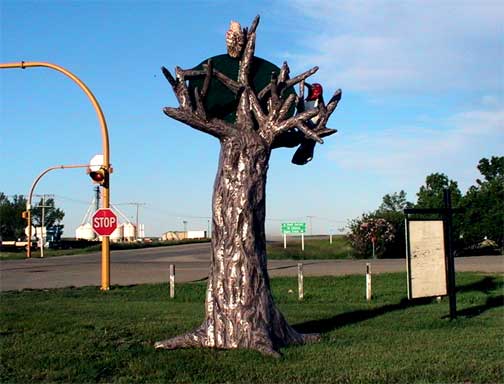 This tree holds up the sign for a nice motel on the south side of town.

But the most ambitious work are the two figures seen below of a man and a boy raising the flag in the town square beside a delightful gazebo. It was around seven and the low angle of the light made it hard for us to get a good image of the town square setting but this looks like a site that will only continue to grow and develop.

A set of figures in a community like these speaks volumes about the pride the community has and the willingness to create and appreciate works like these. Projects like these require upkeep and can be easily damaged by vandals.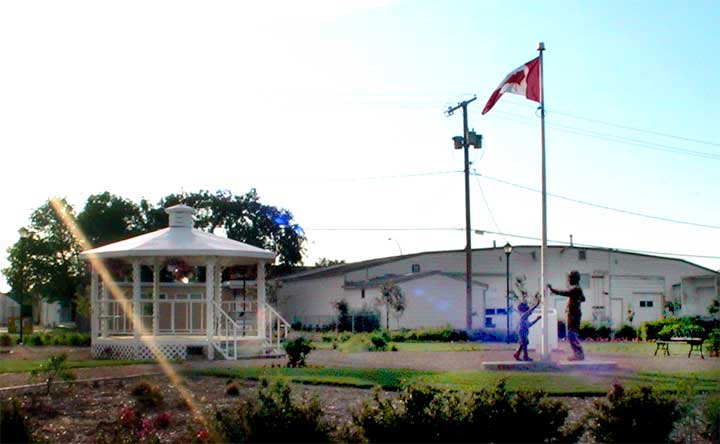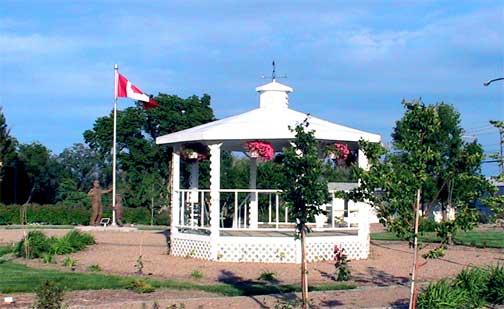 Now for all the beauty of this community and the figures are only a small part of the community's attributes as the yards and gardens are just outstanding, leader has a very difficult problem. If you read the story about the Great Sand Hills you will have noticed that I discussed the problem of drainage. Being on a moraine area the ground water tends to be highly mineralised and the water served at supper was something you might be familiar with, add some old fashioned soap to water and that is pretty much what Leader water tastes like. Though the community has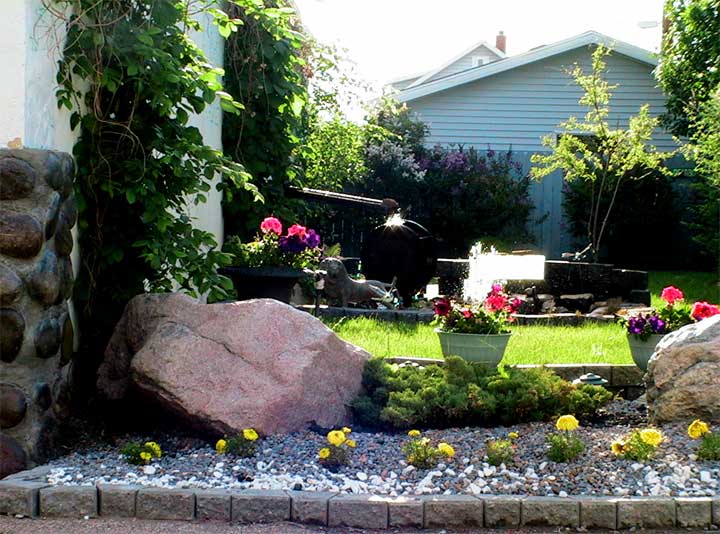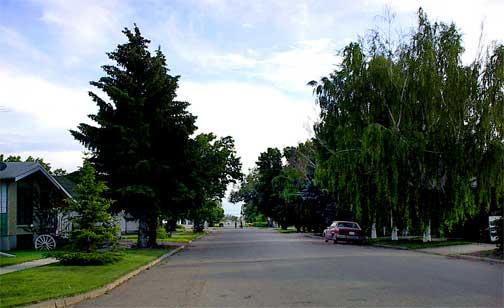 spent a lot of money trying to upgrade their water treatment facility and they have had to endure a lot of "boil water" orders, water quality is a long way from being acceptable. Local people told me that they get used to it but I doubt if that stuff would be good to swallow day after day.

Aside from its drinking water Leader is a beautiful community that is making a serious effort at making itself beautiful. Take some bottled water with you and visit the place you will enjoy your visit.
Reference:
The Town of Leader web site
Return to Ensign - Return to Saskatchewan News
This page is a story posted on Ensign and/or Saskatchewan News, both of which are daily web sites offering a variety of material from scenic images, political commentary, information and news. These publications are the work of Faster Than Light Communications . If you would like to comment on this story or you wish to contact the editor of these sites please send us e-mail.
Editor : Timothy W. Shire
Faster Than Light Communication
Box 1776, Tisdale, Saskatchewan, Canada, S0E 1T0
306 873 2004