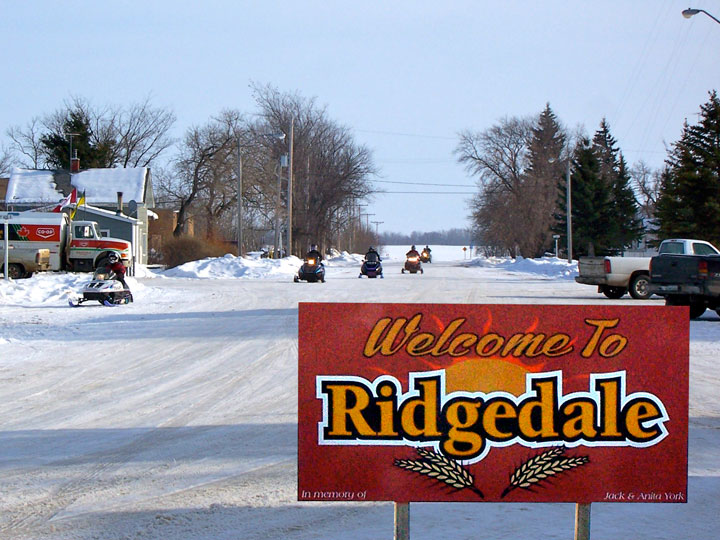 Main street in Ridgedale at 4:09 Friday, March 5th

.
Ridgedale in March
---
FTLComm - Ridgedale - Thursday, March 11, 2010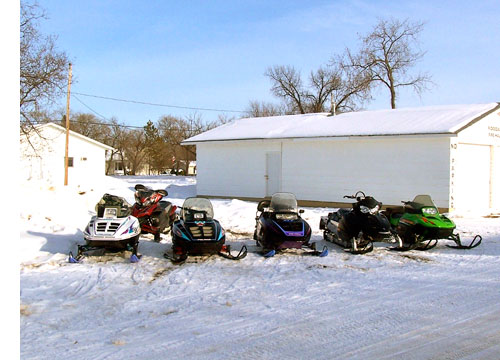 The pictures on this page do not tell the story of Ridgedale as it is this year but rather, they are samples that give you a little glimpse of what I saw when I drove around the community on a bright sunny Friday afternoon in early March. It is almost twelve full years since I first drove around Ridgedale in June of 1998 and posted a story which suggest-ed the place was all but gone. Certainly there are vacant lots and missing elevators but there are still a lot of fine homes and clear lots of people who make Ridgedale their home town.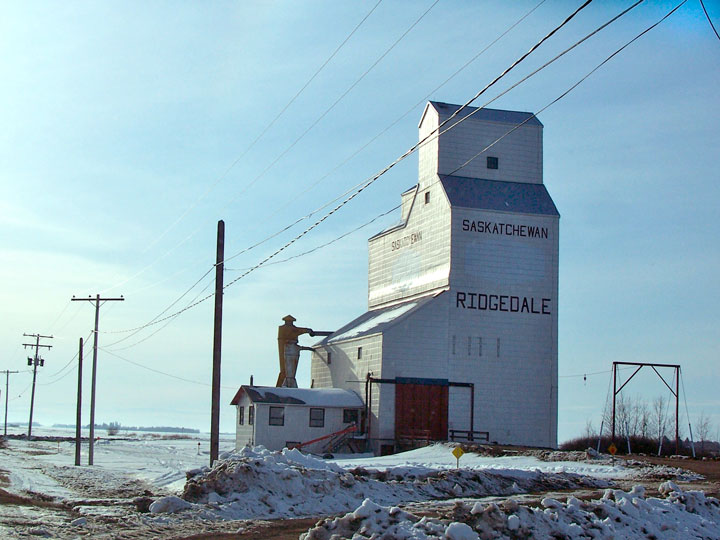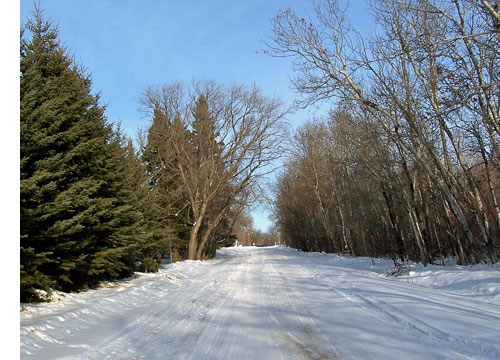 There is but one grain elevator standing in Ridgedale. It was once run by the Saskatchewan Wheat Pool but now is in use but by private farmer/s in the area.
The trees that were the main feature of the place back twelve years ago are still that same theme as they have over grown some areas and choke the streets much as they do in Porcupine Plain. Notice this curious apparently uninhabited house and yard below yet notice it has a wireless cable TV antenna on the roof. Quite frankly I was totally surprised to see the large number of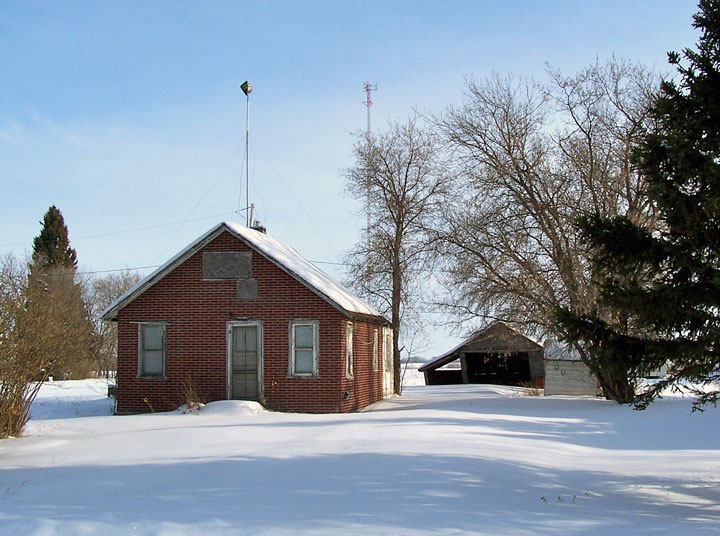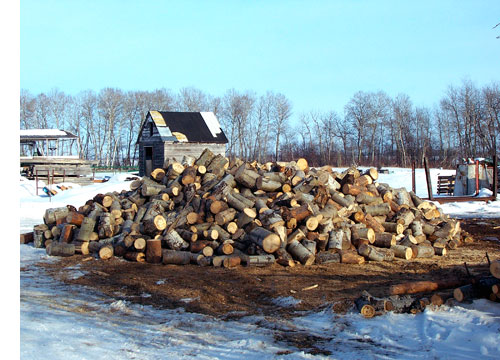 homes still in the community. The school is closed and has been for more that ten years and the building looks to be used as both a dwelling and a workplace with this huge firewood pile in its yard.
The curling and skating rink (below) look to be operational and there was lots of evidence of use of the community hall. The Co-op is running, there's a post office and as you can see the Skidoos at the top of the page made straight for a parking place across the street from the local bar in the functioning hotel.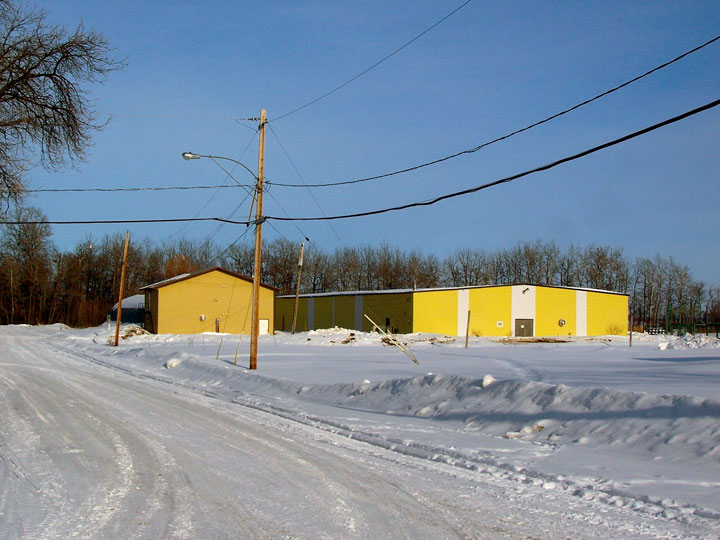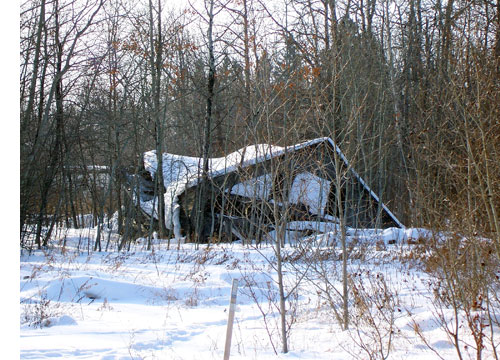 It is so easy to focus on specific aspects of a place like the overgrown building on the right and I didn't see any point in documenting the large number of nice modern homes and many trailer homes that provide shelter for many residence. Ridgedale is and that's the point twelve years after I thought it was stone dead it is still a function community.

Of course there are some sad things like the closed school and the no longer used but beautiful United Church (below) but there were businesses and signs of some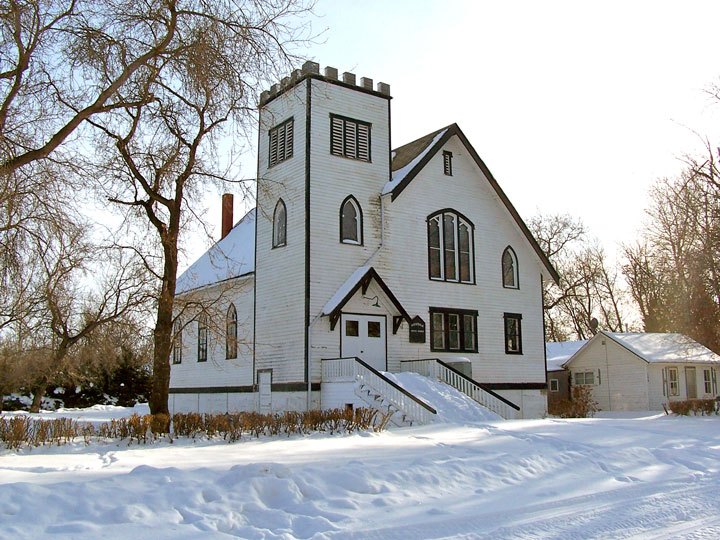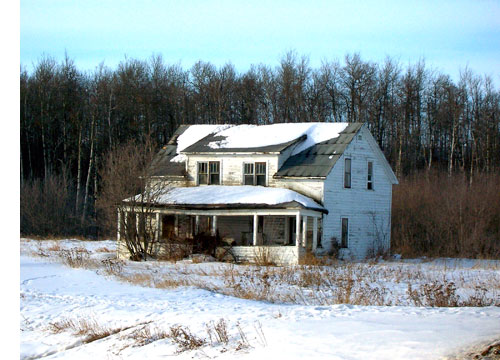 industry in this place.

Two pictures end this story and perhaps in them is something of what this story is about. This grand (right) but abandoned farm house is about a mile or so northeast of the town on the banks of a river. North west and about the same distance is an obviously prosperous farm (below) notice the row of bins. About half are a few years old but the other half are shinny and new. This same farm has a whole other set of storage bins in another area so that it is clear that agriculture in its various forms is still the essence of Ridgedale.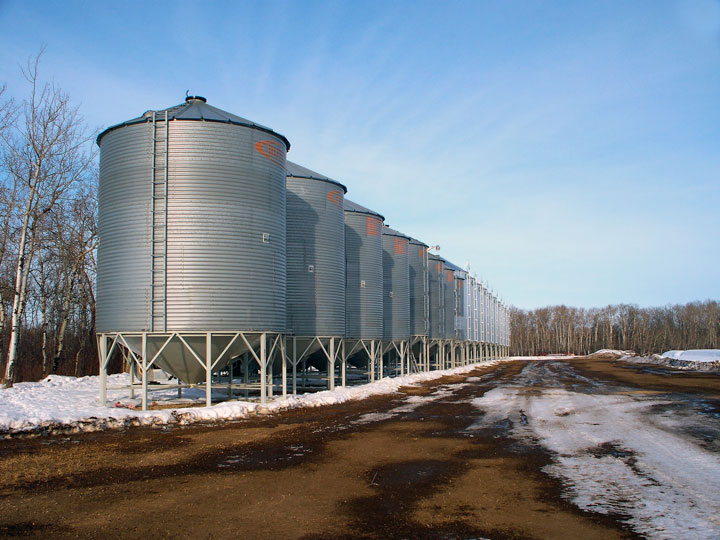 ---
Return to Ensign
This page is a story posted on Ensign, a daily web site offering a variety of material from scenic images, political commentary, information and news. This publication is the work of Faster Than Light Communications . If you would like to comment on this story or you wish to contact the editor of these sites please send us email.
Editor : Timothy W. Shire
Faster Than Light Communication
Box 1776, Tisdale, Saskatchewan, Canada, S0E 1T0
306 873 2004