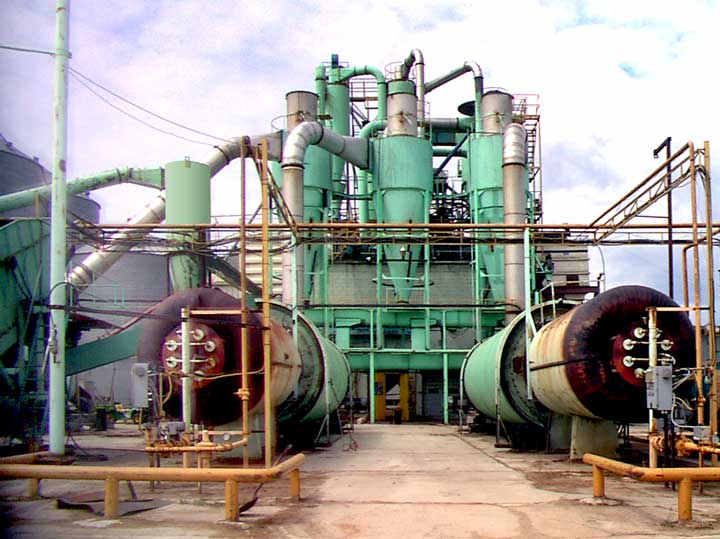 Warm-up
FTLComm - Tisdale - Wednesday, June 11, 2003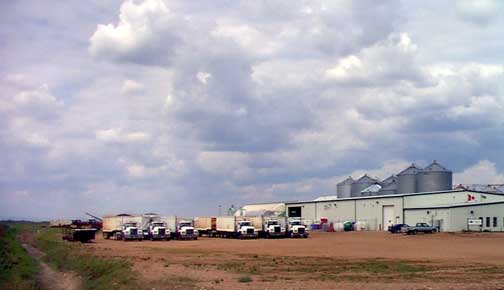 For most years of this plant's operation began on June first or during the first week of the month, but in the last few years with the very cold dry springs, this launch date has been delayed considerably. This year the Tisdale Alfalfa Dehydration Plant is about to begin the 2003 crop year tomorrow which is about the same as four or five years ago.

The swathers got into the fields today as they need to get a bit ahead of the pickup and processing operation.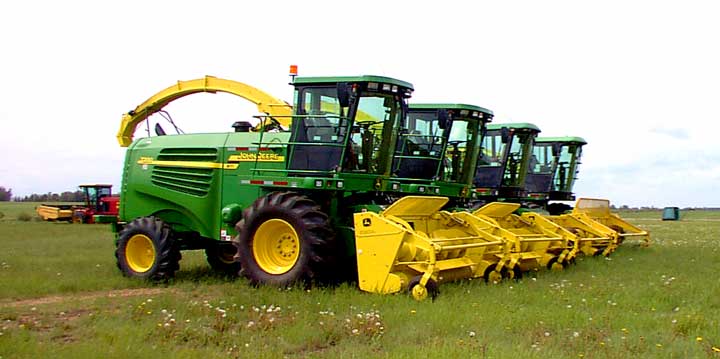 This year the first field is North of the plant. Though many fields were ready last week those were spotty and they delayed harvest operations until they had enough fields ready to sustain continuos operations as it is desirable to have to start up and stop the dehydration machinery. But the time has arrived for sustainable processing and tomorrow the harvesters and trucks will be out in the fields as the heat will be turned on and the steam will rise signally a new year has begun.

Two new John Deere harvesters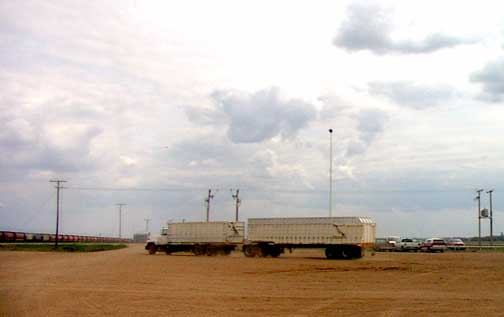 were added to the fleet this year joining last year's two new machines.

This year one of the trucks has been fitted with an experimental aluminum articulated cover. If it works out, the tarp covers will be gradually replaced with the new aluminum covers fabricated by Tisdale Alfalfa Dehydration in their own shop.

The swathers are working in the fields together while two machines will move into the fields soon as they work independently doing those fields that the product will be processed as sun dried "cube" alfalfa which means the alfalfa will be baled.
---
Return to Ensign - Return to Saskatchewan News
This page is a story posted on Ensign and/or Saskatchewan News, both of which are daily web sites offering a variety of material from scenic images, political commentary, information and news. These publications are the work of Faster Than Light Communications . If you would like to comment on this story or you wish to contact the editor of these sites please send us email.
Editor : Timothy W. Shire
Faster Than Light Communication
Box 1776, Tisdale, Saskatchewan, Canada, S0E 1T0
306 873 2004