Tisdale's Logging Industry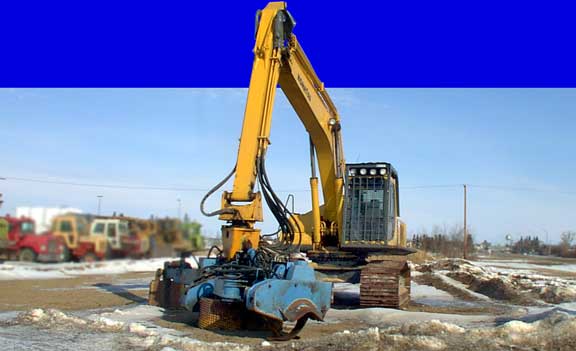 FTLComm - Tisdale - March 11, 2001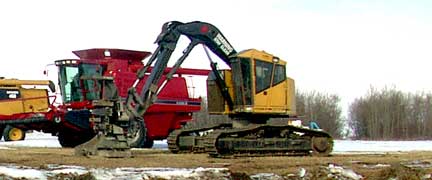 Although Tisdale is almost always touted as being the centre for agriculture mainly the production of canola, alfalfa and honey, the placing of the five large terminal elevators in the area has turned this town into a transportation hub with various trucking firms developing facilities to service the large number of heavy trucks to transport goods.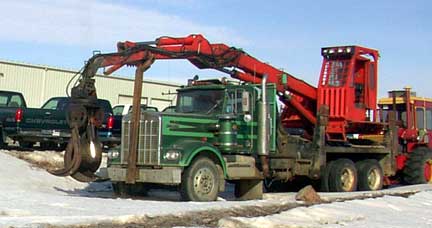 This shift in transportation
from rail to highway trucking has other side effects and one of them has been the continued development of Tisdale being a centre servicing the forestry industry. These pictures were all taken this morning and show three large forest harvesting machines parked in the community. The Large Komatsu is located on the South side of town with its attachment for snipping trees and the Cat version of a tree snipper is seen above.

This grappler unit mounted on a Kenworth is yet another
example of mechanised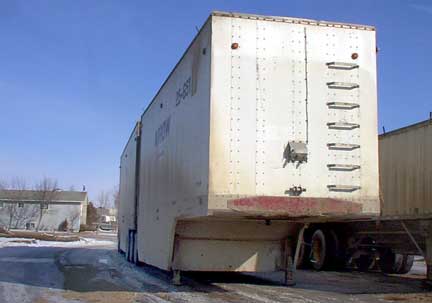 forest harvesting equipment.

But in addition to the equipment used to extract products from the surrounding forest there is almost daily evidence of the products themselves moving through town. "B" trains of logs headed for saw mills or to the Prince Albert Pull mill are among the regular traffice the rumbles by each day.

Mixed in with the trucking traffice are trailers like these carried wood chips to the Prince Albert Pulp mill. Below are two unusual Alberta licensed units with soft tops and gauges. Though these are likely chip trailers they may be for hauling other forest related products.