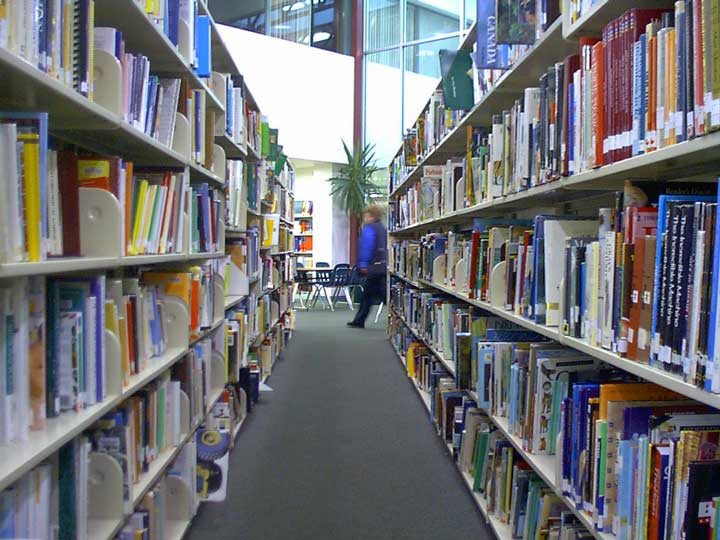 Checked out a book lately?
FTLComm - Tisdale - Sunday, January 26, 2003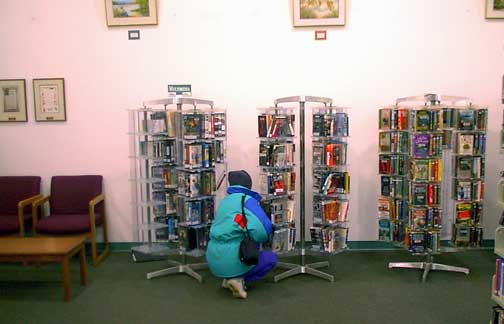 We all tend to live pretty busy lives in this cybernetic time in which we live but the pure pleasure and intellectual stimulation of reading is something that each of us needs.

Fortunately Tisdale, Nipawin and Melfort like most Saskatchewan communities have outstanding public libraries and these facilities are changing as they keep up with the times. Yesterday I spent some time in the Tisdale public library and thought you might enjoy sharing in that visit.

The Tisdale library is a joint facility with the Tisdale Middle Secondary School so it is especially well equipped if you are in need of research or instructional material. But the adult fiction and nonfiction areas of this library are fully developed and all indications are that they are well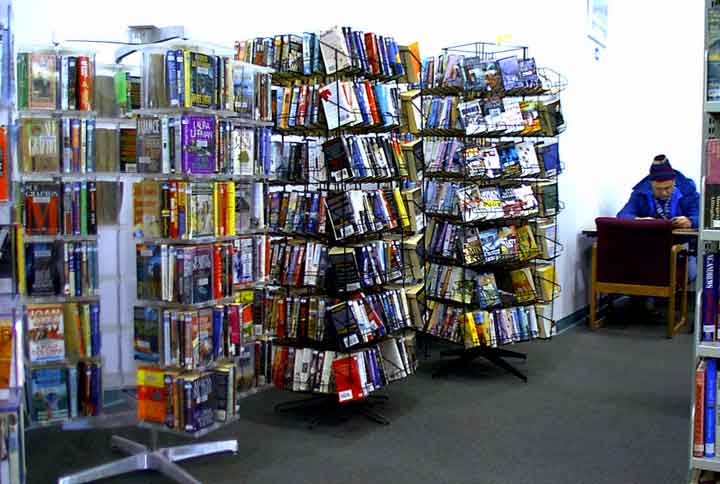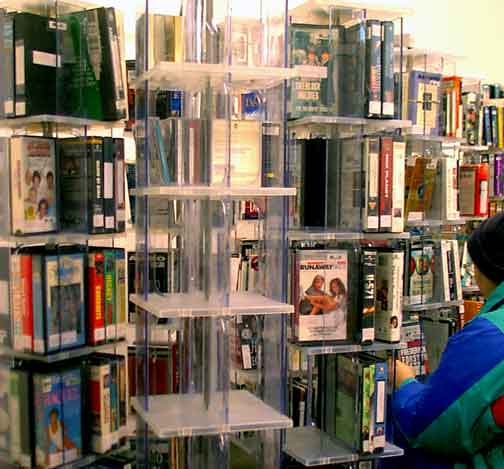 used.

The multimedia area of the library has some really outstanding offerings The folks at the Tisdale Library have been filling in a great selection of books on tape both fiction and nonfiction For anyone who spends long hours on the road a book simply makes the miles vanish and most times you will be sad to see that you have already arrived at your destination. Mystery novels, action adventure, romance they are all on tape and ready to fill the need.

In addition to the fiction material on tape the library has a good collection of nonfiction audio books. On the whole this Tisdale collection is excellent and is nearing one of the best collections in Saskatchewan in Yorkton. Yorkton's Public library has been working on their audio collection for years and have built up the best selection you will find actually better than the two large cities of Regina and Saskatoon.

New to the Tisdale library are some outstanding movies and these include recent ones as well as a large and growing collection of non-entertainment videos.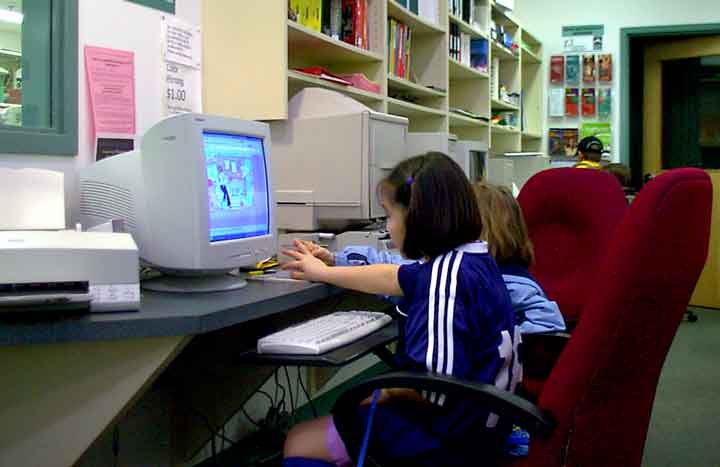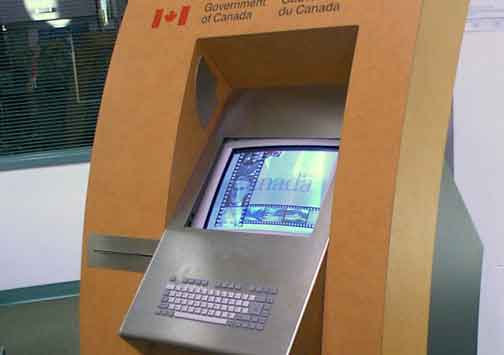 If you are reading this story at home then you don't need the community access that the library provides giving those people who do not have a home computer a chance to experience the Internet and of course, visit this web site.

New to the library is the federal government's kiosk linked to the huge employment database.

Below is a QuickTime Virtual Reality panorama of the library. (If you do not see this image download QuickTime as it will enhance your computer's capability.) Use your cursor to move around the library. This is a high quality VR that allows you to zoom in for more detail. (Use the shift and control keys to make this happen)

Clearly the design of this library is the most important aspect that makes it a delight to use.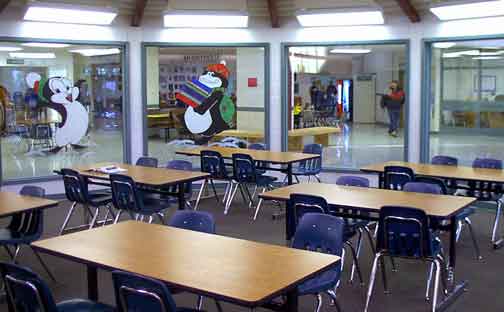 The glass enclosed work area that intrudes into the lobby of the RECPlex is one of the busiest parts of the facility and during a school day these tables are often full of busy students.

There are several specialty sections to this facility with a well stocked adult reference section, materials especially designed for junior high school students and an area for elementary and pre-schoolers.

The public library is funded by you the tax payer and not only should you get your money's worth but your utilisation will produce the incentive and continued improving support of the library to the benefit of the community as a whole.

Besides, its fun.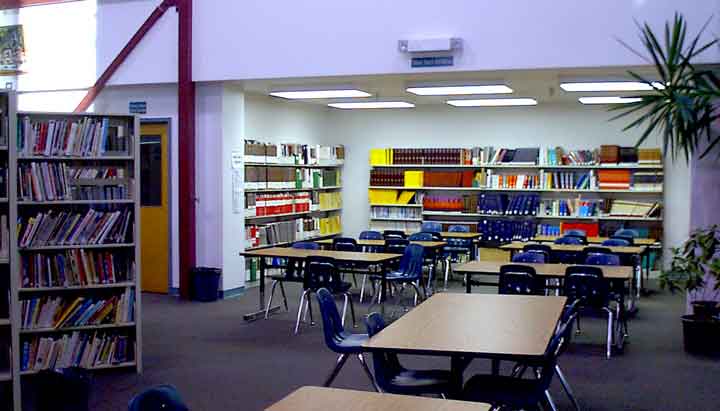 ---
Return to Ensign - Return to Saskatchewan News
This page is a story posted on Ensign and/or Saskatchewan News, both of which are daily web sites offering a variety of material from scenic images, political commentary, information and news. These publications are the work of Faster Than Light Communications . If you would like to comment on this story or you wish to contact the editor of these sites please send us email.
Editor : Timothy W. Shire
Faster Than Light Communication
Box 1776, Tisdale, Saskatchewan, Canada, S0E 1T0
306 873 2004