ECKART: Albert Edgar, age 83 of Swift Current passed away January 21, 2008 at Cypress Regional Hospital.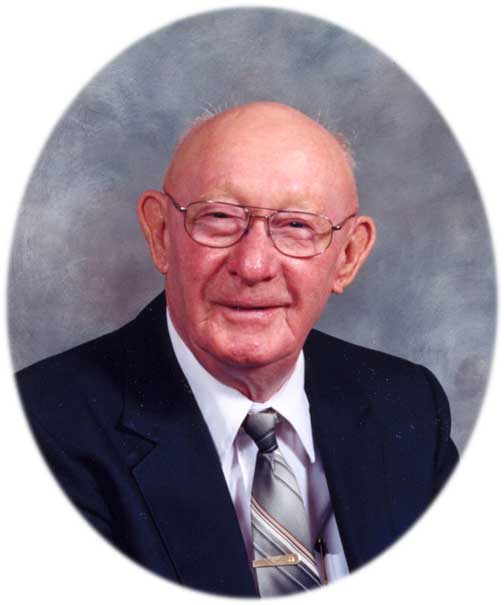 The Funeral Service was held at 2:00 PM on Thursday, January 24th, 2008 from the First United Church, Swift Current, SK, with Reverend John Barker officiating. The organist for service was Marilyn King. The eulogist was his grandson Tim Shire. The interment service took place at Memory Gardens Cemetery. The pallbearers were his grandsons.
Albert is survived by his daughters: Judy (Timothy) Shire of Tisdale, SK. and Arlene (Stan) Willows of Tompkins, SK.; grandchildren: Kevin (Denise) Willows and family, Ken (Sadie) Willows and family, Brad Willows, Brian (Lisa) Willows and family, Timothy (Cassandra) and family, Andrew Shire, Matthew (Dawn) Shire and family and numerous nieces and nephews. He was predeceased by his parents Theo and Annie Eckart; his first wife Emelia Eckart (1962) and Elizabeth Eckart (2000); brothers Eugene and Melvin; sister Ella and great granddaughter Sidney Willows.

Albert was born on the farm at Piapot, SK on March 28, 1924. He married Emelia Zulauf on September 11, 1944.
He was employed over the years as a mechanic in Maple Creek and Hazlet then as a partsman in Swift Current before retiring.
Albert enjoyed growing flowers, gardening, fishing, camping and playing the violin.

In Albert's memory friends may make a memorial donation to the Dr. Noble Irwin Health Care Foundation, Renal Dialysis Program. Warren's Funeral Home in care of the arrangements. For further information please call 773-8831 or visit the website at www.warrensfuneralhome.com and express your sympathy to the family in the book of condolence.