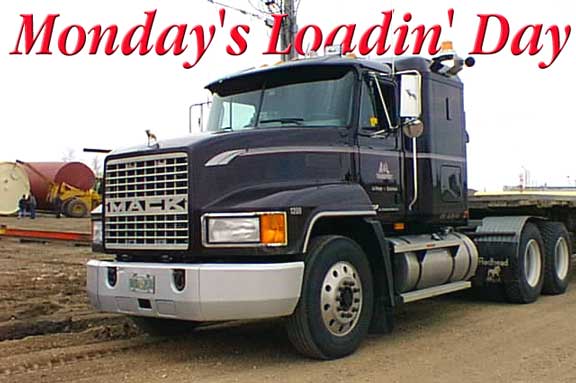 FTLComm - Tisdale - April 17, 2000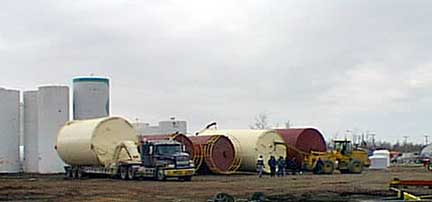 Each day trucks roll into the Northern Steel yard to pick up tanks to deliver them all over the continent but Monday is by far the most popular day to start one of these journeys. Two loading one waiting to load and a fourth just pulling into the yard at 10:30 this morning.

This Mack is based in La Ronge and awaits it turn to back in for one of the tanks to be shipped. Northern Steel crews take it in their stride as the two loading vehicles get in position to suspend a tank for a trailer to be slipped under it.

Back in the factory the pace continues at a steady pace as new tanks are taking shape, parts added and paint applied. The sequence is an orchestrated movement of sales, design, assembly, finishing and then its into the yard for Monday.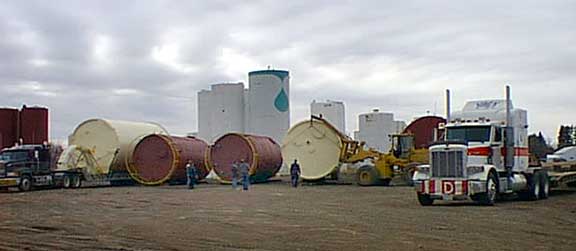 Click "Here" to go to Ensign Front page
Ensign, North Central Internet News, published daily by Faster Than Light Communications, FTLComm