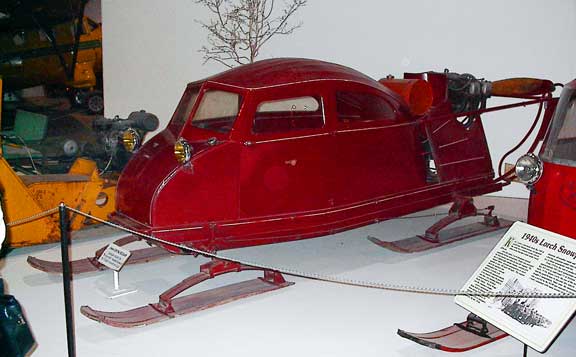 Moose Jaw Snowplanes
FTLComm - Moose Jaw - Sunday, April 21, 2002 - Images by: R. W. Shire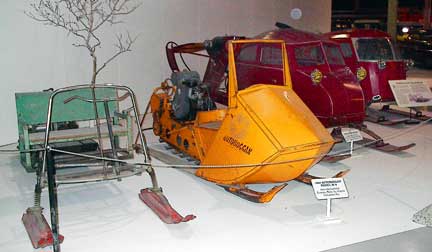 The Western Development Museum of Transportation in Moose Jaw has a great display of early self propelled snow machines.

Above is a mint condition example of the Fudge Snowplane built in Moosomin Saskatchewan.

Here we can see two early attempts at individual track machines and it is interesting to note that the snowplanes were not big machines when compared with the early tracked snow mobile.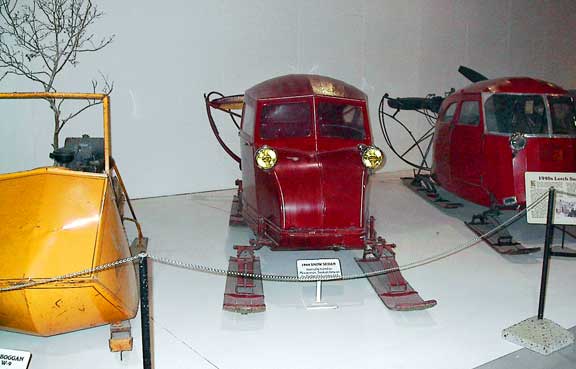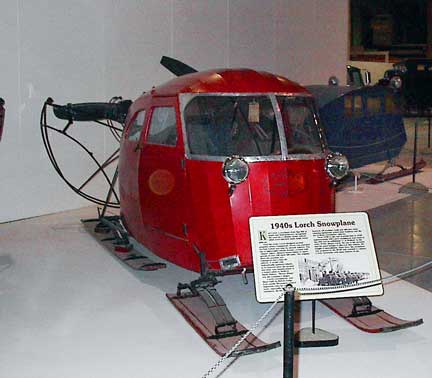 The Lorch snowplane was donated to the museum by the son of manufacturer Karl Lorch. Wayne Lorch obtained this excellent machine from Lampman where he found it in storage and restored it to full operational condition.

The Lorch machine was manufactured at Spy Hill and was one of more than six hundred produced there and sold all over Canada. Karl Lorch set up a factory in North Dakota to produce the same machine for US government contracts.

Being a country that is locked into winter for more than half of each year it is no wonder that Canadians have developed equipment that will allow them to travel across the open country found here in Saskatchewan.

The homebuilt snowplane below is typical of many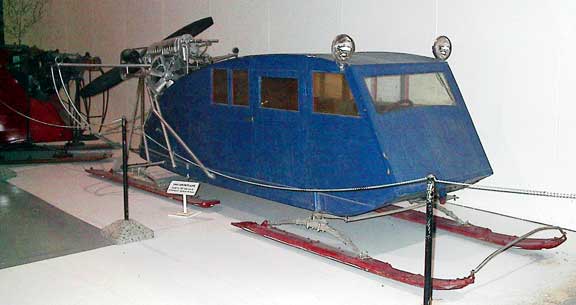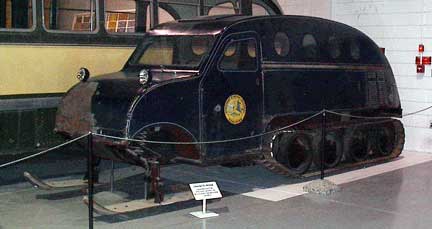 such machines and this particular one is fitted with a Gypsy Major or Ranger engine similar to what was used in the basic World War II trainer, the Tiger Moth.

During the forties Armand Bombardier produced his tracked winter travel machine that was used all over Canada as an emergency vehicle doubling as an ambulance, game patrol, police and medical team transporter. This example was used by Saskatchewan's department of natural resources.