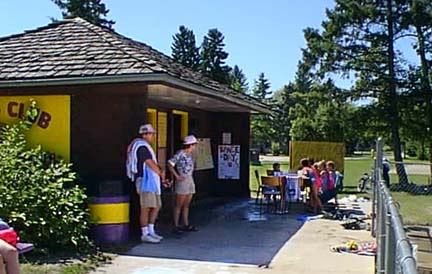 This was the midday scene at the Lions park Thursday as temperatures we declaring this really summer and these people had the solution to the warm weather. Notice the guy with his trusty water weapon, he had been hosing down the group on the inner tube and let off the trigger when I snapped the picture.

As you can see on the right there was just enough shade for some parents and the crowd around the table. Two playground supervisors were on hand as usual and they too were cleverly out of the sun.

Just looking at this picture makes me think of sunscreen.