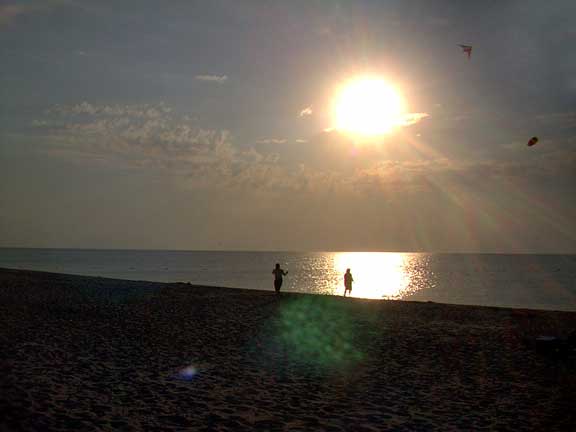 To The Beach
FTLComm - Grand Beach Provincial Park - Sunday, June 30, 2002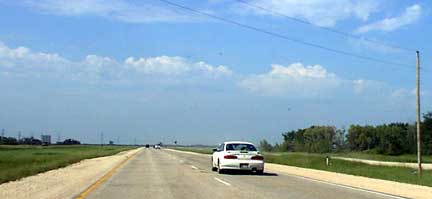 Saturday was hot and it seemed perfectly logical to make our way out to Grand Beach North of Winnipeg to cool off. After stops at 7-11, Dairy Queen and a fuel station we were on our way with hundreds, perhaps thousands of other overheated folks.

We were well out of the city when the first sign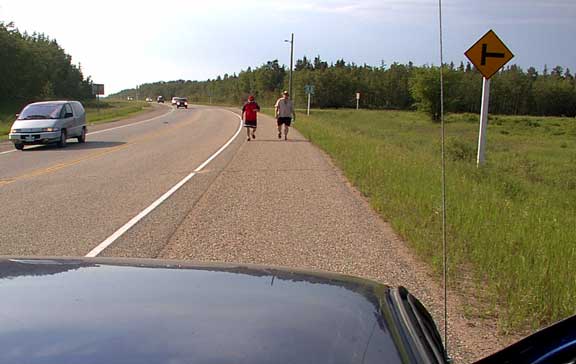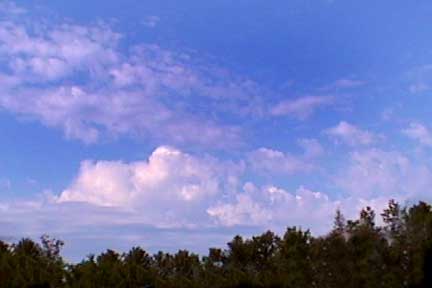 of trouble appeared. While we were comfortable with the air conditioning set at max the car was working hard in the oppressive heat and the submerged fuel tank fuel pump gave out. For the next two hours we would sit for up to fifteen minutes then drive for about eight until it would konk out again.

Did I mention, it was hot?

Above and to the North storm clouds were forming but kept their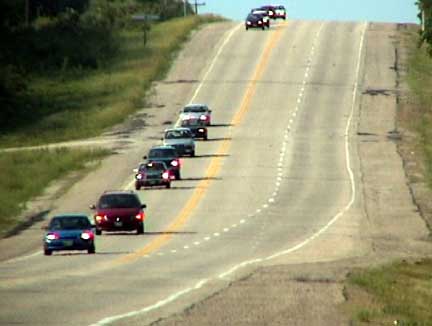 distance.

But patience was all that worked with this trip and one hop after another we worked our way toward the Manitoba gem, Grand Beach Provincial park.

Miles of white sand beaches and gentle almost ocean like conditions.

We thought about that beach as we sat in the sweltering car, doors and windows open beside the burning highway.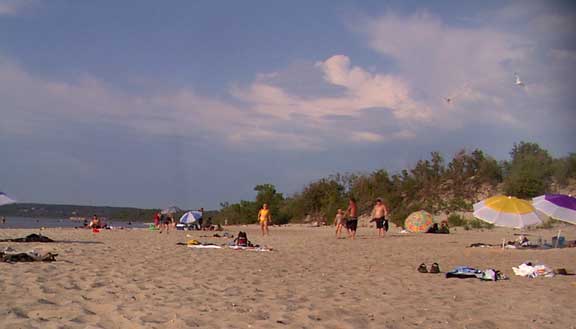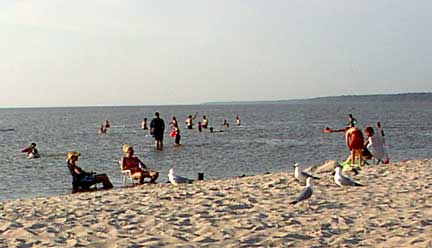 But soon we were there under the blistering late afternoon sun (6:00 Manitoba time) and then came the surprise, the hot wind was from the East not over the cooling water but over piping hot prairie and rushed over the beach like a blast furnace, there had been more protection in the sweltering disabled car.

All around us sun burning skin, far to much of it and the best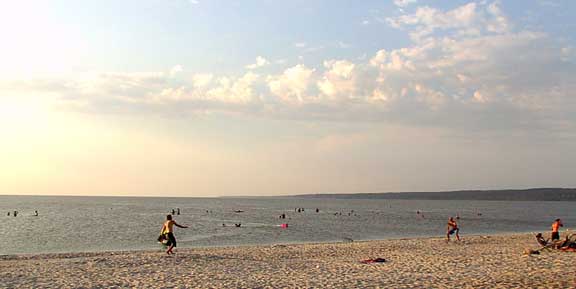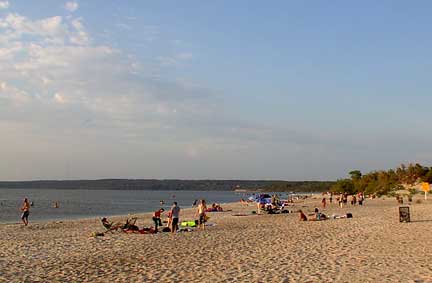 distraction was the marvellous ring billed gulls who marched about snacking. By the way during departure gulls have a habit of jettisoning waste fuel, don't look up for that.

By nine few folks were still enjoying the sand and water, at the top of the page two guy flew kites while above time for a hard snapping game of catch.

From the beach we went and made supper and by then the temperature had dropped to the point that the car would run and we made it back into the city mosquito bitten, smelling of insect spray, dehydrated and enjoying the working air conditioning as the temperature though moderated was still well above my comfort zone.