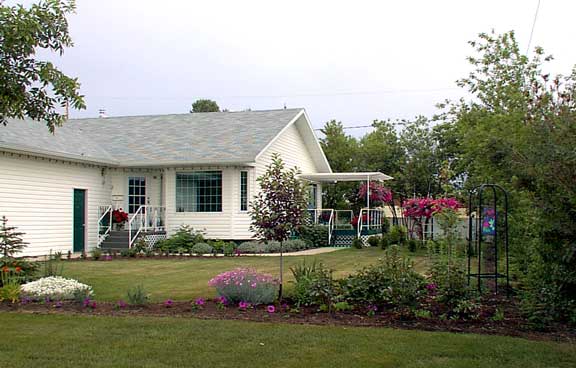 Bird Yard
FTLComm - Tisdale - Sunday June 24, 2001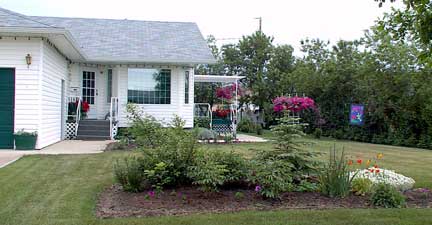 This house and lot are situated in the Southwest part of Tisdale and it would appear that the house sits on the middle of a large double lot. The landscaping has relied up using the space on this level lot to produce a living space that has both room and separation.

The remarkable displays of flowers are really striking as are the strategic locations of planter areas and scrubs.

The yard is dominated by the monster driveway and to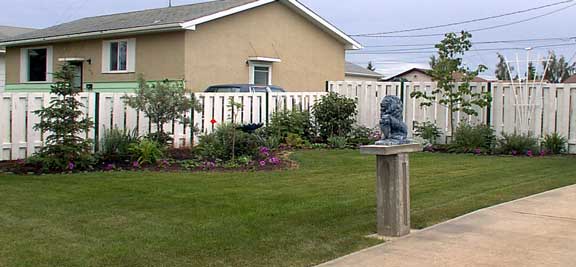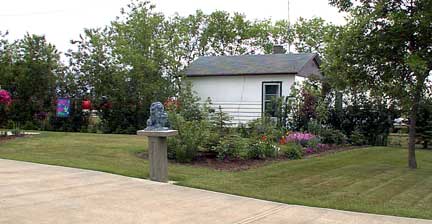 make it a feature they have flanked the concrete with a pare of lions on their own pedistals.

Four main zones are seen, front West, front East, back West and the private back sitting area. Each zone has its features and all seem to be high maintenance areas so that this yard was designed to require a good deal of input.

The West side of the yard is flanked by the grove of trees that are best seen looked at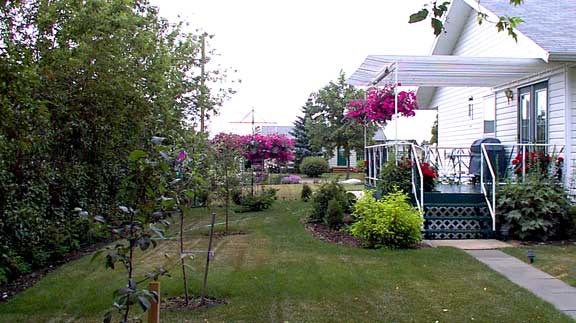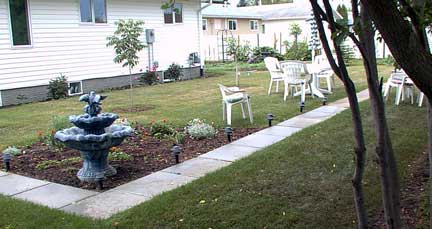 The yard from the back alley and it was here that the bird houses, carefully set into the yard house a host of summer visitors. This yard was alive Saturday morning in the drissel with several varieties of song bird.

This picture above show the great deck with its shadow producing overhead trellis, while the picture on the right shows the walk and back yard sitting area.

This is one great yard, a place to live in and enjoy with both plant and animal life in abundance.