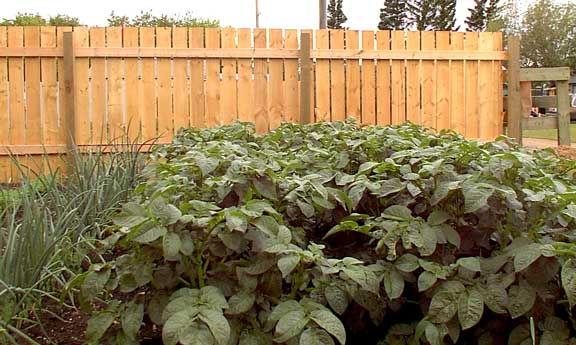 Some Potatoes
FTLComm - Tisdale - Sunday, June 24, 2001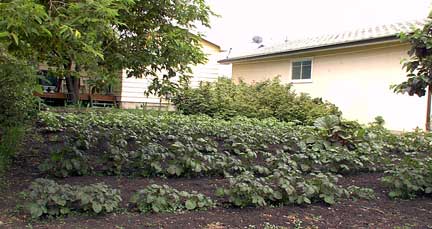 Saturday morning and I spotted a sign for a garage sale, definitely had to check it out, but there in the back yard were the monster potatoes. Most of Tisdale's gardens have potatoes like those in this pictures on the right but the ones above are over knee high and just about to flower.

The owner explained that her sister's are already in bloom as she had them in her garden April 23rd and these had been in since the beginning of May. But there
is more to this story. These potatoes have had to endure some frost and they are still giants. What is the secret?

These potatoes were first started in the house in old oven roasters then transplanted into the garden fully started.

We always find clothes and exercise machines at garage sales but this one had this incredible display of crochetted pillows, of a wide variety of colours and more in the bag.