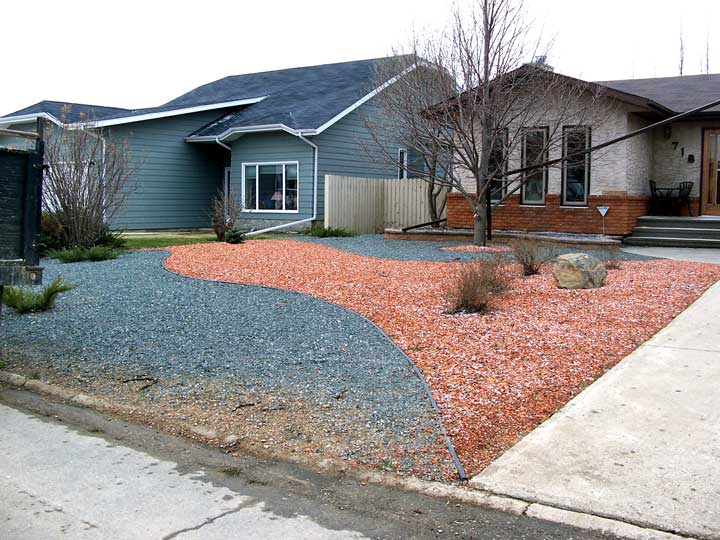 Delawnification
---
FTLComm - Tisdale - Wednesday, May 13, 2009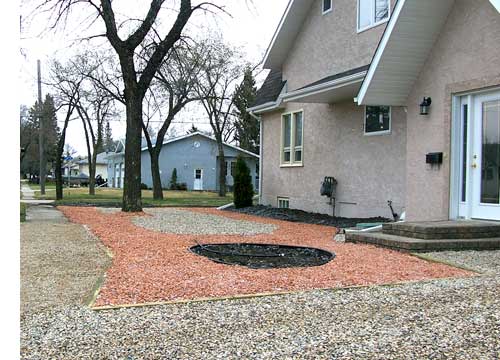 There have always been a few mavericks who do not want to look after grass, some have used concrete and pavement but the trend now is toward using various types of aggregate.
The example at the top of the page has just recently been done and looks pretty sharp. It caught my eye this morning as I was driving around and then I noticed some other so I have snapped images of some of the front yards that are now devoid of grass that needs watering and cutting. With rocks all you need is Round Up once a year.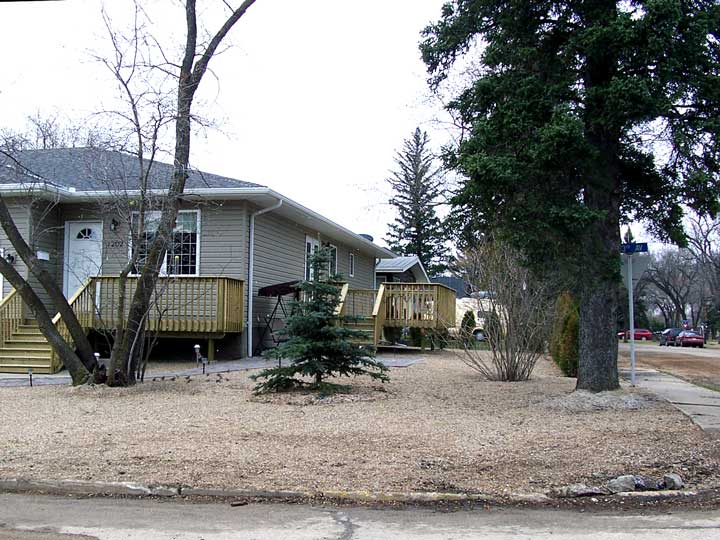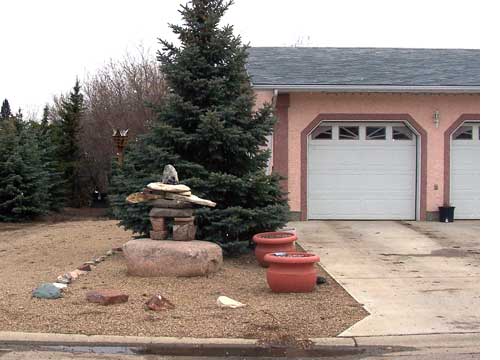 Many home owners have decided not to do away with grass completely and still have a patch of lawn on their yards while others have eradicated the stuff and are sticking to trees and big rocks and other ornamentation.
Though it seems the elimination of grass reduces the work load for the home owner, I am not so sure that is the case. For a yard with aggregate there has to be some simple maintainence otherwise it will just look like a bad beach. Weeds have to be dealt with and chemicals and plastic underlay are not solutions.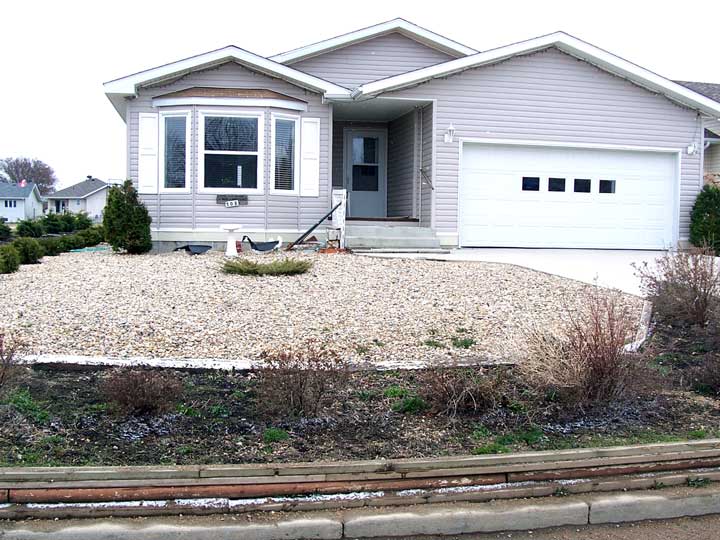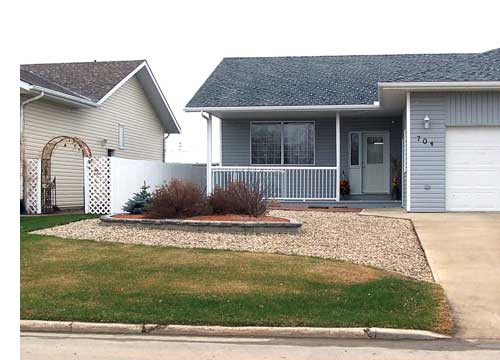 Though the citizens of Tisdale have come to accept the fact that paved streets are pretty much a thing of the past in their town. Home owners still want their yards to look decent even if they have a gravel or partially gravel street running by their house. In these pictures I was struck that with most of these homes there still are paved streets running by but the curbs are one of the lowest priories the town has, right down there with street cleaning and grading the gravel streets.
Grass is still not extinct but little by little more yards are seeking other options.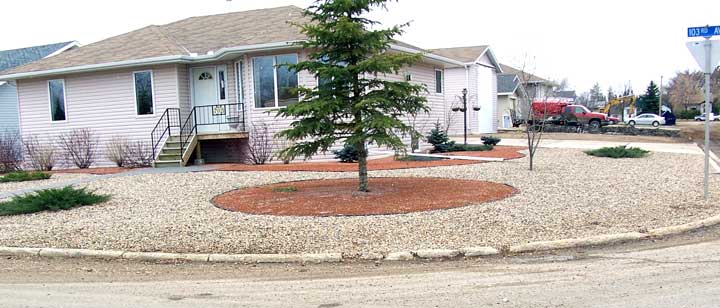 ---
Return to Ensign
This page is a story posted on Ensign, a daily web site offering a variety of material from scenic images, political commentary, information and news. This publication is the work of Faster Than Light Communications . If you would like to comment on this story or you wish to contact the editor of these sites please send us email.
Editor : Timothy W. Shire
Faster Than Light Communication
Box 1776, Tisdale, Saskatchewan, Canada, S0E 1T0
306 873 2004