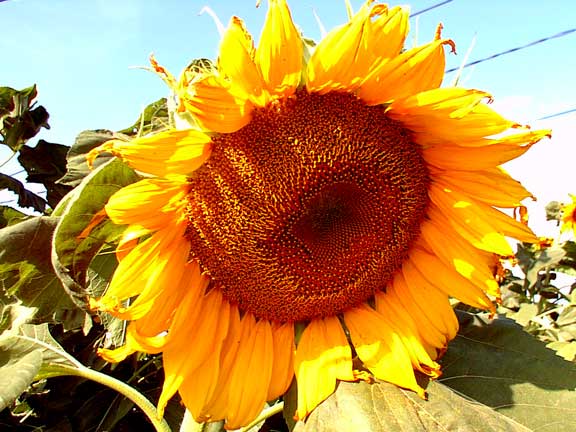 Sunflowers - Big Sunflowers
FTLComm - Tisdale - Friday, August 24, 2001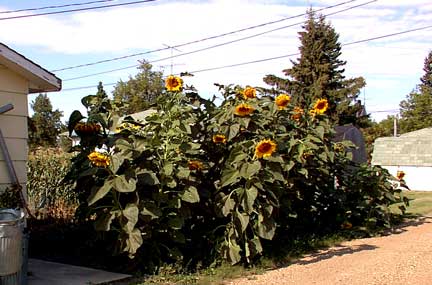 Many gardens have sunflowers and in Manitoba you can see whole quarter sections of them but most are shoulder high with flowers about the size of a saucer. This "grove" of them are in the back alley West and adjacent to the cenotaph park.

As you can see they are the height of the garage eve and the really big ones have given up and lay on the ground even though they have massive "trunks" their root system was unable to hold them upright.

The bumble bees were hovering around the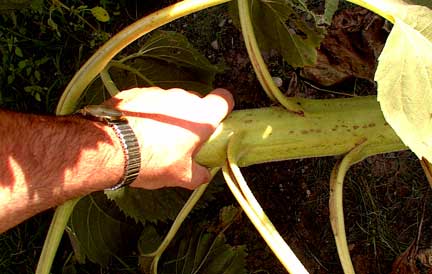 patch of them.

This picture shows the size of the stem which are like tree trunks, this is one that has toppled over.

Below we see the patch as we look toward the sun and you can see a number of bright yellow immature blossoms just starting out, even these are about the size of what we normally see as regular sunflowers.

Remarkable bunch of plants, one would think that they would be very hard on the soil producing this much mass.