January 24th, 2006: There were twelve members and guests at the January meeting of Parkland Photography Club. A warm welcome to former member Gord McEwan, guest Duane Welchman, and new member Glenn Galloway.
Eight members entered the Theme competition, which was "Wheels". First went to new member Glenn Galloway; runners-up were Darlene McCullough and Albert Orban.
We had received our Travelling Salon slides from PRPA; they had meaningless marks attached, and no comments. Also, our Russell Trophy slides were returned. All were viewed.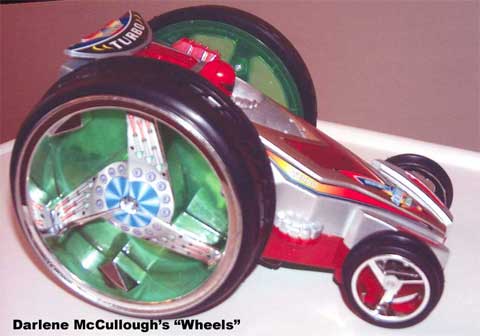 An in-club competition for Human Portrait enlargements had six entries. Winner was Darlene McCullough; runners-up were Jenny Fritshaw and Tibbie Fraser.
Another in-club competition for Sports in Action had only one entry, by Jenny Fritshaw. All the above indicated they would be entering their prints in PRPA competitions.
Members had entered twenty-two slides for consideration for the Transparency Battle and we managed to weed it down to eight, our Club's maximum.
Next month's meeting is the deadline for entries to PRPA's "Open" (any subject) competition for enlargements, and also for "Computer Enhanced". Again, we will hold a critique and judging as an in-club activity. PRPA members are welcome to enter theirs regardless of how well they do in our in-club judging.
With our judging duties over for the year, we will have time for our own in-club activities. What would you like to have us do for the rest of the year - workshops, showcases, research, challenges? June is always our field trip (suggestions wanted) so we need activities for the next four meetings.
We had planned to show members' photos taken at Centennial celebrations but ran short of time. We should have time at our February meeting.
Next meeting: Tuesday, February 28th, 7PM at the Doghide Gallery.