April 25th, 2006: Twelve members attended Parkland Photography Club's April meeting on Tuesday at Doghide Gallery. Since it was quite bright in the building, items using the projectors were deferred to later in the evening, when it would be darker, and we got business items out of the way early.

We have a request from Relay of Life to take digital photos at the annual Relay on June 2nd and 3rd. Doreen, Jerry, Alan, Mary and Darlene volunteered.

The Transparency Battle is being held in Saskatoon April 30th. Darlene, Anne, Doreen and Jerry plan to attend.

Doreen passed around a list of proposed themes for the next club year. Members added their own ideas, and we will select eight themes and assign dates at our May meeting.

Members were urged to start selecting photos for the club's slide show. These may be in any format – slides, prints or digital images – as they will be scanned and projected using Alan's digital projector.
The date for our club's annual outing was tentatively set for June 17th. Doreen had three suggestions for possible trips and we will decide on one at our May meeting.

There will be no change to our membership fees - $25 per individual, or $35 per married couple per year.

Members indicated they would prefer to continue having a lunch break during the meeting, but that lunches should be kept simple. Each member brings own beverage.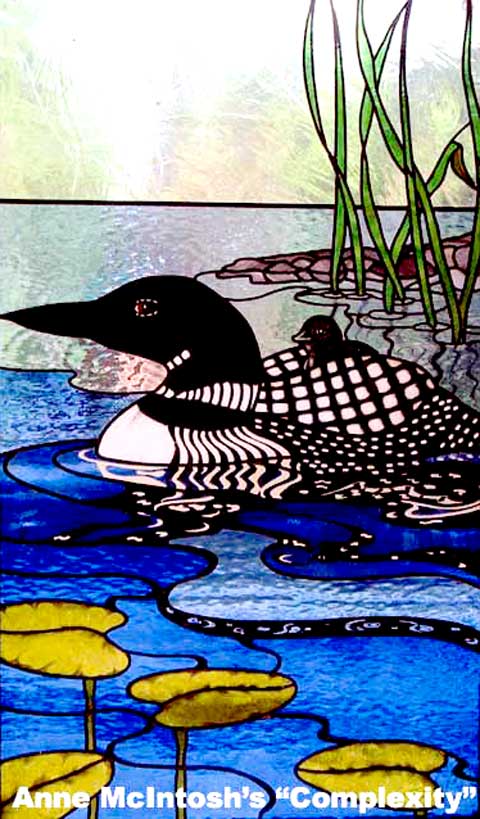 There were ten entries to our theme shoot. The theme was "Complexity" and Jenny Fritshaw won first with her photo of a pair of hands trying to sort out a wire puzzle. Doreen Crawford's partially-completed jigsaw puzzle, and Anne McIntosh's stained glass window were runners-up.

After lunch, provided by Alie and Glen Neish, members who had participated in a PRPA Print Circuit presented pictures they had entered, and read the comments by other members of the circuit. Darlene, Doreen and Jerry had two each.

Alan had brought his digital projector. Jerry did a demonstration of enhancement of photos using techniques similar to what one would use in a darkroom in film-based photography. They included adjusting brightness, contrast and color, straightening and cropping, and sizing. Alan demonstrated the next steps, actual manipulation of photos. He showed how photos can be stretched and squeezed, and parts copied from one photo onto another, making entirely new pictures. Even members who are not presently taking digital photos were impressed.

For our May meeting, Alie and Glen Neish will provide a showcase of photos from their recent trips.
May is when we conduct our annual elections, select themes for the coming year, and decide on an annual outing. Mark Tuesday, May 23rd on your calendar (remember – the fourth Tuesday, not the last Tuesday!) at 7PM at the Doghide Gallery in Tisdale.
Return to Ensign - Return to Saskatchewan News
This page is a story posted on Ensign and/or Saskatchewan News, both of which are daily web sites offering a variety of material from scenic images, political commentary, information and news. These publications are the work of Faster Than Light Communications . If you would like to comment on this story or you wish to contact the editor of these sites please send us email.
Editor : Timothy W. Shire
Faster Than Light Communication
Box 1776, Tisdale, Saskatchewan, Canada, S0E 1T0
306 873 2004