March 27th, 2007: There were eleven members at the March meeting of Parkland Photography Club. A bad forecast no doubt discouraged many.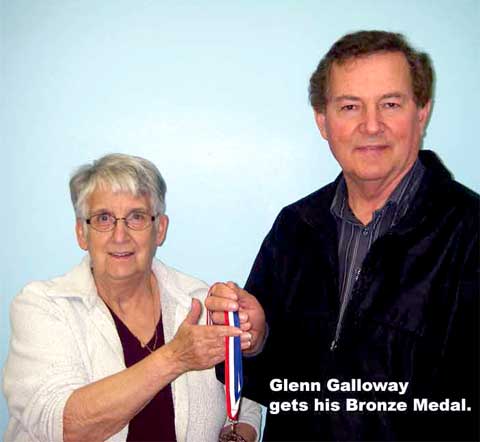 Information had been received from the Saskatoon Photo club on an upcoming seminar and workshop, May 4th to 6th.
Our Secretary-Treasurer reported no new correspondence and a healthy bank account. She also had some surplus folders and backing boards which were sold to members.
Our annual field trip was discussed. Doreen brought some information on a trip to Bellevue, Batoche, and Fort Carleton, distances and features. An alternative could be a trip to greenhouses at Tisdale and Star City – lots of photo opportunities and much less distance to cover. This would have to be done no later than very early June, and preferably late May. A decision will have to be made at the next meeting.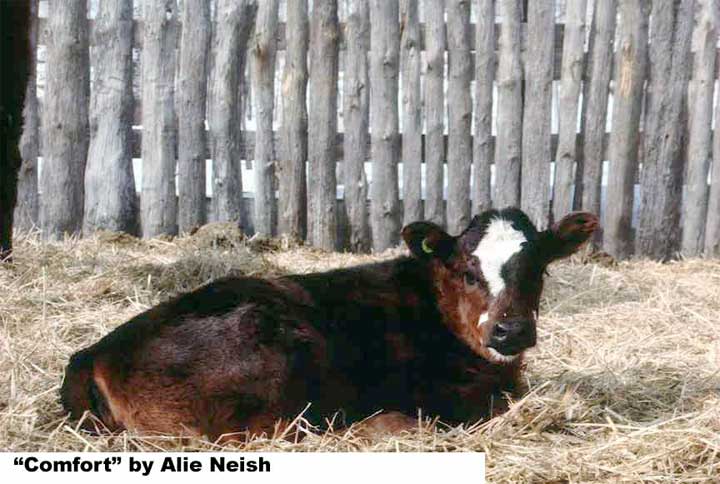 Question and answer time was lively, with lots of questions, less answers. Most of the questions concerned digital photography, and provoked good discussions.
Remember to jot down any questions you have and bring them to the next meeting.
There was no tip of the month as such, but Doreen handed out a sheet of tips culled from one of her scrapbooking magazines.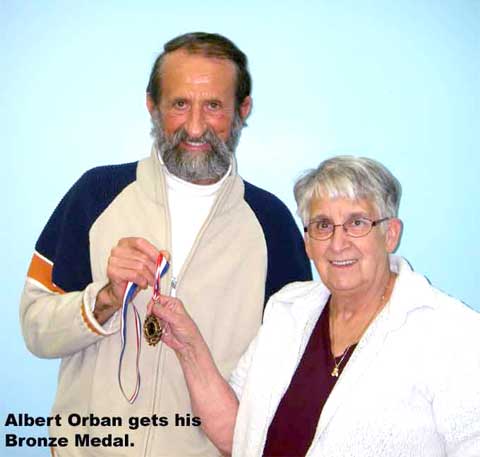 It's not too early to start thinking about our annual elections, which take place at our May meeting. Also to be decided at our May meeting is a list of themes for the next club year. We need eight one-word themes.
Theme for this meeting was "Comfort" and we had eight entries. First was Jerry Crawford's photo of a black cat dozing with a brick for a pillow. Tied for runners up were Alie Neish's photo of a calf in a bed of fresh hay, and Tibby Frazer's photo of a little girl asleep in an easy chair.
We had planned on showing two instructional DVDs as the main event. However, we were unable to run them on our computer so instead showed a slide show of Doreen's and Jerry's recent bus tour to Arizona.
Next meeting is Tuesday, April 24th , at 7 PM at Doghide Gallery in Tisdale. The theme is "Work".