President
Glenn Galloway
752-3711
Vice President
Anne McIntosh
752-4042
Sec./Treasurer
Darlene McCullough
873-2030
Parkland Photo Club met in the Doghide Gallery on Tuesday, March 25 with eleven members and two guests present. In the absence of President Glen Galloway, Vice-President Anne McIntosh chaired the meeting and in the absence of Alan Caithcart, Neil Anderson took the job of projectionist.

Since "Lightning" was a difficult photo to get it was decided to make the April theme shot an open category that would include any image taken after our March 2007 meeting when we selected the theme shoots for this year.

We decided to try a club project on the "spring" theme with members selecting four photos taken this spring, printing them to about 4 by 6 in size, and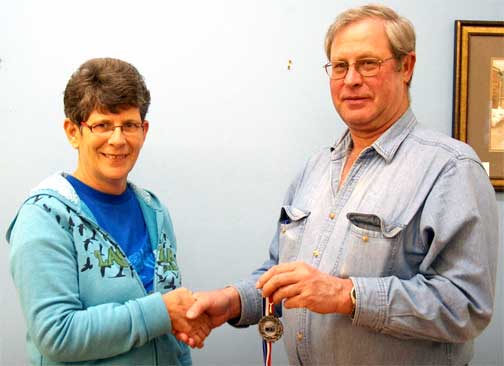 mounting them as one unit. These will be judged at our April meeting.

Sandra Dancey of the Doghide Gallery has asked if we are interested in a club showing of our framed prints and it was decided that we would like to try this. Since we aren't certain that we have enough to fill an entire wall, we will ask Sandra if she has any idea of a group with which we could combine our work.

Anne presented Glen Neish with his silver medal for obtaining 300 club points.
.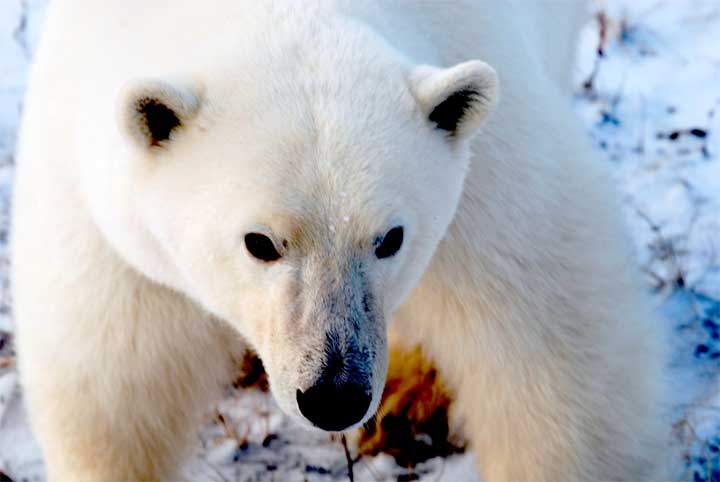 .
Following the presentation of some information on portraits supplied by Anne covering the definition of a portrait and the details that make a good portrait, we judged this month's theme shoot "Portrait - Human or Animal". We had eight entries with first place going to Jillian Anderson for her portrait of her dog Buddy;(top of page) second to Anne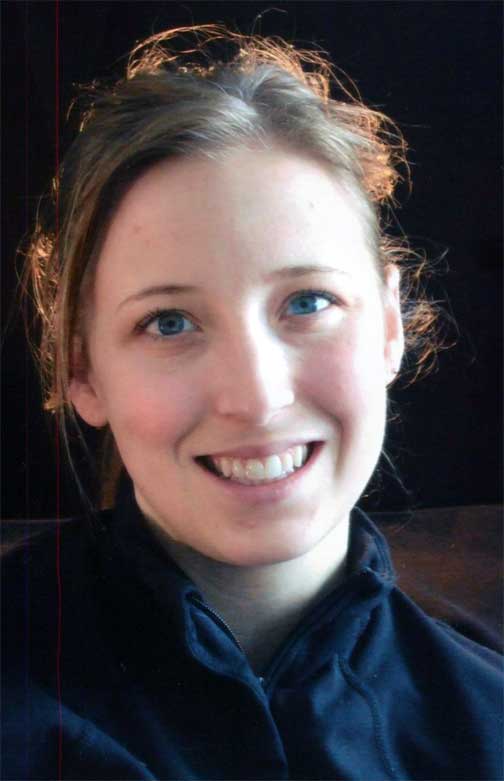 McIntosh for her portrait of a polar bear;(above) and there was a tie for third between Hannah Anderson with her upside down self-portrait (bottom of page) and Jenny Fritshaw with her portrait of a young lady. (right)

Anne reported that she and Glen Galloway had presented the club photo show at the Assisted Living residence in Melfort where it was well received. They might do another presentation at the high rise in Melfort if this can be arranged.

The Anderson girls had printed the cards that were ordered at our last meeting and they did a fabulous job! We now have these for sale at the Doghide Gallery so stop by and have a look. We will have more of these as other members submit their work for this project.

We enjoyed a presentation of the varied photos taken by the Anderson family. They had organized them in categories - People, Plants, Landscapes, Mexico, etc. Thanks to the Anderson family who also supplied the lunch for this meeting.

At our next meeting on April 22 we will have a showcase of the photos of Alie and Glen Neish as well as a viewing of the winning videos of the Anderson girls. Come and join us!

Return to Ensign
This page is a story posted on Ensign a daily web site offering a variety of material from scenic images, political commentary, information and news. Theis publications is the work of Faster Than Light Communications . If you would like to comment on this story or you wish to contact the editor of these sites please send us email.
Editor : Timothy W. Shire
Faster Than Light Communication
Box 1776, Tisdale, Saskatchewan, Canada, S0E 1T0
306 873 2004