Parkland Photography Club - April, 2001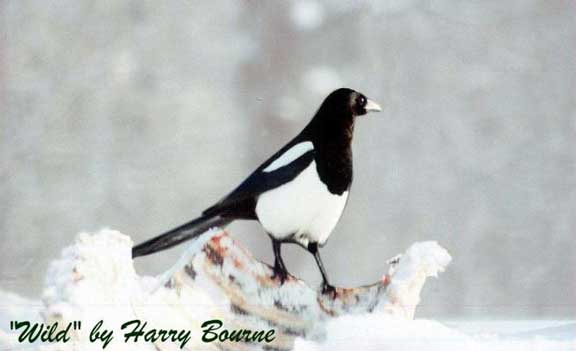 Tisdale - May 2, 2001 - by: Gerald Crawford
Parkland Photography Club had 100% attendance at its April 24th meeting - all 8 members turned out. Welcome back to Harry Bourne!
The Transparency Battle for 2001 has been cancelled, likely due to a lack of manpower, but Saskatoon will be hosting it in 2002. The Transparency Battle is the slide competition our Club hosted in 2000 in Tisdale. Tibby Frazer presented a Bronze Medal to Doreen Crawford for merit points earned. For a minute there, we were afraid nobody had a camera, but finally Darlene found one and took some photos.
There has been some discussion on an award for points beyond the Gold Medal; it was decided to set up a Master's Award, for attaining 1,000 merit points, and an engraved key fob will be presented. A key fob was chosen because it is a bit ostentatious to wear a medal in public, and nobody sees a plaque except in the winner's home. A key fob, however, can be sort of casually dropped on the table at coffee for everyone to see!
For our Field Trip, we plan to go to Saskatoon's Game Farm, then to Butterfield's afterwards for a wiener roast. Doreen will phone Louise to see if Saturday, June 23rd, will work.
Tibby received a card of thanks from Doghide River Festival Committee for our Club's work at this year's Festival.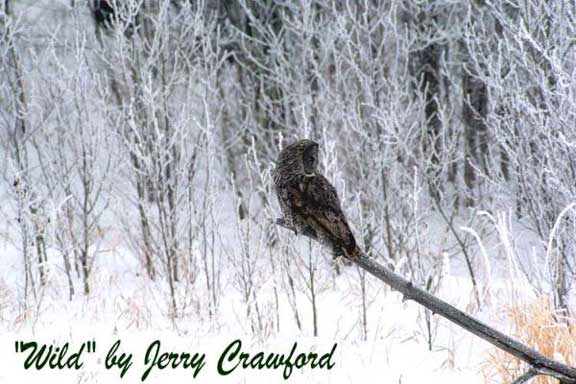 This month's Theme was "Wild". Harry Bourne's photo of a magpie on a rack of ribs won first; Jerry Crawford's slide of a great gray owl, and Tibby Frazers photo of a waterfall were runners-up.
The Northern Lights challenge was not met ˜ maybe next meeting!
Main event of the evening was the judging of prints entered in PRPA's Gerry Fish Trophy competition. There were thirty prints, many different sizes. Three judges were called for, so after reviewing the judging guidelines, we broke down into three groups of two. As usual, the entries were all the way from the spectacular to the mundane. It's a great exercise, because if a print scores low, the individual judges have to explain to themselves why it didn't do better.
The May meeting will be on May 29th, 7 pm at Foto Finish.