The March meeting of Parkland Photography Club was held on Wednesday, March 28th. A warm welcome was extended to Vicki and Jim Swanson, founding members who had been unable to attend for several years. Jim showed us some photos of elevators that are no longer in existence, and some of the ones that replaced them.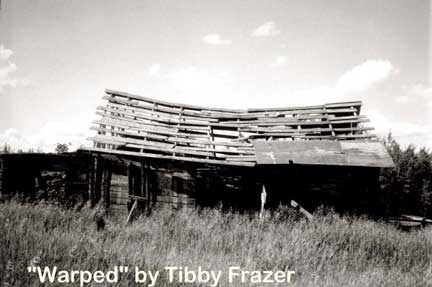 Darlene brought us up to speed on the various contests we could be entering, and when submissions have to be in. (If it weren't for Darlene, I doubt that we would get around to entering many contests!) She reminds us that entries in the CAPA Print Competition should be brought to the April meeting, and she will look after sending them away.

Darlene had the album of photos we had taken at Doghide River Festival. A pretty good bunch of photographs, though one or two displays and events were not covered. We apologize to anyone who got left out!

Comments about the layout of the Doghide River Festival were very positive. The light was much better in the classrooms, and the noise level was low, so conversations were possible. We hope that format is continued in coming years.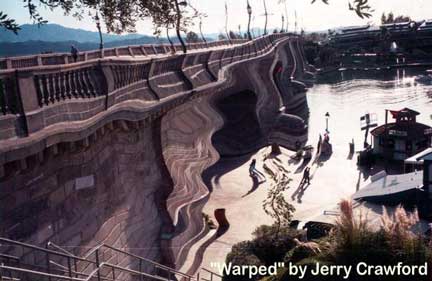 We felt we had a good display of our work, and it got lots of attention. People's choice was Darlene's photo of "Bohemian Waxwings". Close seconds were her "Reflections of Northern Saskatchewan" (Lac LaRonge), and Mary Wright's "Aged", a photo of an old car.

Theme for this meeting was "Warped", and there were four entries. First was Tibby Frazer's black and white photo of a ramshackle old barn with a warped roof; runners up were: Jerry Crawford's computer - enhanced photo of a badly warped London Bridge, Mary Wrights photo of a warped door on an old, abandoned house, and Jenny Fritshaw's photo of a roof full of badly warped shingles.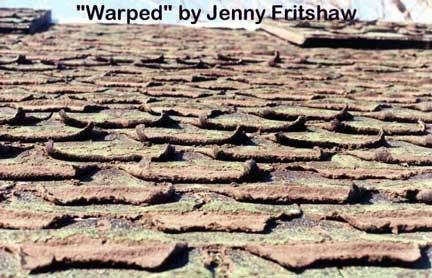 After our usual delicious lunch, Jerry Crawford showed a selection of 80 slides taken during the past twenty years, mostly around home, but some from Britain.

Our next meeting will be Tuesday, April 24th, at 7pm as usual, at Crawford's Studios (now operating as Fairlight Studio and Gallery, though the Crawford's sign is still up). The Theme is "Wild". It will be interesting to see how people express that. Also, members have been challenged to take some photos of the Northern Lights and bright the results to the April meeting. But there haven't been any Northern Lights! Let's hope we see some in time to get some photos.

Main event of the evening will be the judging of the PRPA Print Salon. Another interesting evening!