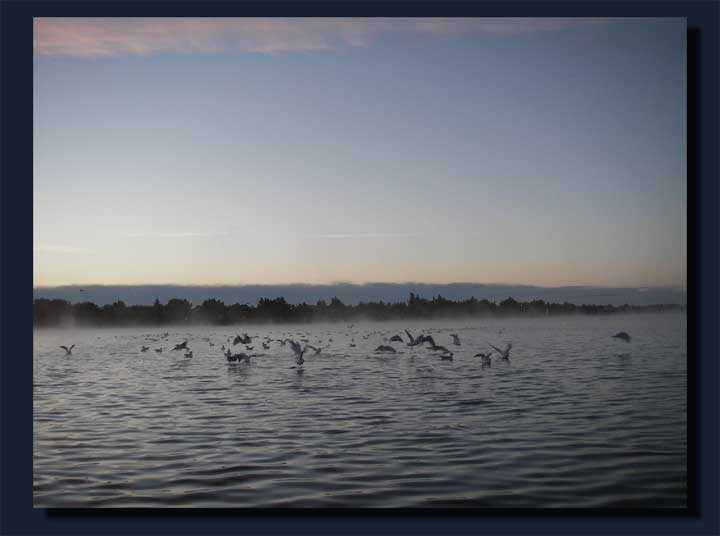 Urban backcountry
Regina - Friday, September 16, 2005 by : Brenda Desnoyers
When the morning comes early I look for the mist
on the calm serine water.
It's a magical moment that carries me through my day.

My ore stirs the silence as I glide past the birds.
This is my urban backcountry.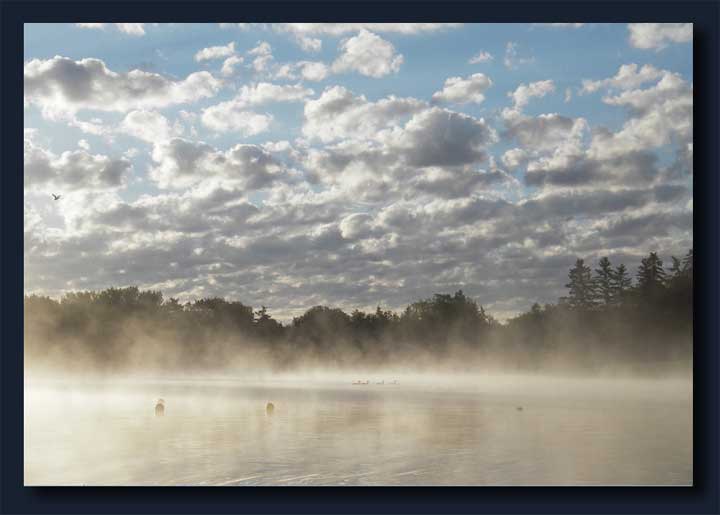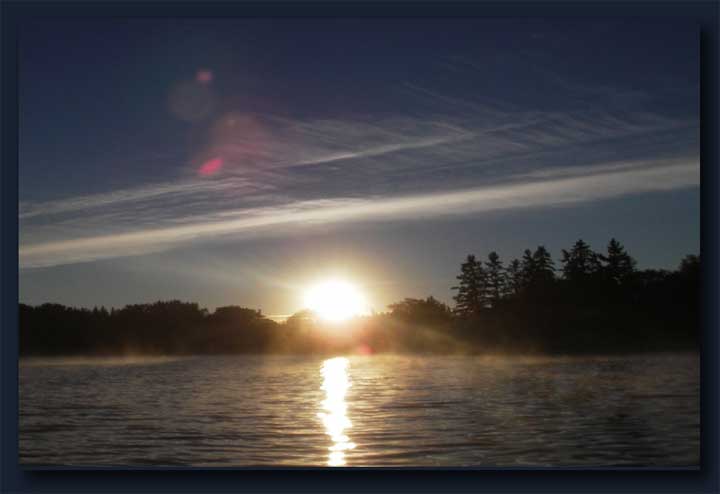 Editor's note: The first two images were captured by Brenda aroubnd 6:15 AM on Tuesday, September 13

while the last picture was taken on an early morning in the first week of August.
Return to Ensign - Return to Saskatchewan News
This page is a story posted on Ensign and/or Saskatchewan News, both of which are daily web sites offering a variety of material from scenic images, political commentary, information and news. These publications are the work of Faster Than Light Communications . If you would like to comment on this story or you wish to contact the editor of these sites please send us email.
Editor : Timothy W. Shire
Faster Than Light Communication
Box 1776, Tisdale, Saskatchewan, Canada, S0E 1T0
306 873 2004