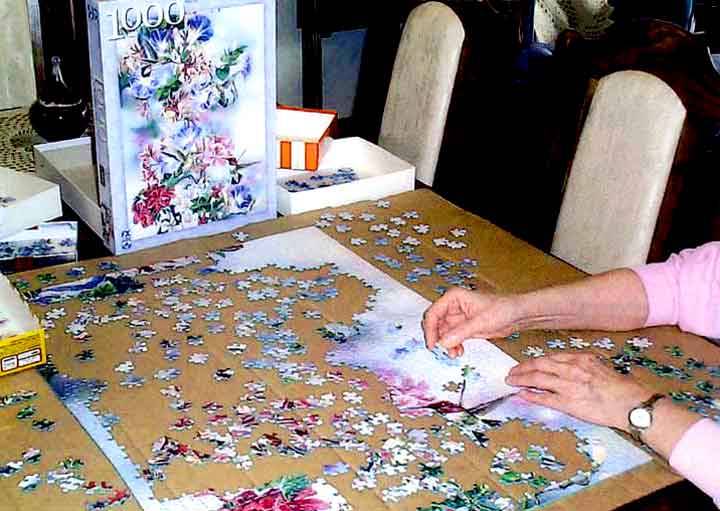 Marge Paidel
Parkland Photography Club - February 2003
Greenwater - Wednesday, February 26, 2003 - by: Gerald Crawford
February 25th, 2003: The cold weather broke and Tuesday evening was pretty nice. Thirteen members and one guest attended the meeting. Welcome to guest and former member Bev Morgan!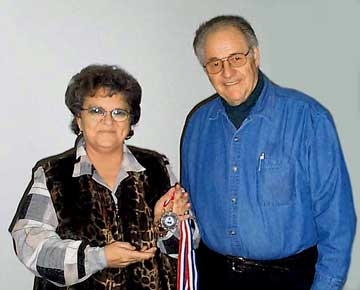 Bev looks after the photography competition for the Connaught Fair. She said they have been asked to include a category for digital photos and wanted some input from the cllub. This is a heavy topic; one school of thought is that digital photographers have an unfair advantage over film photographers; the opposite side maintains that the medium is immaterial; it's the end result that counts. We compromised and suggested that there be one open category for digital photographs.

Dorothy Wark has been a member for less than a year, yet tonight she received her Bronze Merit Medal for 100 merit points, and her Silver Merit Medal for 200 merit points. Quite an achievement! Dorothy has had many photos published, including seven on one calendar. Good going, Dorothy!

Darlene passed out some copies of Prairie Region Pphotographers Association's Prairie Focus, edited by Stan Hingston. It carried excellent reproductions of color photos on the front and back covers. Beautifully done!
Stan has taken on a very interesting project: a poem titled I Am Saskatchewan, by Florence Scholer was included in Prairie Focus; Stan would like to build a Club slide show based on the poem. He wants members to read the poem and see if they have any prints or slides that would fit any particular line in the poem. He would like two or three per line.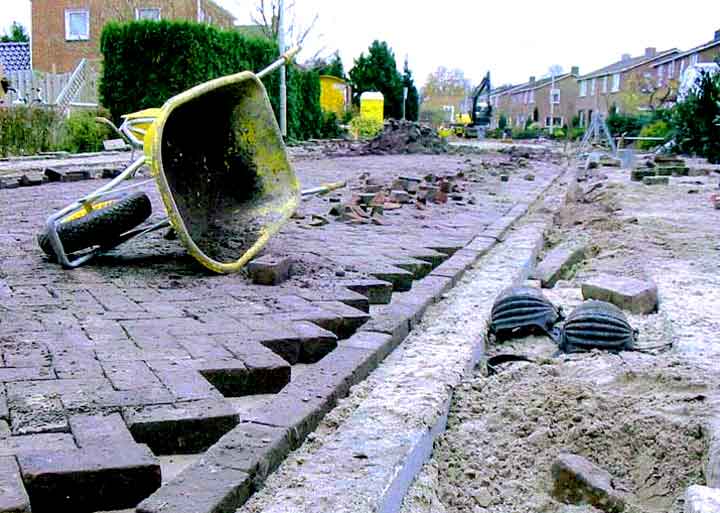 Adam Neish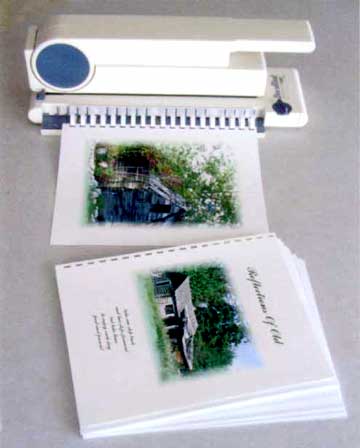 There were thirteen prints entered in the theme shoot. Theme was "Incomplete" and first prize went to Marge Paidel for her photo of a lady's hands working on a jigsaw puzzle; runners-up were Adam Neish's photo of a brick pavement project underway in Holland, Dorothy Wark's photo of a book in the process of being bound, and Alie Neish's close-up of paving bricks. Lots of imagination in this month's theme pictures; besides the above, there were incomplete tracks in the snow, buildings, paintings and lots more.

We sorted through fifteen slides to get eight for entry into the Transparence Battle. We are allowed to enter eight in total and no more than two from any individual member.

Wes supplied a delicious lunch, but he had to admit he didn't bake the cakes. He said the ones he baked didn't turn out. We enjoyed it anyway, Wes!

After lunch, we judged the Gleneath Foto Fun slides. There were 38 in all, but we didn't judge the three from our club. As usual, entries ranged from snapshots to masterpieces, but all merited vigorous discussion. In most cases, the judges were within a couple of points (on a scale of 2 to 10); a few were unanimous, and one or two were miles apart. The same photo will grab different people in different ways, particularly if it is a bit unusual. If you enter a contest and don't win a prize, don't despair - you might have just got the wrong judge. Enter the same photo in a contest where you know the judge will be different. That's why the fairs like to rotate their judges.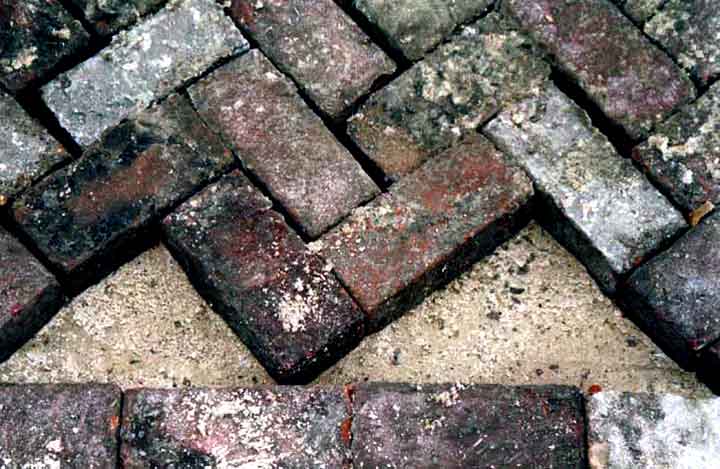 Alie Neish
Next meeting: Tuesday, March 25th. Theme is "Night Sky" and the challenge is Jenny's "Lighting" challenge - take some photos of the same person or object using different lighting, either sources or direction.
Gerald B. Crawford
Box 100, Chelan, SK S0E 0N0
(306) 278-3423
Check out my Webpage: http://www.greenwaterreport.com
---
Return to Ensign - Return to Saskatchewan News
This page is a story posted on Ensign and/or Saskatchewan News, both of which are daily web sites offering a variety of material from scenic images, political commentary, information and news. These publications are the work of Faster Than Light Communications . If you would like to comment on this story or you wish to contact the editor of these sites please send us email.
Editor : Timothy W. Shire
Faster Than Light Communication
Box 1776, Tisdale, Saskatchewan, Canada, S0E 1T0
306 873 2004