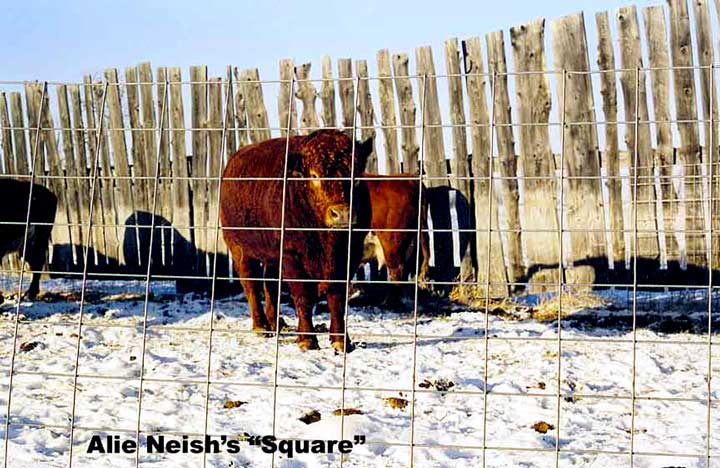 Parkland Photography Club November 2003
Greenwater - Monday, December 1, 2003 - by: Gerald Crawford
November 25th, 2003: There were thirteen members at our November meeting. We started out in a bit of a panic, because our key wouldn't open the front door. Alan Caithcart did some detective work, and found the lock had been changed. He was finally able to find a key that would work.
Correspondence was minimal; Darlene had some copies of newsletters from other clubs for members to look at, and accepted slides for entry in the Transparency Battle.
The opaque projector was fixed, thanks to Harry Bourne. Alan volunteered to operate the projectors.
Jerry Crawford had two of his prints from the print circuit, along with the critique sheets, and the same photos printed as suggested in the critiques. He also had a photo printed on ordinary watercolor paper, and two photos showing the effect of diffusing an on-camera flash. Diffusion (in this case, rip-stop nylon but Kleenex would work) eliminates some of the facial highlights that can spoil an otherwise good portrait, but takes some experimenting to get exposures right.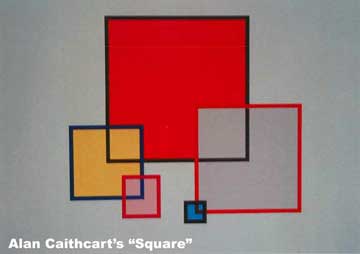 There were fourteen prints entered in the Theme competition. Theme was "Square"; Alan Caithcart won first with his photo of colorful, interlocked squares; runners-up were Alie's photo of a steer looking through the squares of a welded-wire fence, and Jenny's photo of a checkerboard. Dorothy Wark had printed out some marking sheets for use in judging, much better than the scraps of paper we had been using.

From PRPA, we had about seventy slides representing the top twenty five percent of entries in all their competitions last year. Some of the images we had seen before, as we had judged a couple of the competitions, but most were new. Beautiful work!

There were four enlargements entered in the Gerry Fish trophy. We broke down into judging groups of three, passed the pictures around, dissected them, and awarded a value. This is a Club exercise only and does not determine which prints are submitted to PRPA. Any Club member can bring enlargements for Club appraisal, but only PRPA members can enter them in PRPA's competition.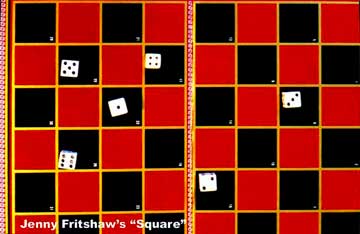 After lunch, thanks to Mary Wright, we viewed the Club's slide show which will be shown to various groups in the new year. Darlene had two full trays of slides, plus a few extras. In some cases, where there were several of basically the same subjects, it was recommended that they be thinned out and replaced from the extras. All agreed we have a slide show to be proud of.

Dorothy Wark, Jenny Fritshaw, and Wes Swan had each brought some samples of their work in portraiture. These were projected and commented on. Despite our late start, the meeting adjourned before ten.

For January: bring your entries in PRPA's "Sports in Action" competition: 8 x 10 enlargements.
Bring four of your photos taken over Christmas; select your favorite and be prepared to say why you like it best.
Theme for the January meeting is "Landmark". That shouldn't give anyone any trouble!
Gerald B. Crawford
Box 100, Chelan, SK S0E 0N0
(306) 278-2249
Check out my Webpage:
http://www.greenwaterreport.com
---
Return to Ensign - Return to Saskatchewan News
This page is a story posted on Ensign and/or Saskatchewan News, both of which are daily web sites offering a variety of material from scenic images, political commentary, information and news. These publications are the work of Faster Than Light Communications . If you would like to comment on this story or you wish to contact the editor of these sites please send us email.
Editor : Timothy W. Shire
Faster Than Light Communication
Box 1776, Tisdale, Saskatchewan, Canada, S0E 1T0
306 873 2004