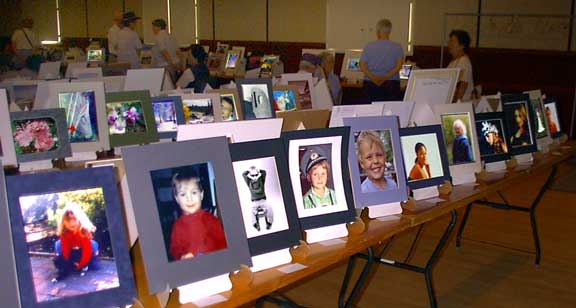 Praire Region of Photographic Arts Outing Greenwater
FTLComm - Greenwater - Sunday, June 23, 2002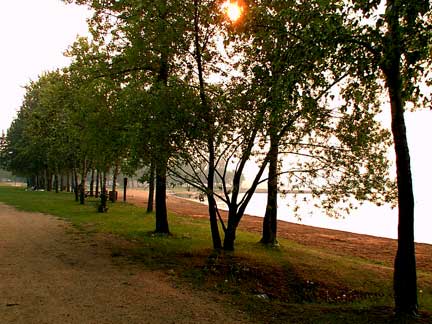 More than seventy-five dedicated photographers from Calgary, Edmonton, Red Deer, Swift Current, Kindersley, Saskatoon, Regina and a lot of other places came to the beautiful Greenwater Provincial park this weekend to share their skills and secrets and see what their friends are up to.

About half of the floor space in the Greenwater recreation hall was used as display space for some truly remarkable pictures. These images were not only on display but part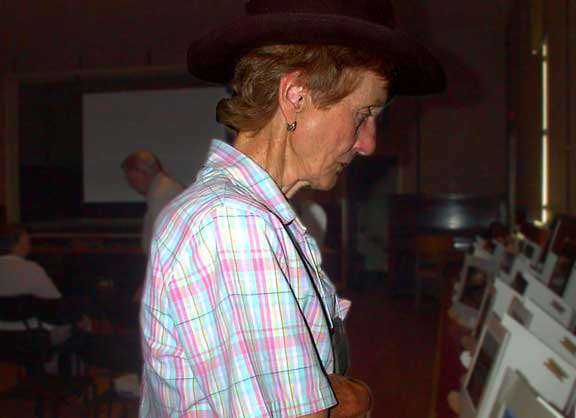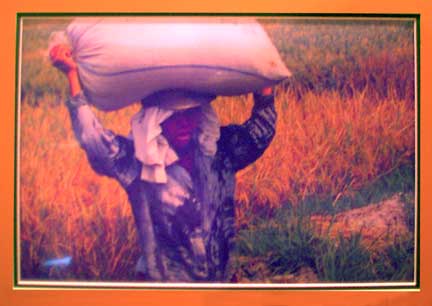 of an annual competition. By putting their pictures up against each other they can see their progress and begin the remarkable process of evaluation.

Workshops on macro photography, nature blinds, slide making and digital photography were all a part of the programme that filled the weekend.

On Saturday afternoon the were able to view complex slide shows using music and a mix of marvellous images to tell stories and convey the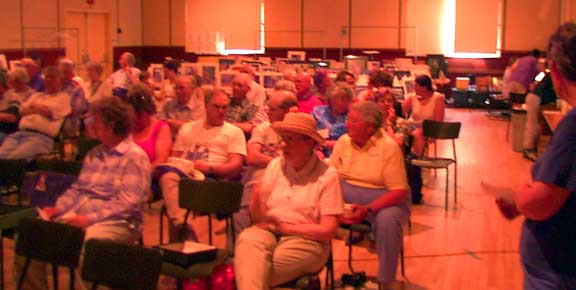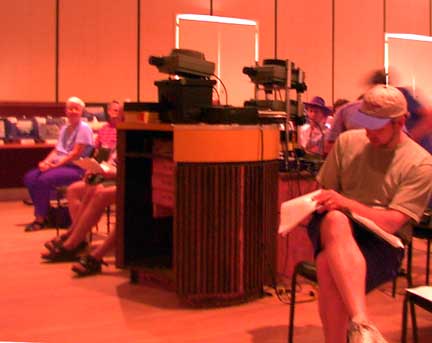 emotions of a scene. We are exposed to so many images on television but to see such remarkable pictures presented in such an artistic manner was really inspirational.

My role was to conduct a workshop on PhotoShop and digital photography. My time was reduced by 30% as the hall had to be evacuated due to a possible natural gas leak but it was a joy to be able to speak and demonstrate skills and techniques to such avide and dedicated individuals.

But as everyone who knows me the acid test of any event is "how was the food". We have all read in Gerry Crawford's Greenwater reports the super food available at Greenwater's Fisherman's Cover and at noon Saturday it was time to test out his reviews. Gerry as you know is a modest guy and he has understated the fabulous quality of the meals presented at the Cove. It was fabulous.

Below is the QuickTime Virtual Reality scene during the noon meal. If you do not have QuickTime in your computer you will not be able to view this 360º image, but QuickTime is painless to install and downloads free if you click here and follow the instructions.